Playing With Older Dogs – A Pooch's Point Of View
Written by ADAPTIL Expert, published on September 21, 2023
Us older dogs may have slower paws and a few grey hairs, but that doesn't mean we don't still crave our playtime. I need my daily exercise as much as anyone, and I love opportunities to socialise with my friends whether they have two legs or four! 
Of course, I know I'm not as agile as I used to be and that I can't play the way I used to. But why let that stop me from having fun? There are still plenty of ways adults can care for older dogs and for us to play together!
What Do Senior Dogs Struggle With?
As I've grown older, I've found my sight and hearing aren't quite what they used to be. This means I'm not always aware of what's going on around me! I can't always hear if you've called my name, or I may not see that you're offering me a toy. Please don't think this means I don't want to play though, it just takes me a little longer to understand.
I know some senior dogs like me also struggle with their joints. Certain positions or movements can be uncomfortable, so there are times when an old game we used to love may need to be adapted a little. This is easily done though. Just take things at a slower pace and remember that we often prefer low-impact activities that are less physical, but that still provide plenty of mental stimulation!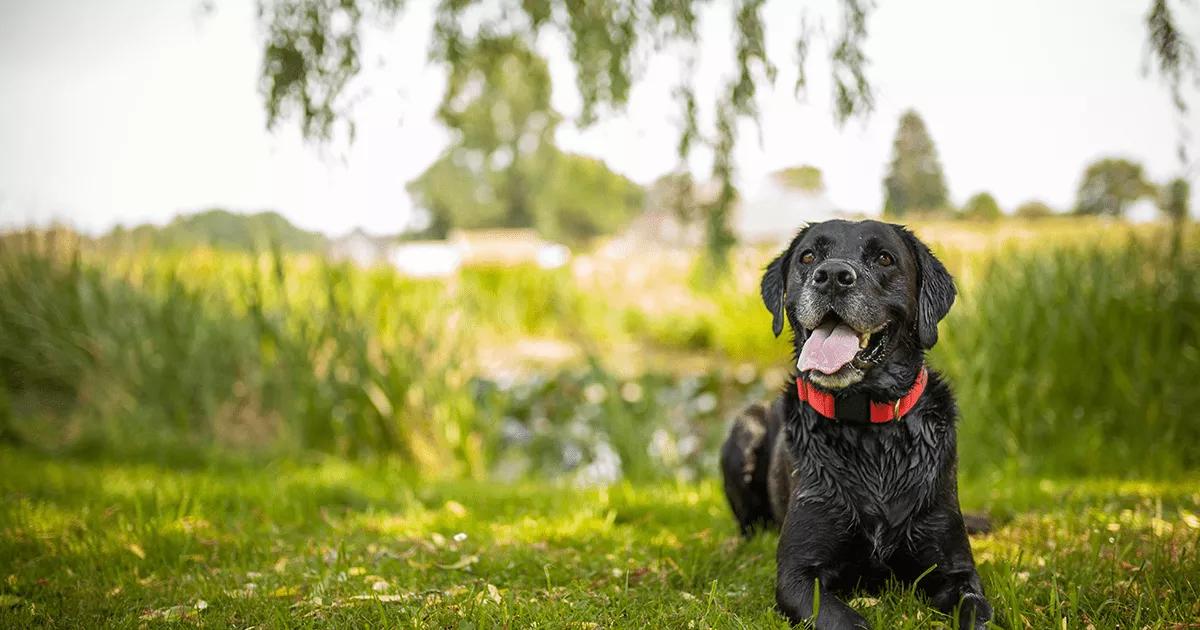 Elderly Dog Care – Games You Can Play Together
Now that I'm a bit older, I've discovered a few games I especially enjoy. These are great at keeping me active without putting me under too much physical strain:
Hide And Seek

– This works particularly well with tasty treats, the smellier the better, particularly if you're

caring for an old dog

like me whose sense of smell isn't as good as it used to be! I love it when treats are hidden around a room or the garden as I'll have a great time rooting around for them. Sometimes humans can take turns hiding too, and I know they'll have a tasty treat ready for me when I find them!

Activity/Puzzle Feeders

– Puzzle feeders keep my brain ticking over while I work out how to get my food, so it's much more rewarding when I finally get in there! Some feeders are more active than others, while some are more mentally challenging. Remember that us

older dogs

aren't all the same so you'll need to find one that works best for your furry best friend.

Swimming – These days swimming is my favourite exercise! It's not painful on my joints and I can take it at my own pace. I also enjoy going to the local hydrotherapy centre for one-on-one sessions that leave me feeling great after.
Training

– Whoever said you can't teach an old dog new tricks clearly never met me or my friends! I love my training sessions with my human. They keep me mentally active and I always feel like we've bonded when they're over. There are just a few things my human needs to consider, such as the length of our sessions and whether I'm physically comfortable with whatever I might be learning.

Play Dates With Dog Friends – Socialising with my four-legged friends is just as important as bonding with my human! That said, sometimes a

puppy may playfight with older dogs

. This can be difficult for me to cope with, but I trust my human to intervene if I show any signs of stress or anxiety. Otherwise, I'm more than happy with a few other dogs around!
Caring For Older Dogs With ThunderShirt
If you notice me becoming stressed or nervous, my ThunderShirt is great at making me feel calm again. My human simply has to slip it on and my ThunderShirt starts applying a gentle pressure to make me feel secure and comfortable. This works for anything from meeting new dogs to any loud noises that I don't understand. ThunderShirt isn't just for us older dogs, either! In fact, I've had one most my life!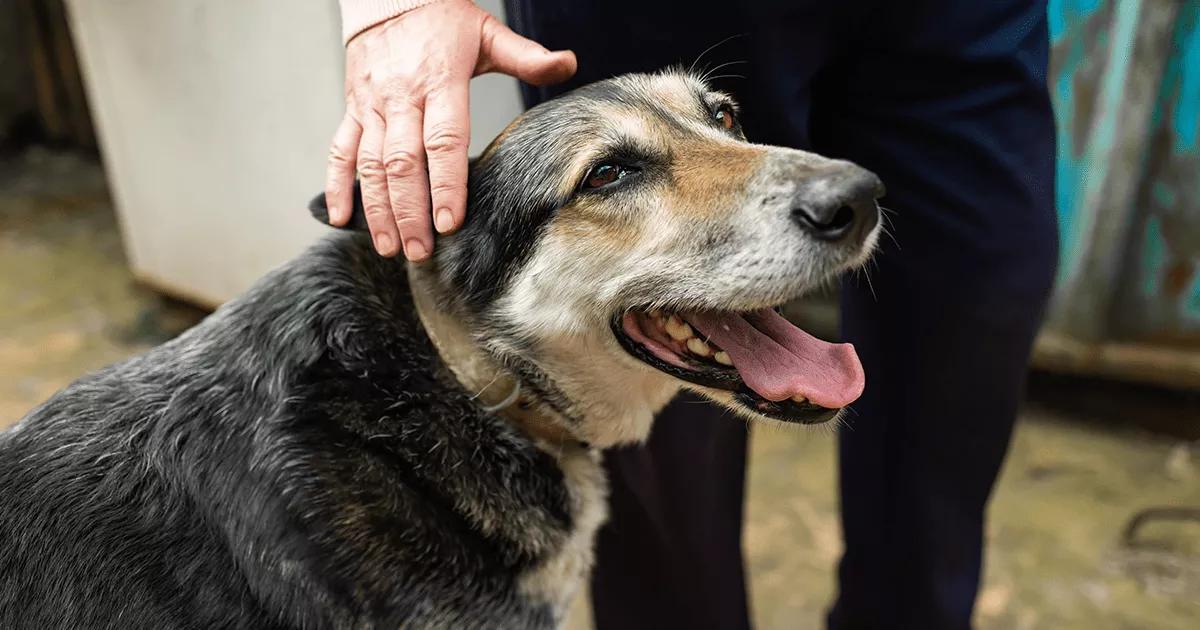 Senior Dog Tips
The best advice I can think of for caring for older dogs like me is simply to speak to my vet. They always seem to understand what changes I need to ensure I'm happy and comfortable. If you've got any games or exercises in mind that you'd like me to try out, let your vet know and they can advise whether I'm ready. Sometimes I want to play but, when it comes to it, I can struggle more than expected!
You should also speak to my vet if you notice any sudden changes in my ability, or even if I lose my interest in playing. I may not be the best at showing it, but I could have a medical issue that's impacting my energy levels or comfort.
Otherwise, it's best to remember that each of us senior dogs is unique! We each have different needs and abilities, but the most important thing is that you still spend quality time with us. Let's cherish the bond we share and create many more joyful memories together!
Are you interested in more senior dog tips for elderly dog care? Get in touch! We'd love to hear how you keep your older dog active and stimulated. You can also stay informed about ThunderShirt by ADAPTIL with our latest informational guides, Q&As, and general tips by signing up to our newsletter.
Following our expert tips will help to ensure your bond with your dog goes from strength to strength.
Make sure to join our community for weekly advice from our dog behaviour experts as well as product offers and competitions. 

Related Posts
Legal notice The information collected is intended for Ceva Santé Animale and the group in order to manage your requests. This information can be shared with service providers in order to organize their management. In accordance with the General Data Protection Regulations, you have the right to access, rectify and limit the processing of your data. You can also, in certain cases, object to the processing, withdraw your consent and request the deletion and portability of your data. For any request in relation to your personal data, please visit this page.