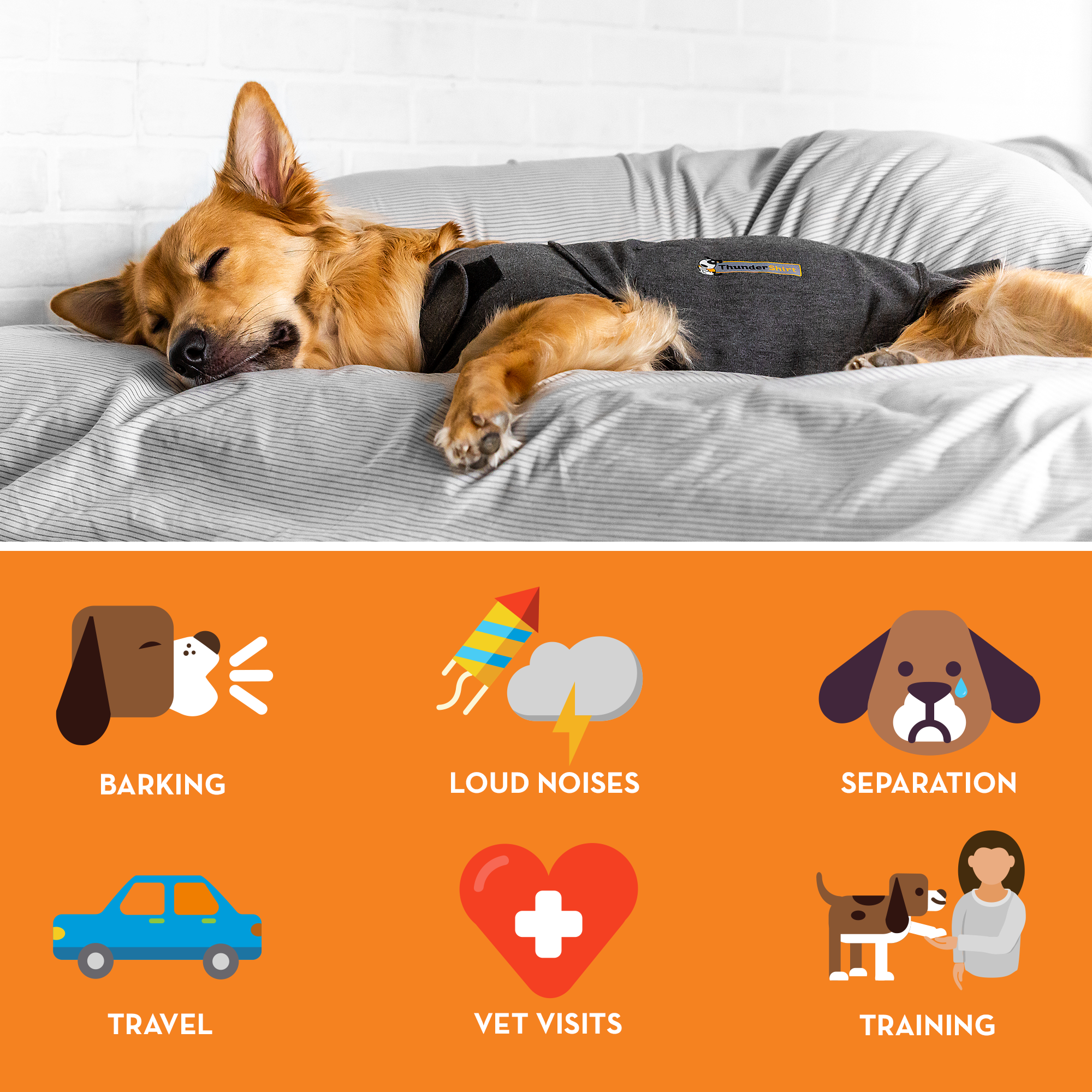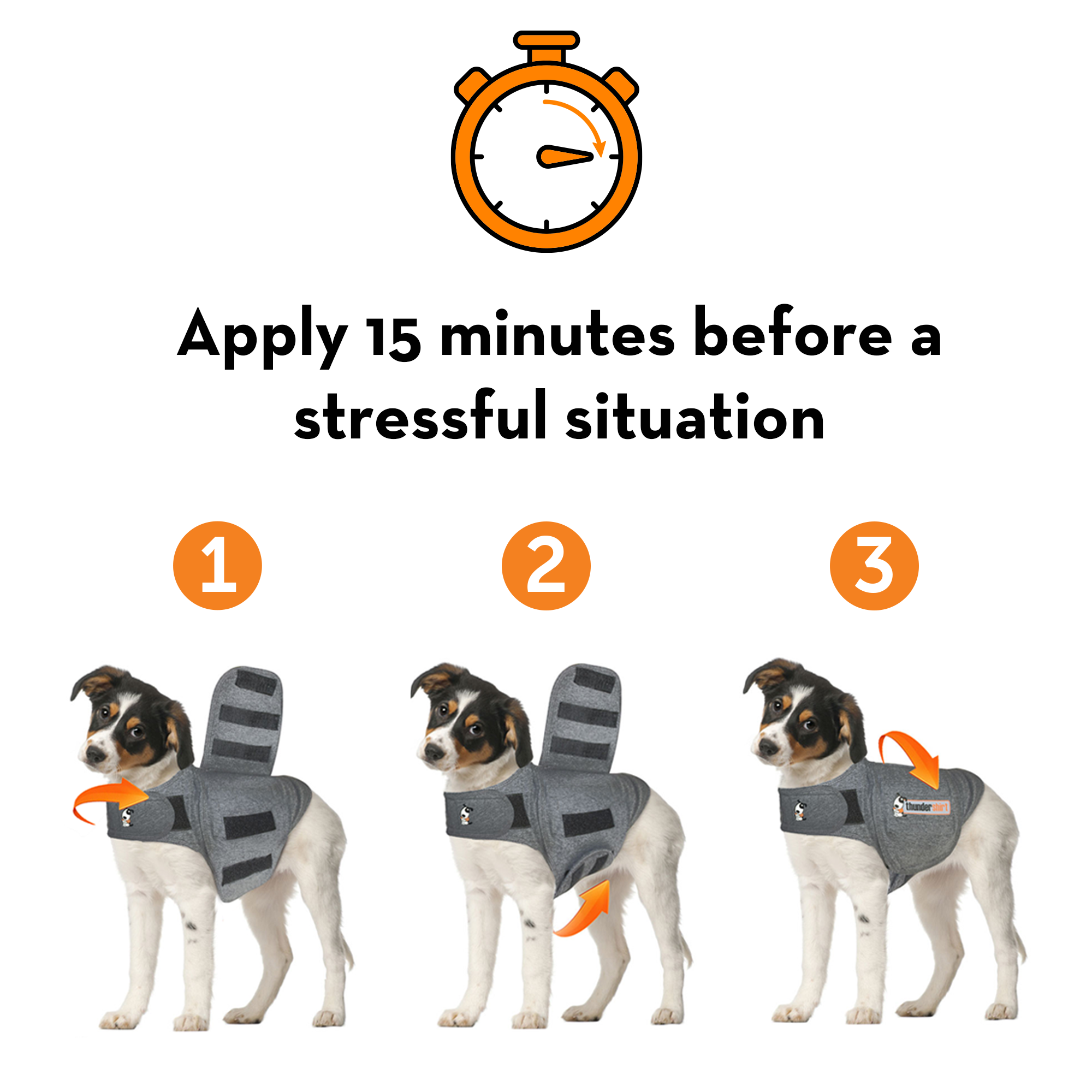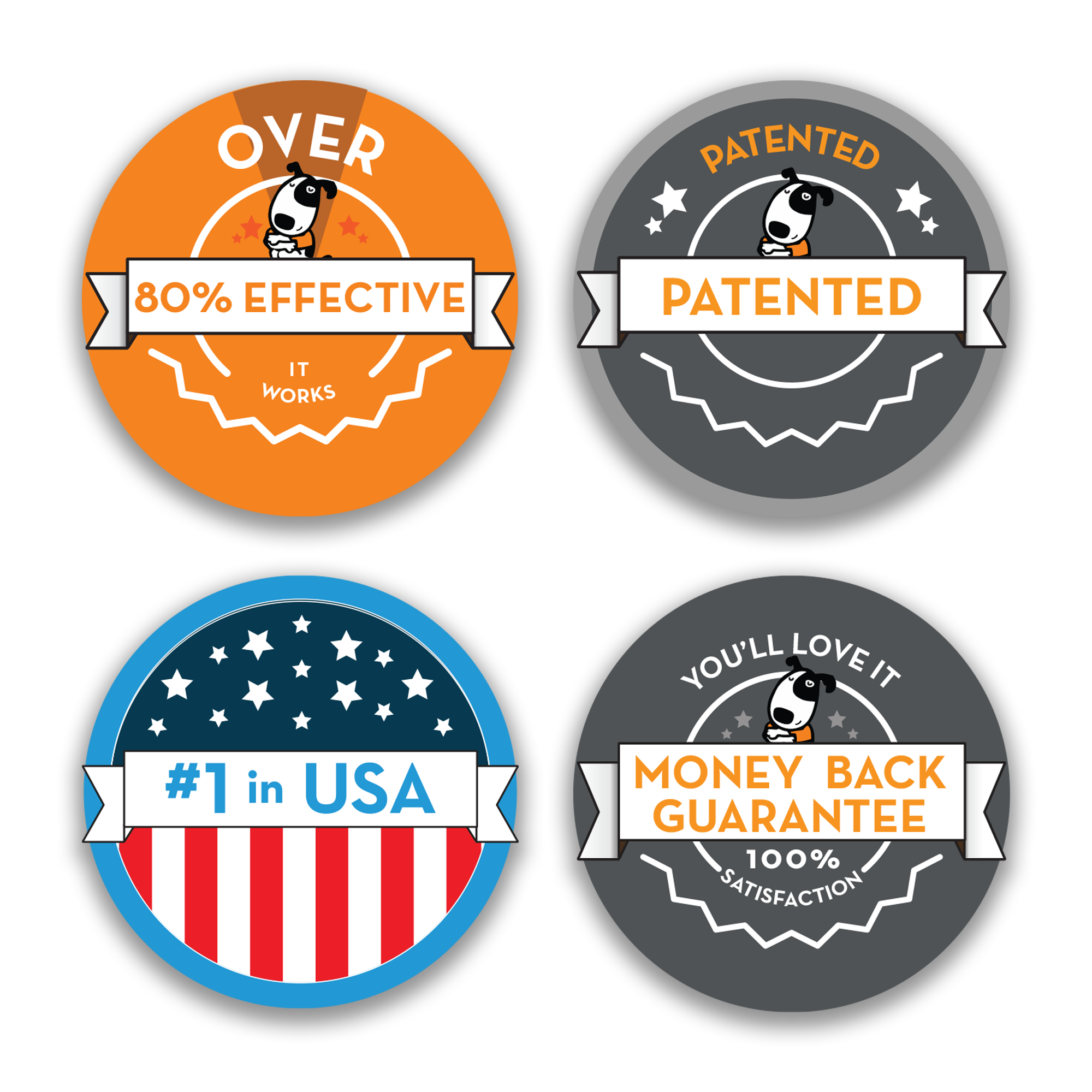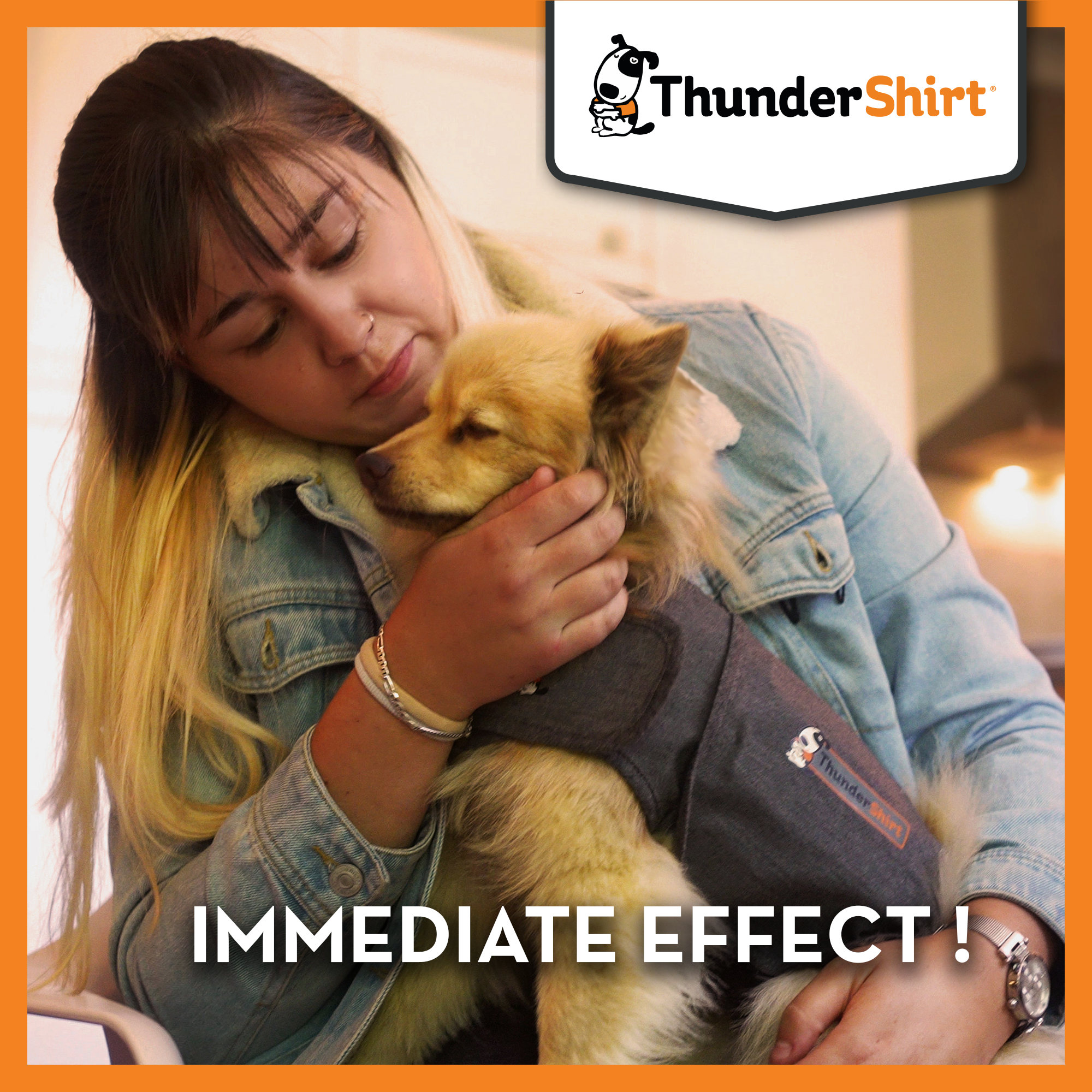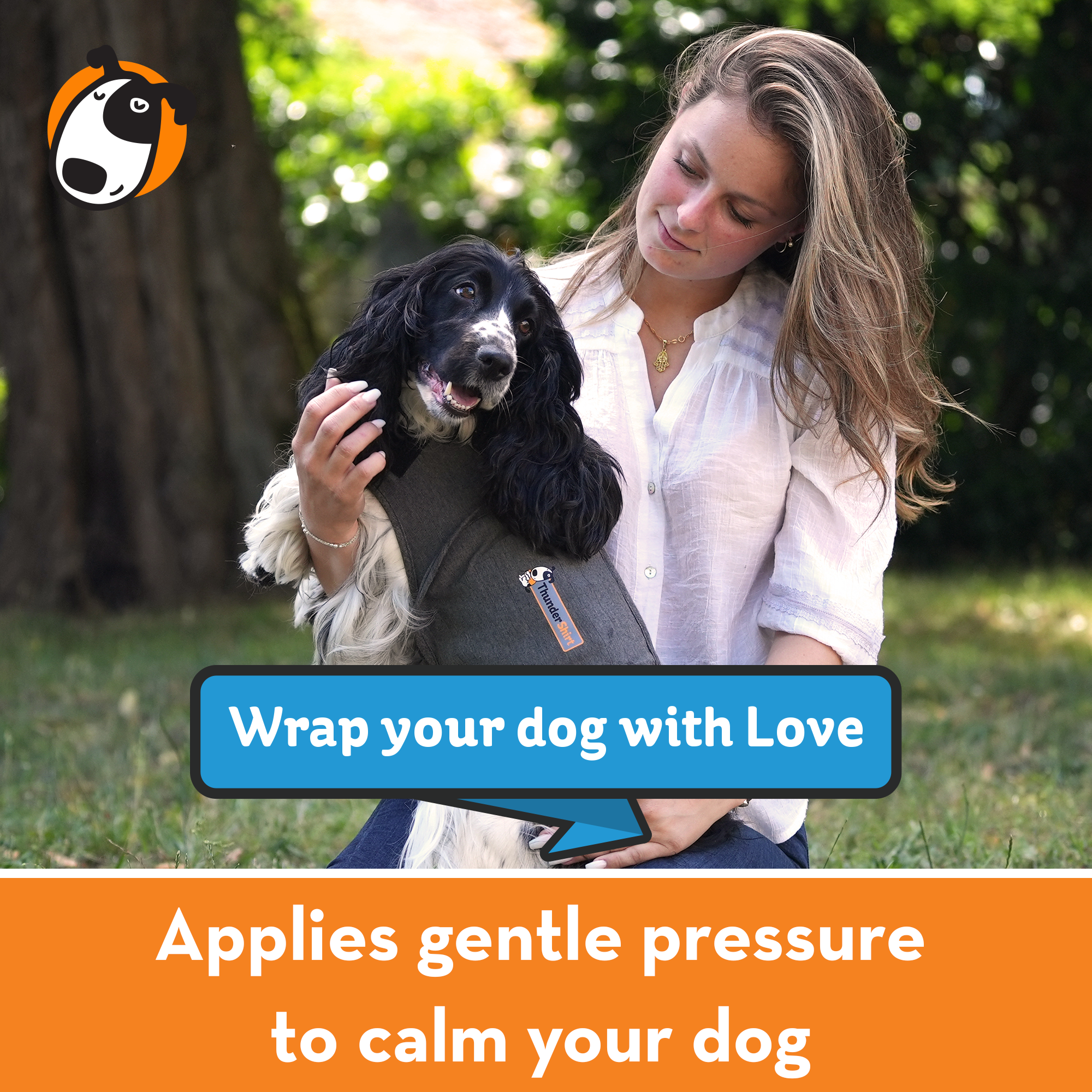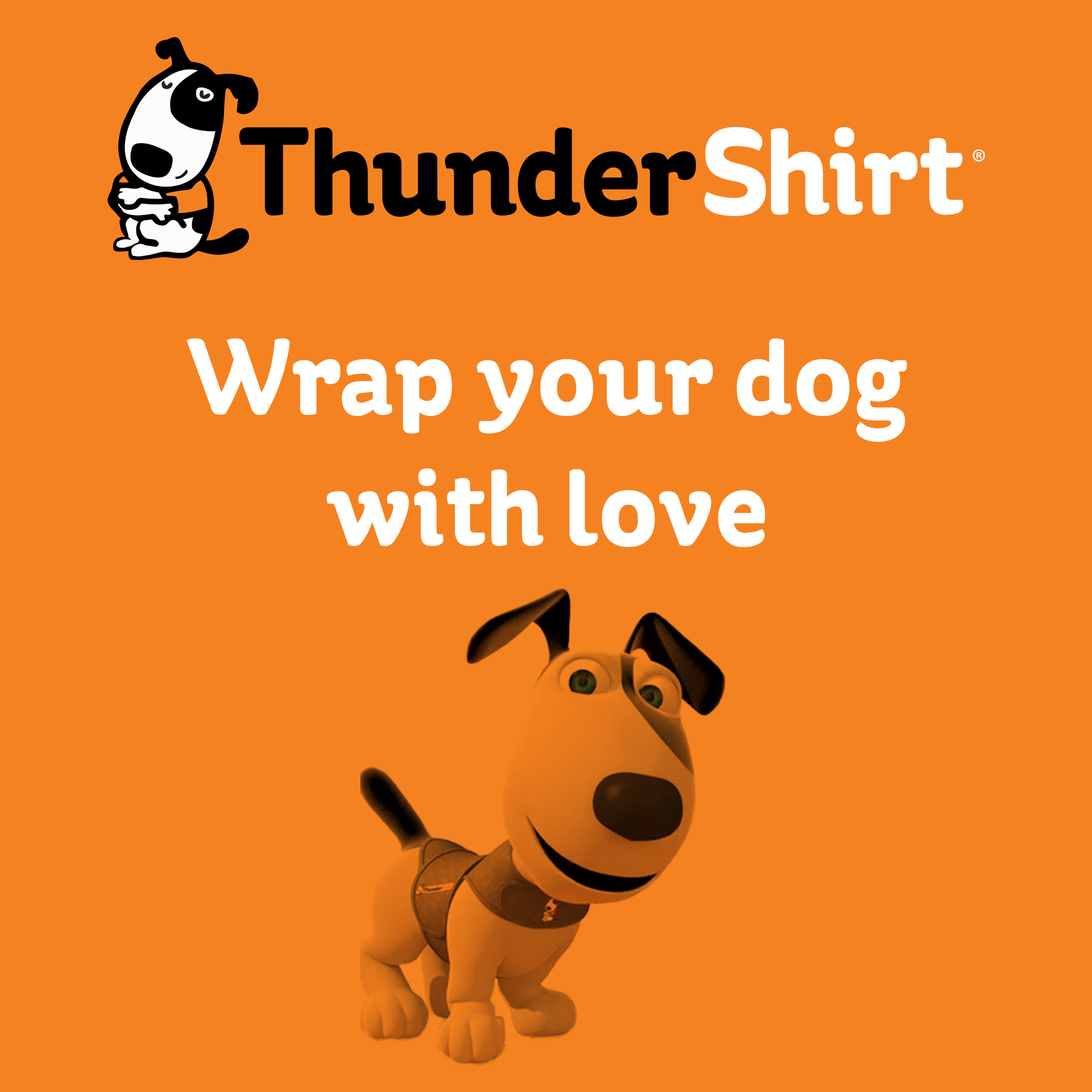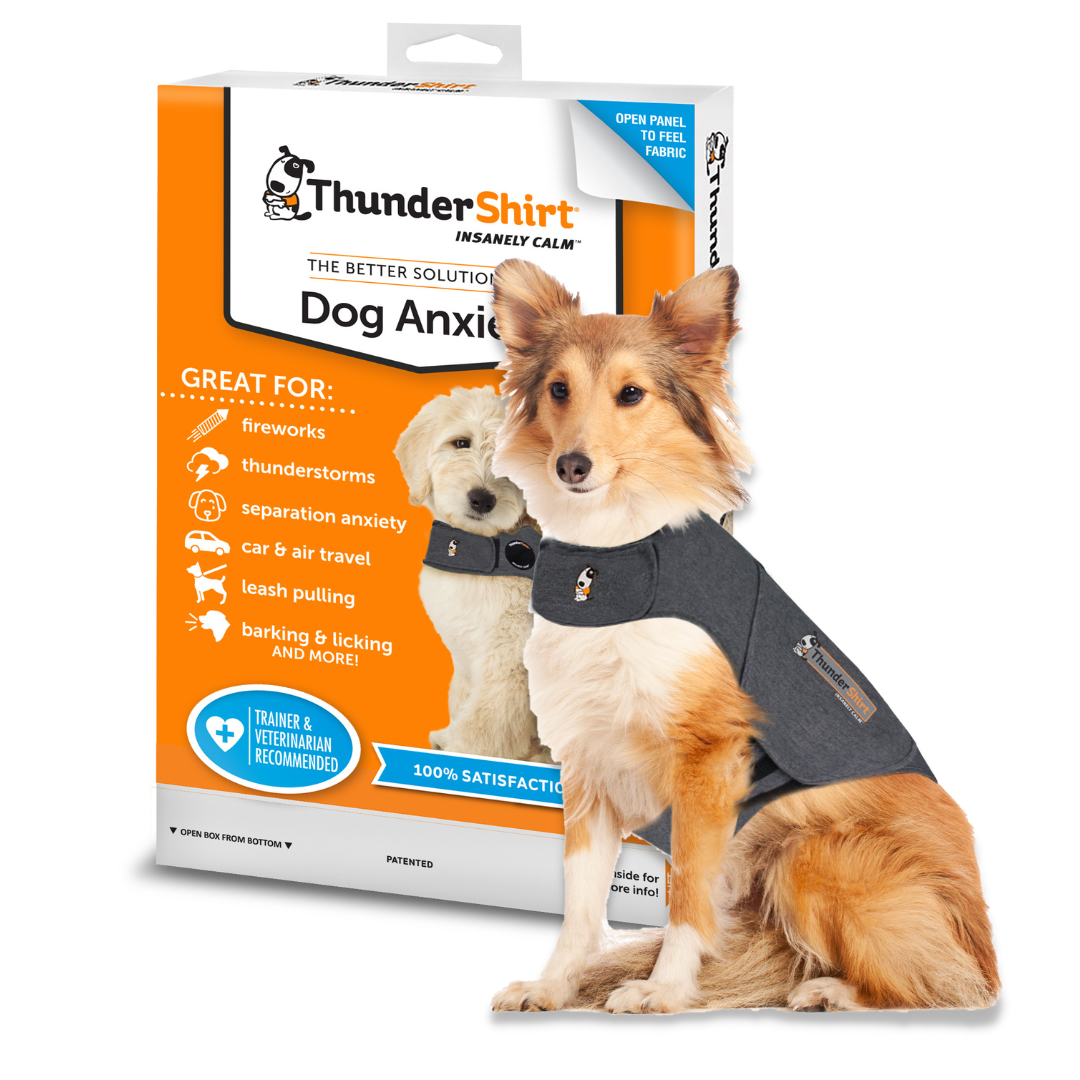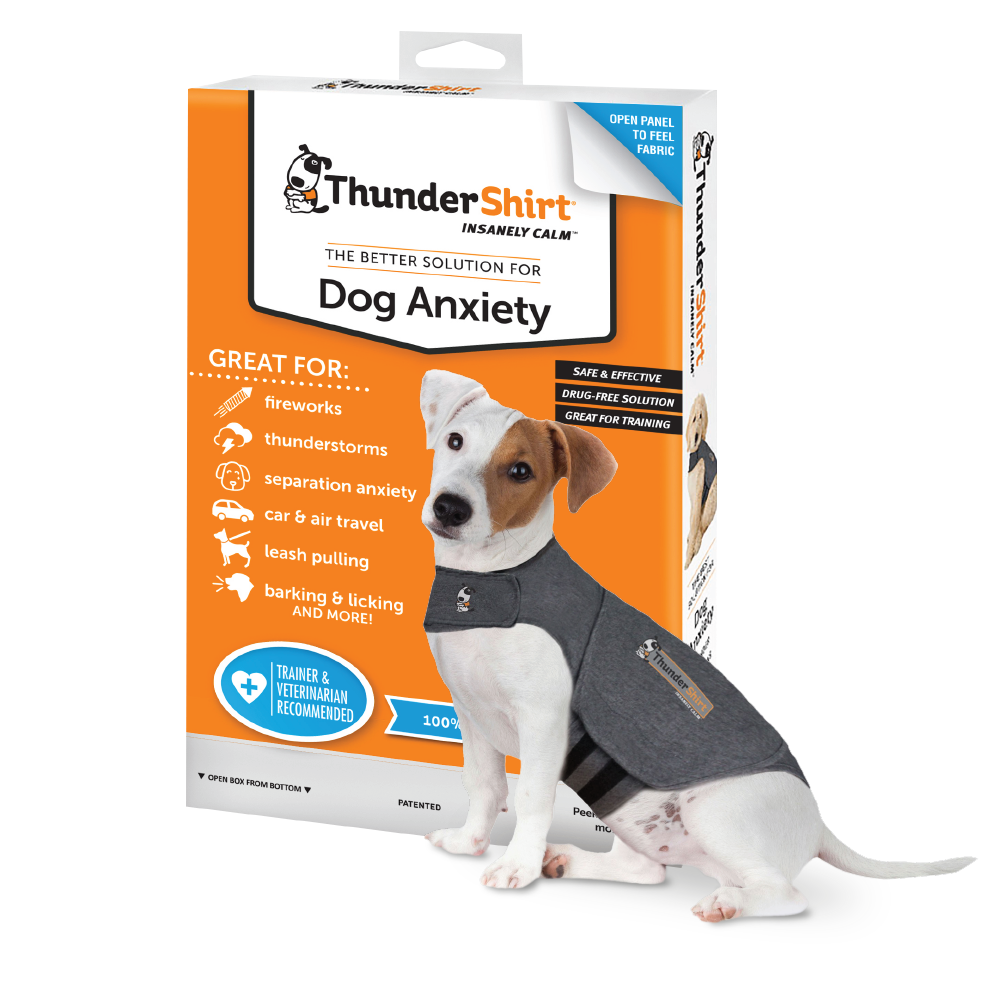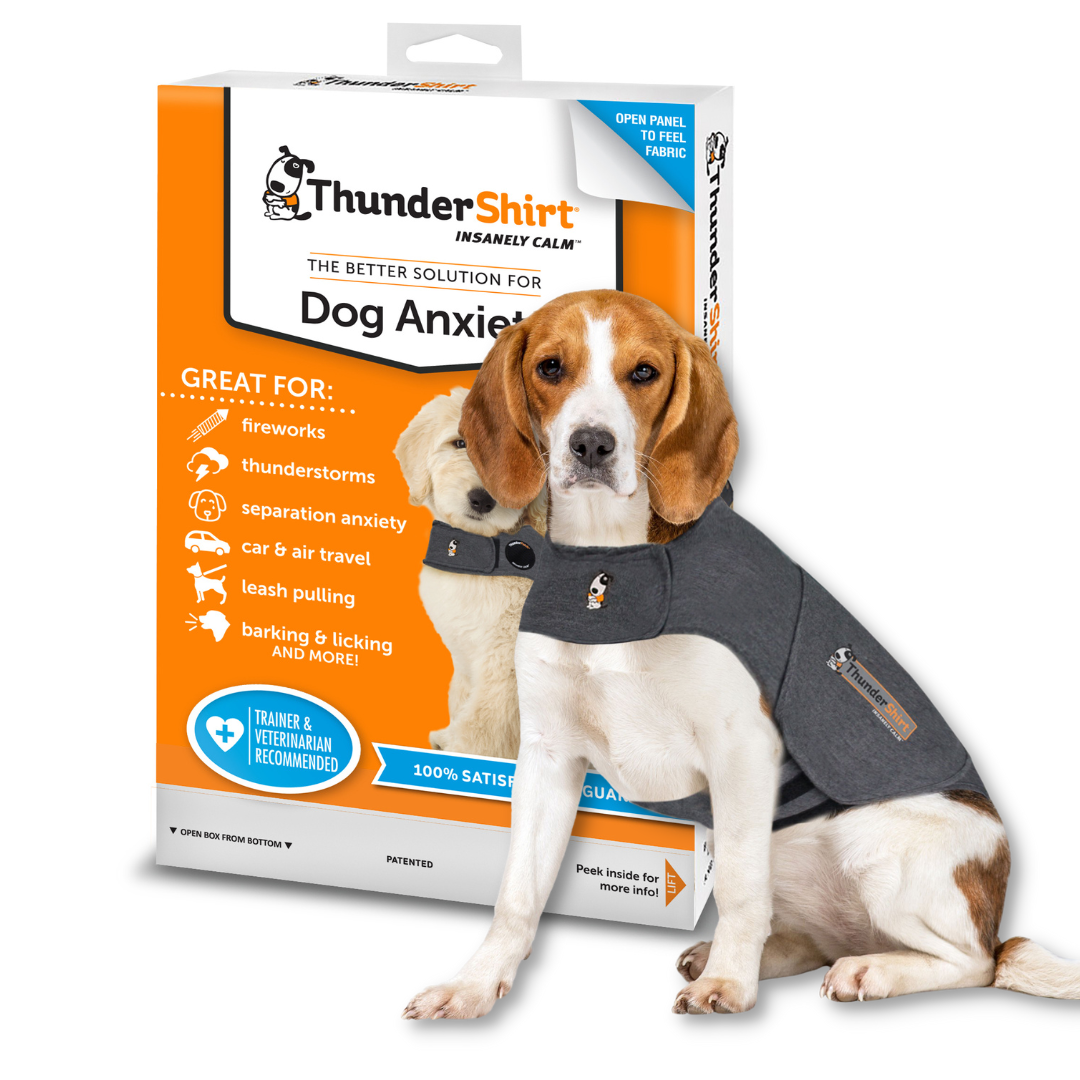 ThunderShirt Calming Wrap
Calming vest for your dog. It relies on a gentle method to reduce dog anxiety.
Perfect for:

---
Stress-related barking
Loud noises such as thunderstorms, fireworks and outdoor noises (e.g. traffic)
Dogs staying home alone
Travelling
Training
How to use A ThunderShirt
Fitting Guidelines
Please follow our fitting guide for additional information on how to correctly fit a ThunderShirt to your dog.
Fitting Guide
Fitting ThunderShirt on your dog is simple! Just select the right size for your dog's weight.
ThunderShirt is designed to be very easy to put on and take off too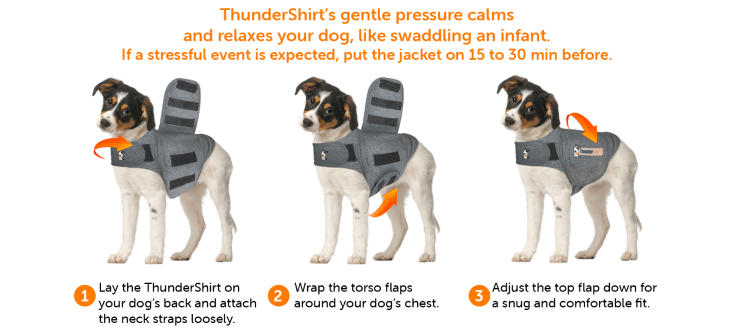 Introduce your dog to their ThunderShirt when they are calm and relaxed.
Reward your dog for investigating the jacket and remaining calm.
When you first place ThunderShirt on your dog, leave it on for 5-10 minutes and give them a treat after you put it on.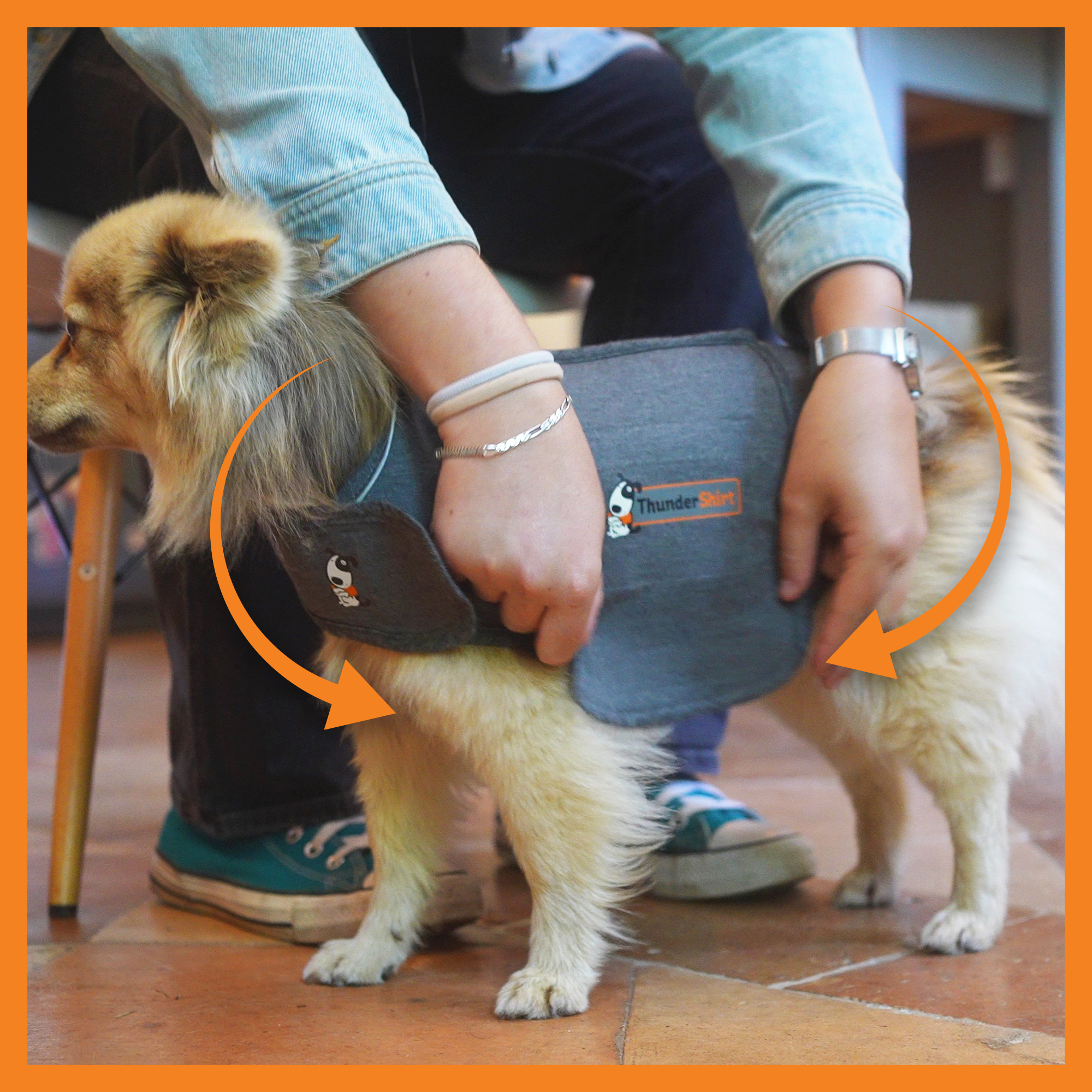 ThunderShirt is the original calming shirt, recommended by dog professionals that helps reduce anxiety in dogs.
Like swaddling an infant, our calming jacket's patented design applies gentle, constant pressure to relax dogs with stress-related issues (due to fear or anxiety).
ThunderShirt helps reduce stress-related problems, such as barking, loud noises, separation anxiety, travel, vet visits and training. Manage your dog's fear and anxiety in style! You'll love ThunderShirt's calming effect on your dog.
Testimonials for ThunderShirt Calming Wrap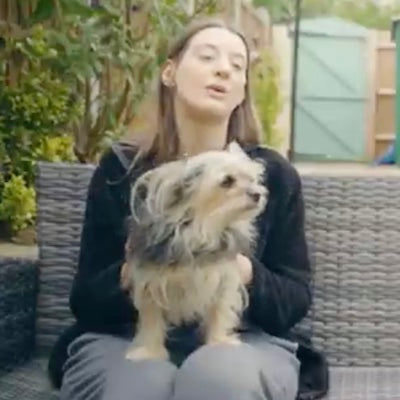 Anxiety
ThunderShirt
Training
How ThunderShirt helped Lauren's dog Luna
Luna was really struggling on dog walks so I decided to buy a Thundershirt.
That really improved her walking experience and life as a whole really! My name is...
Read more
ThunderShirt Calming Wrap