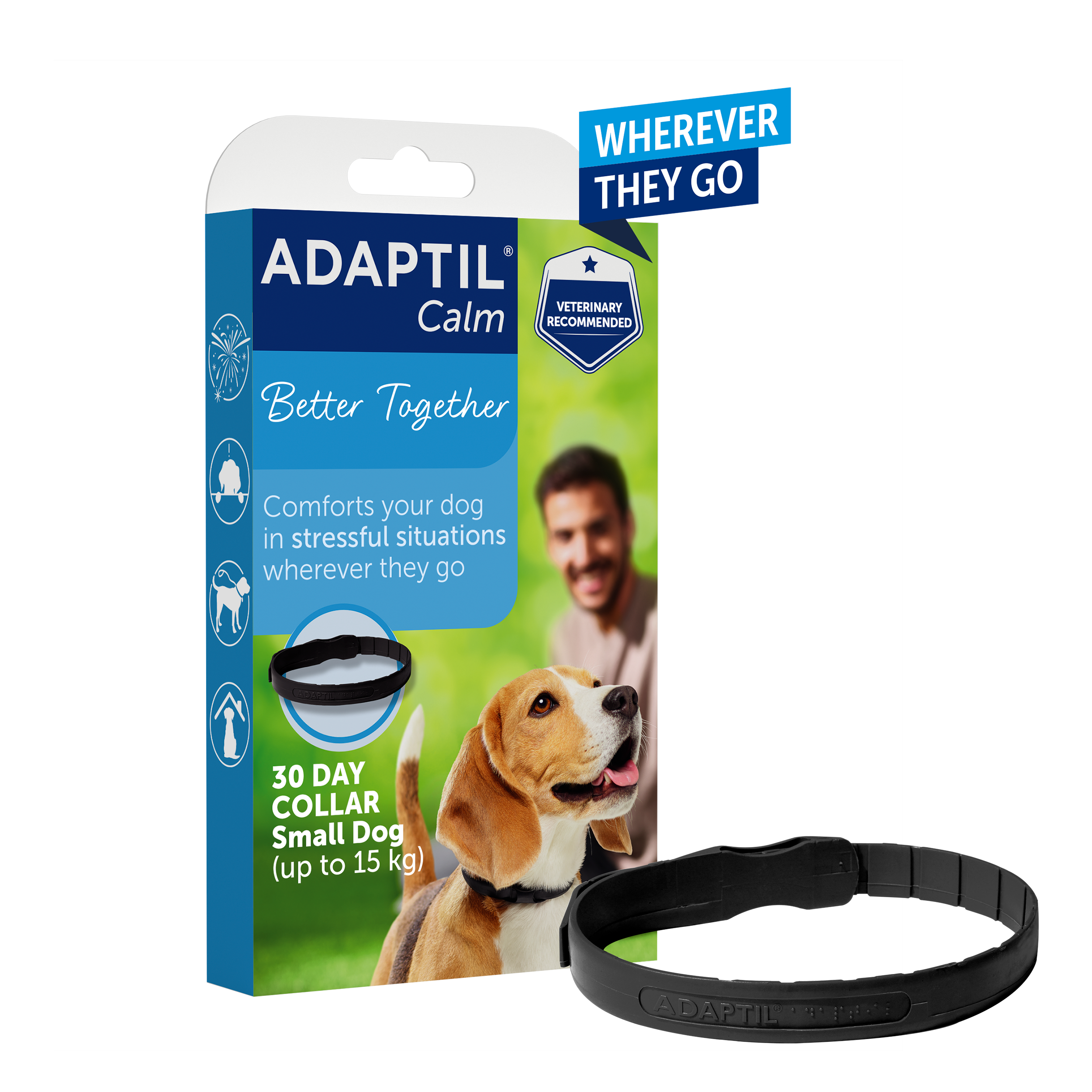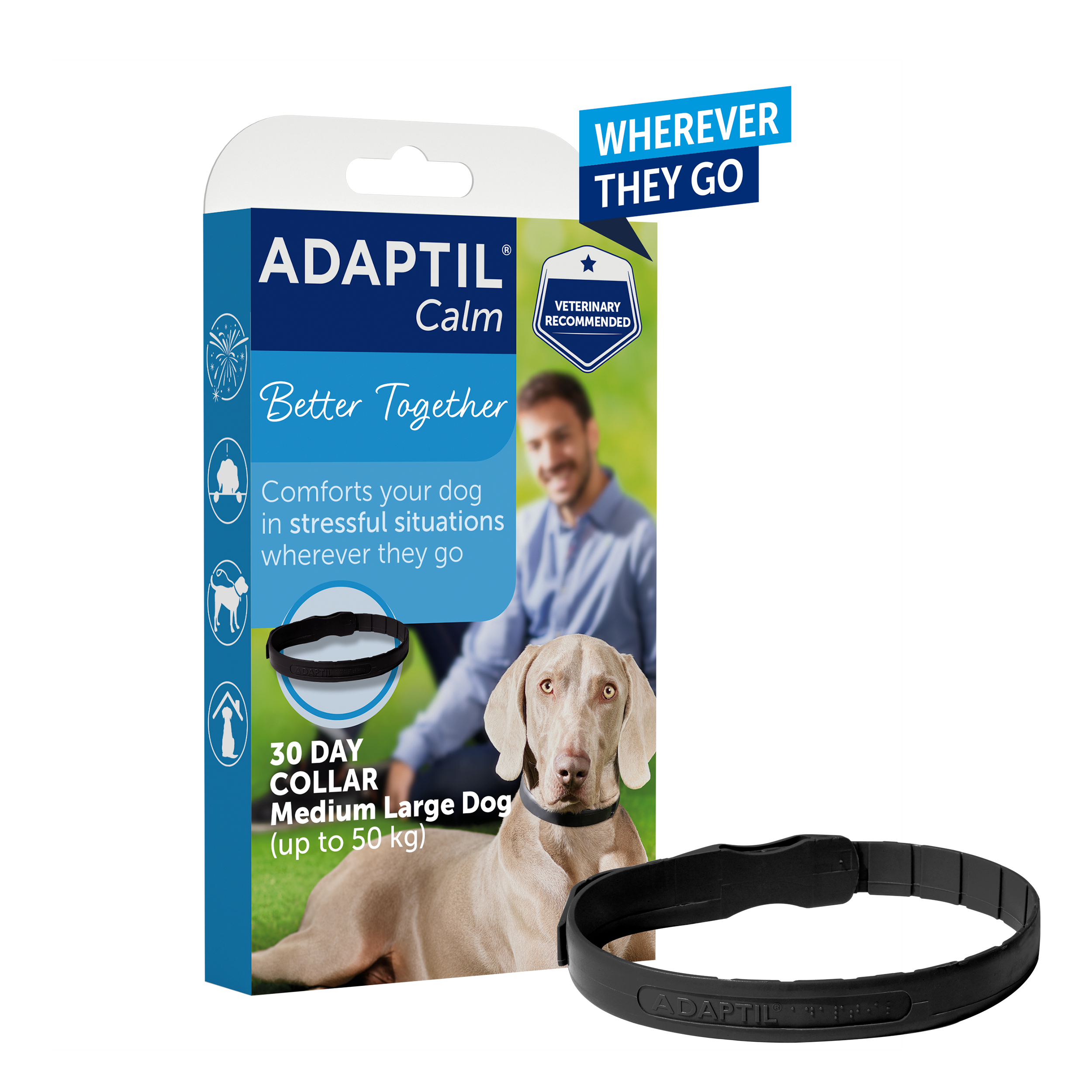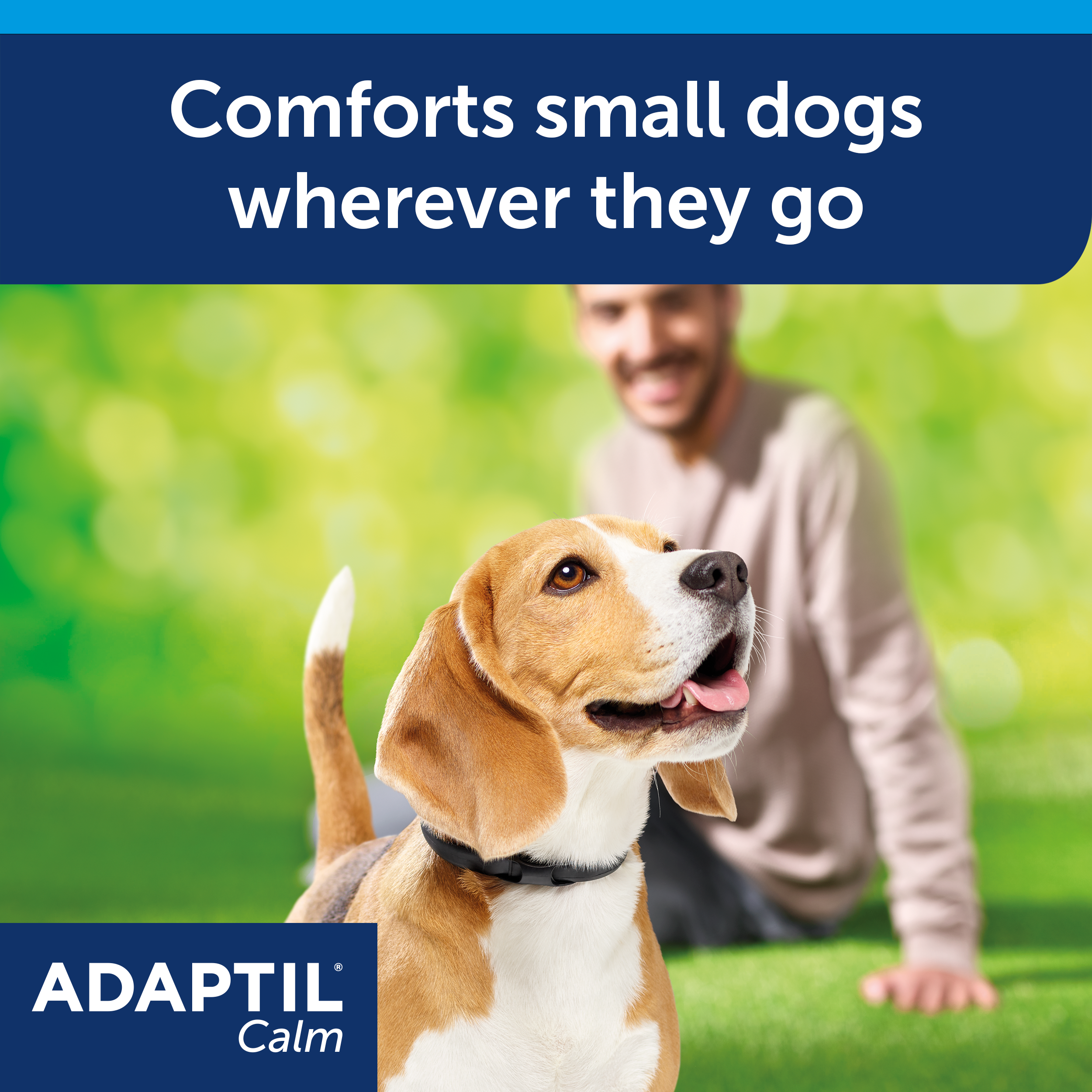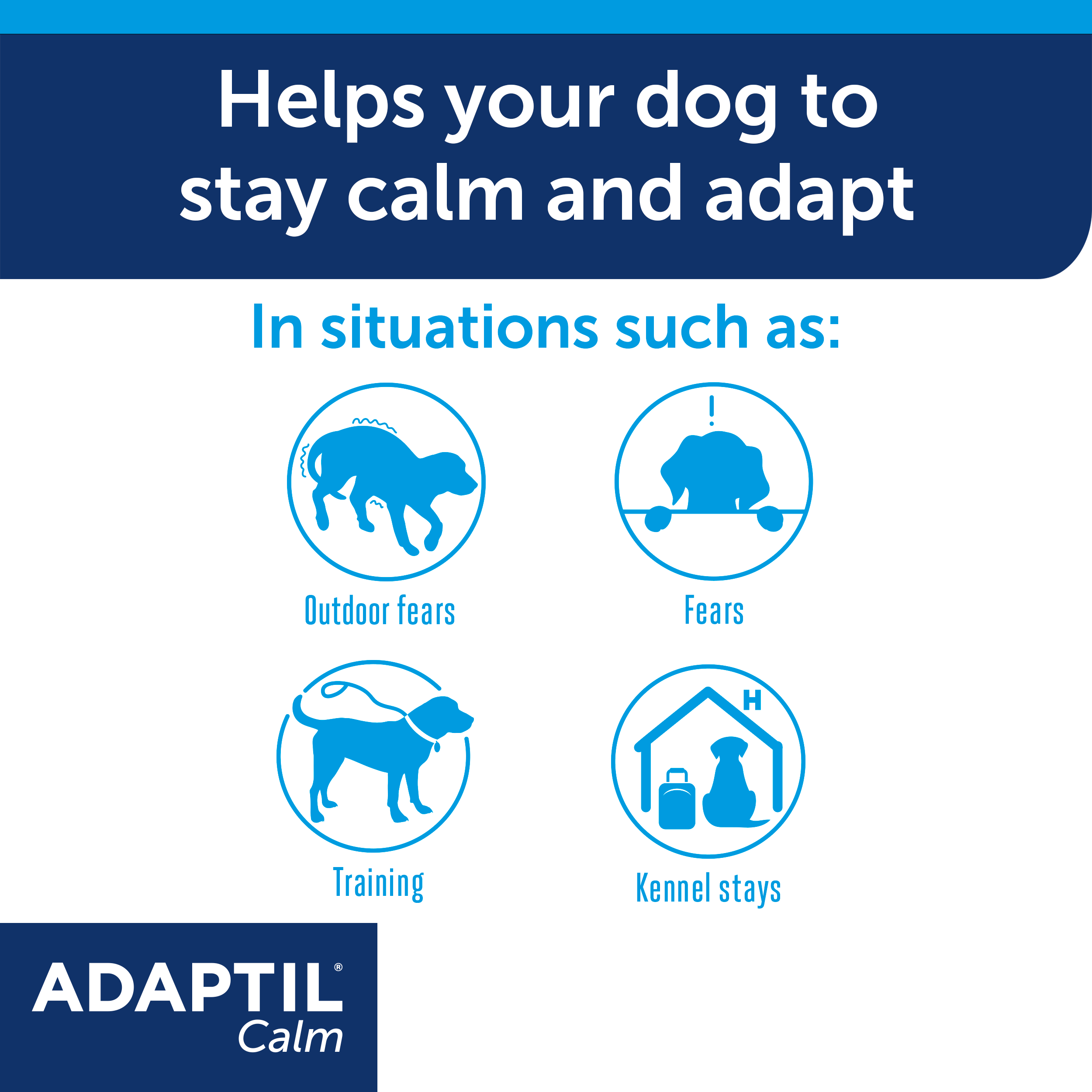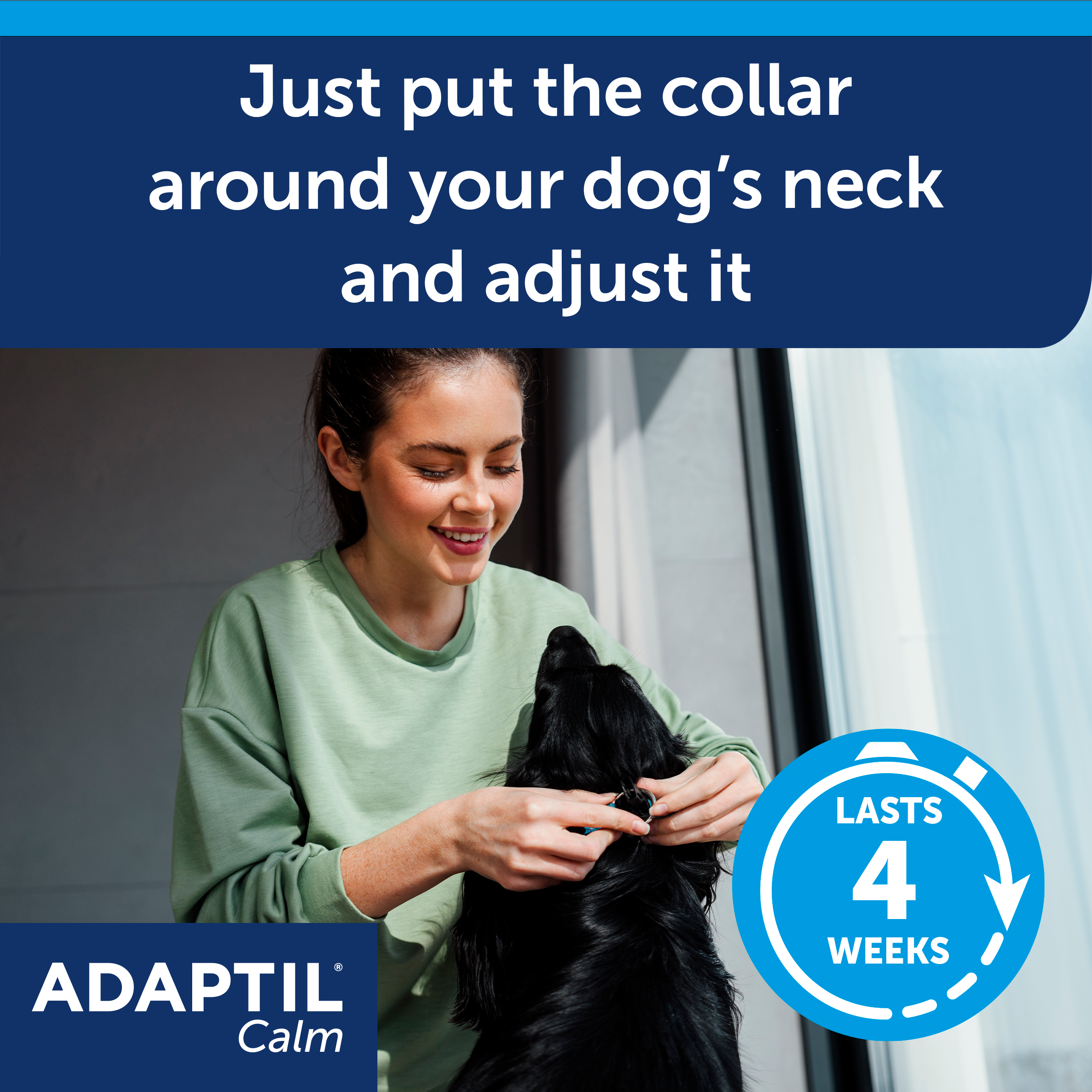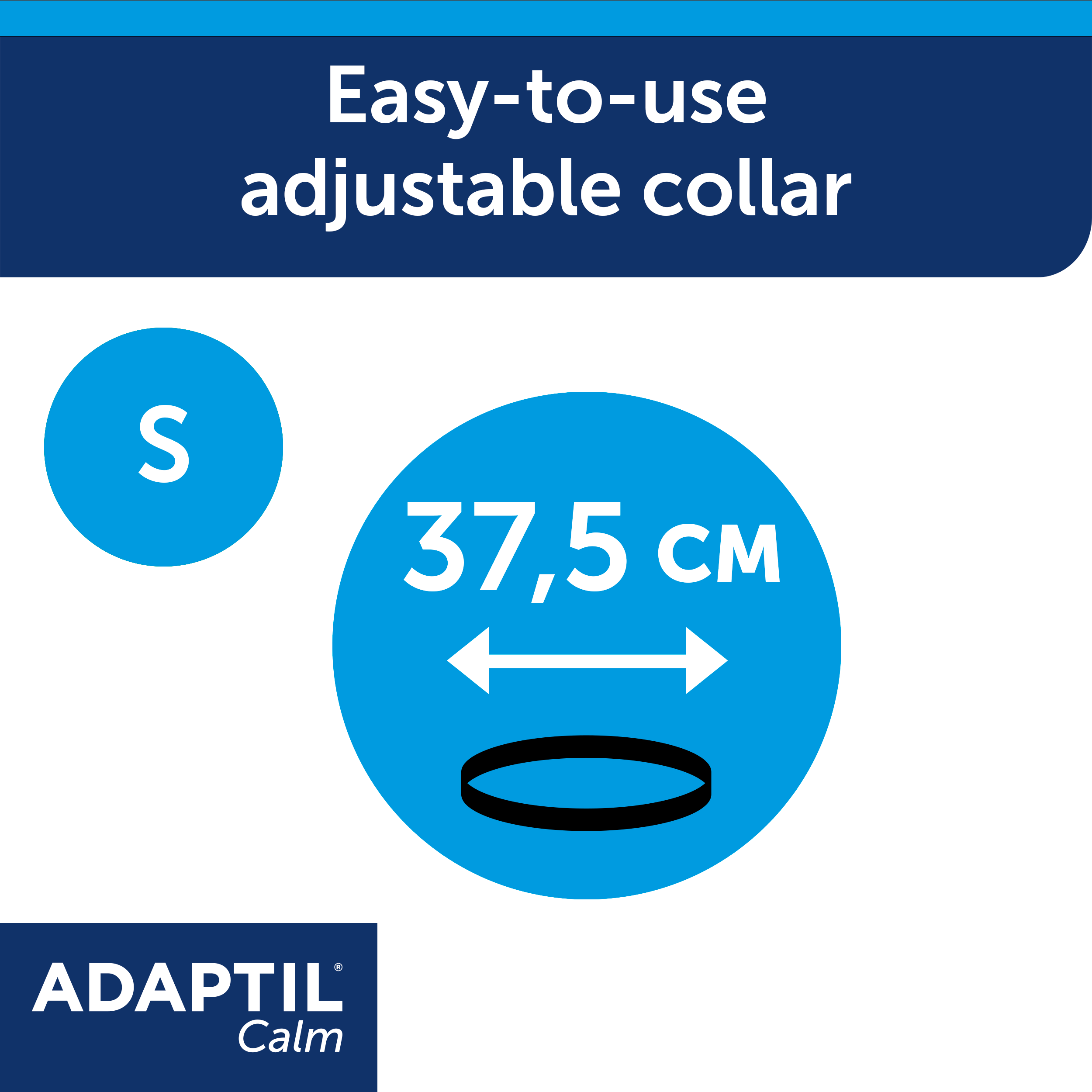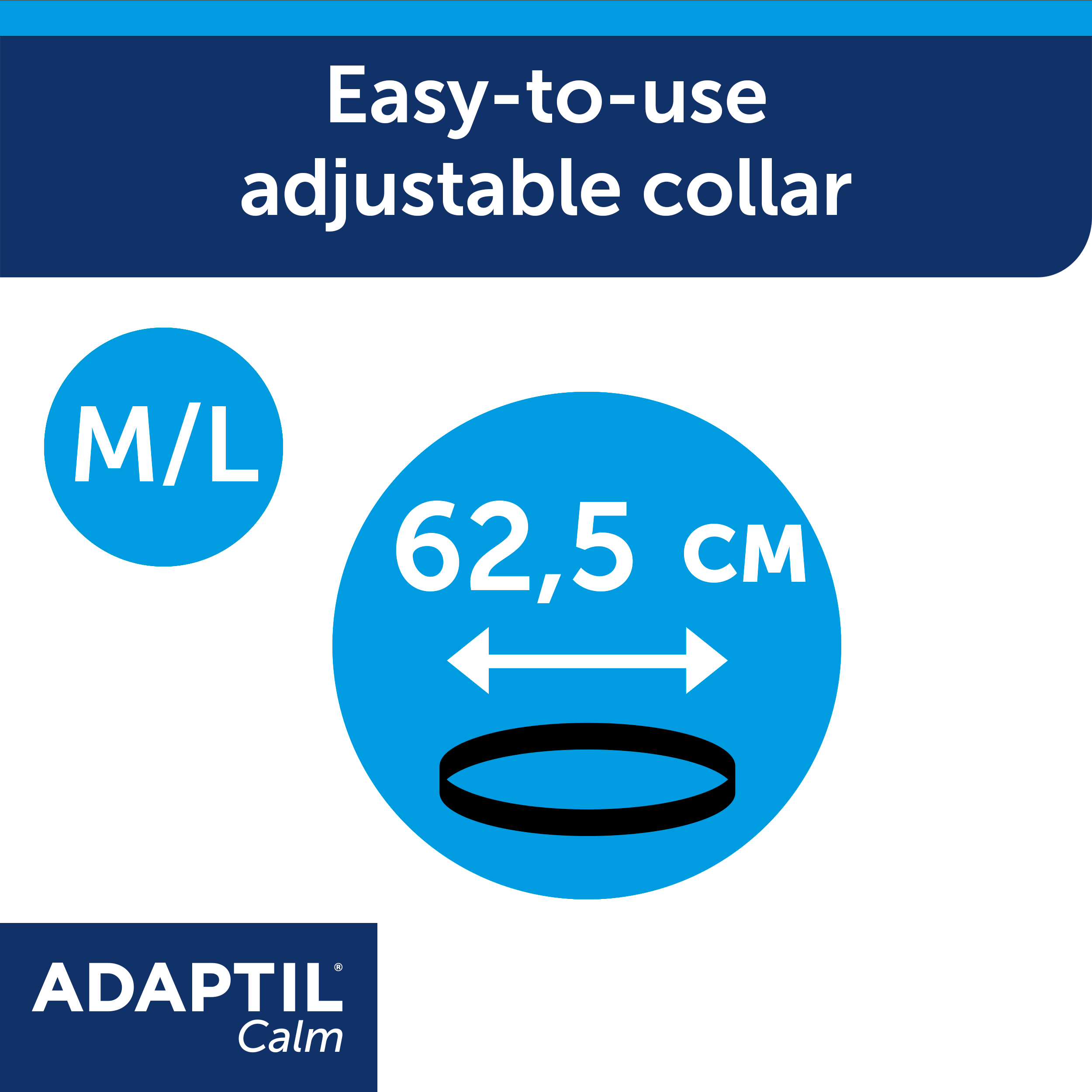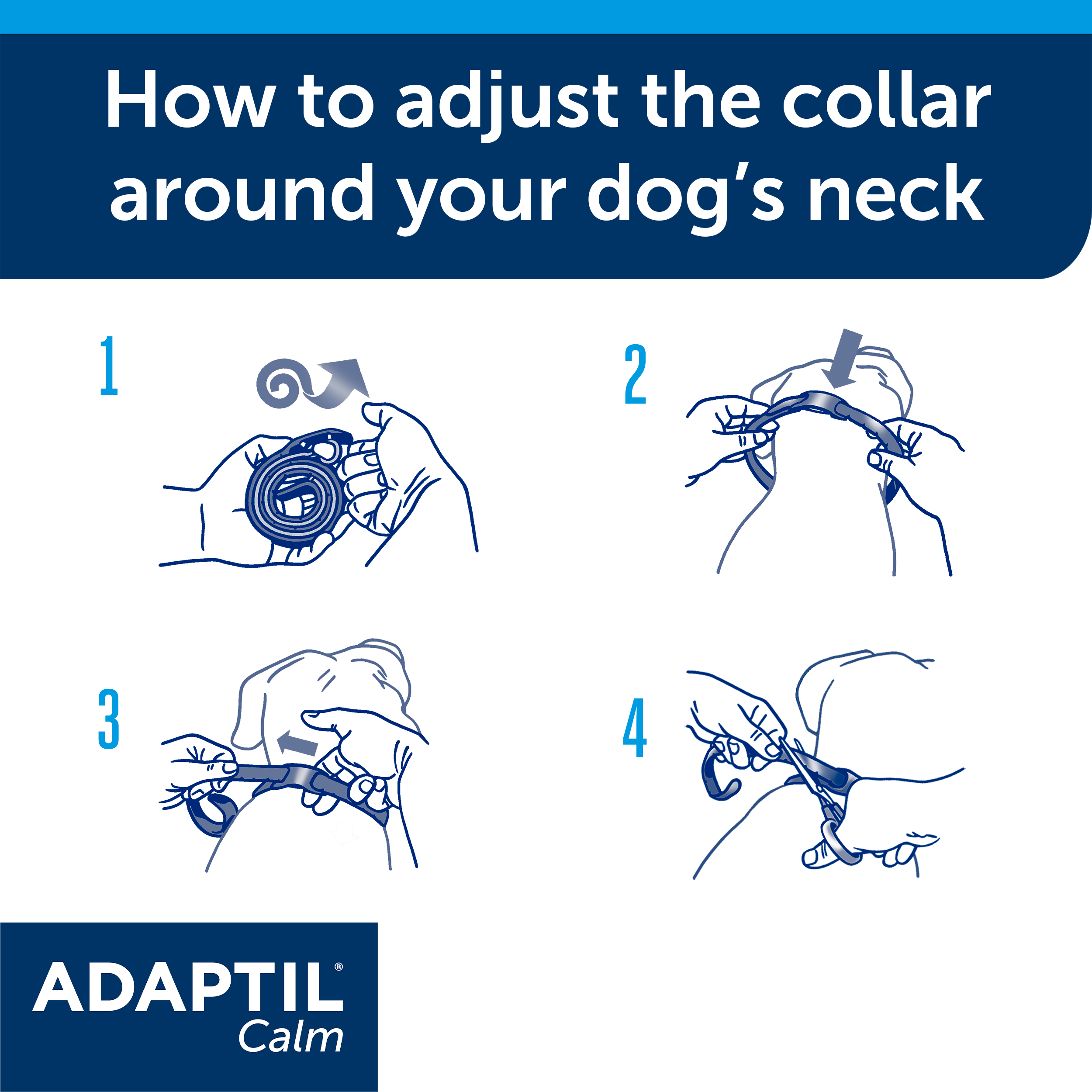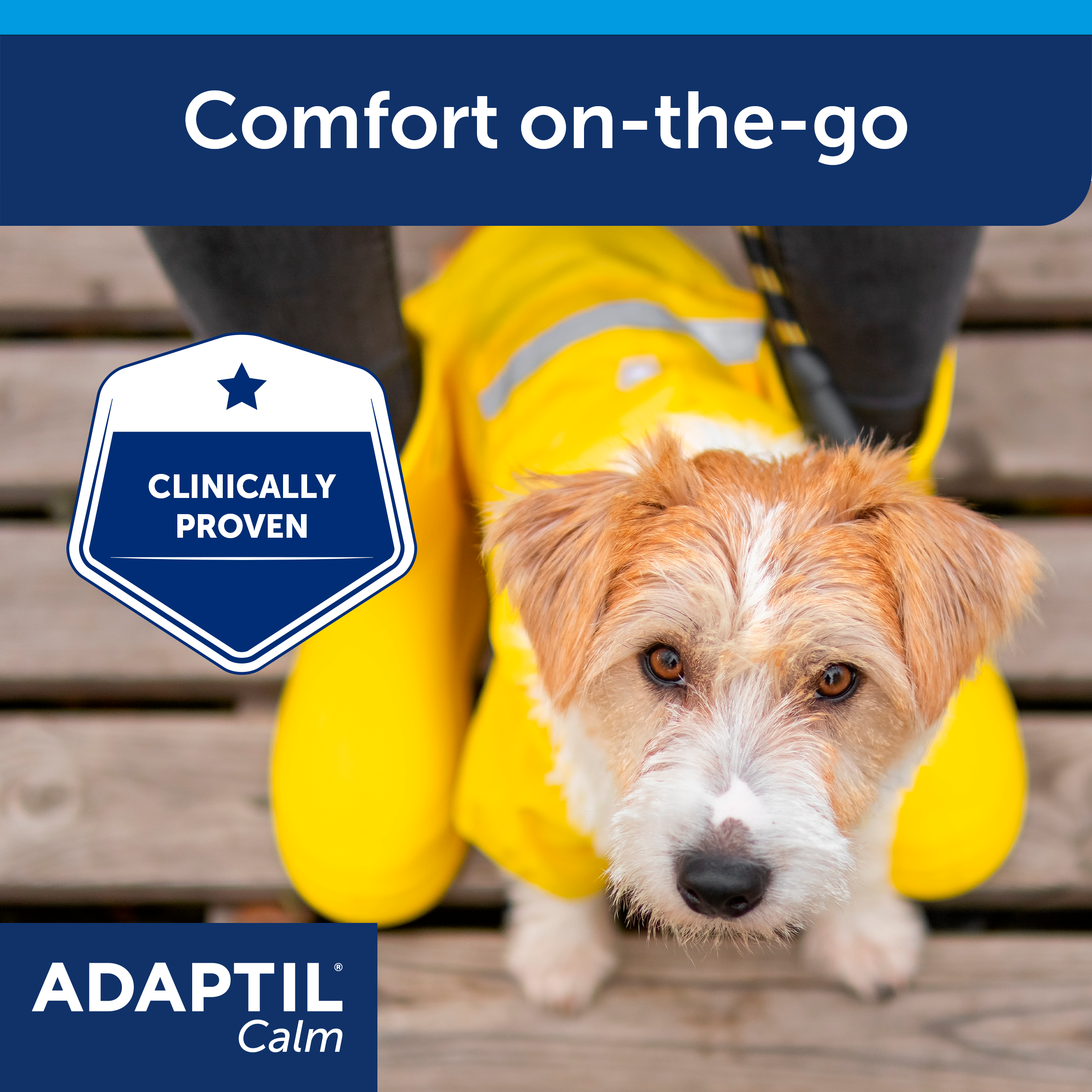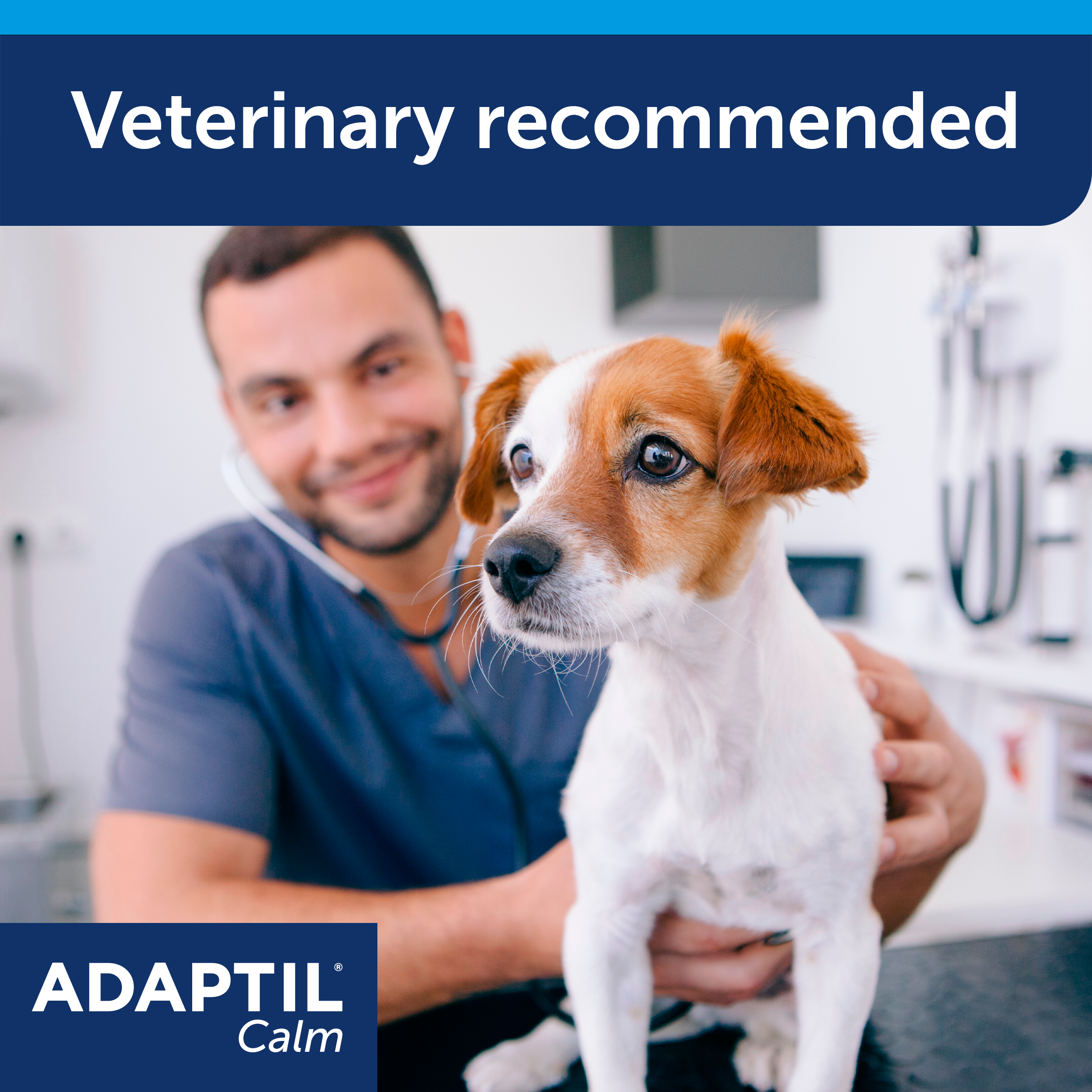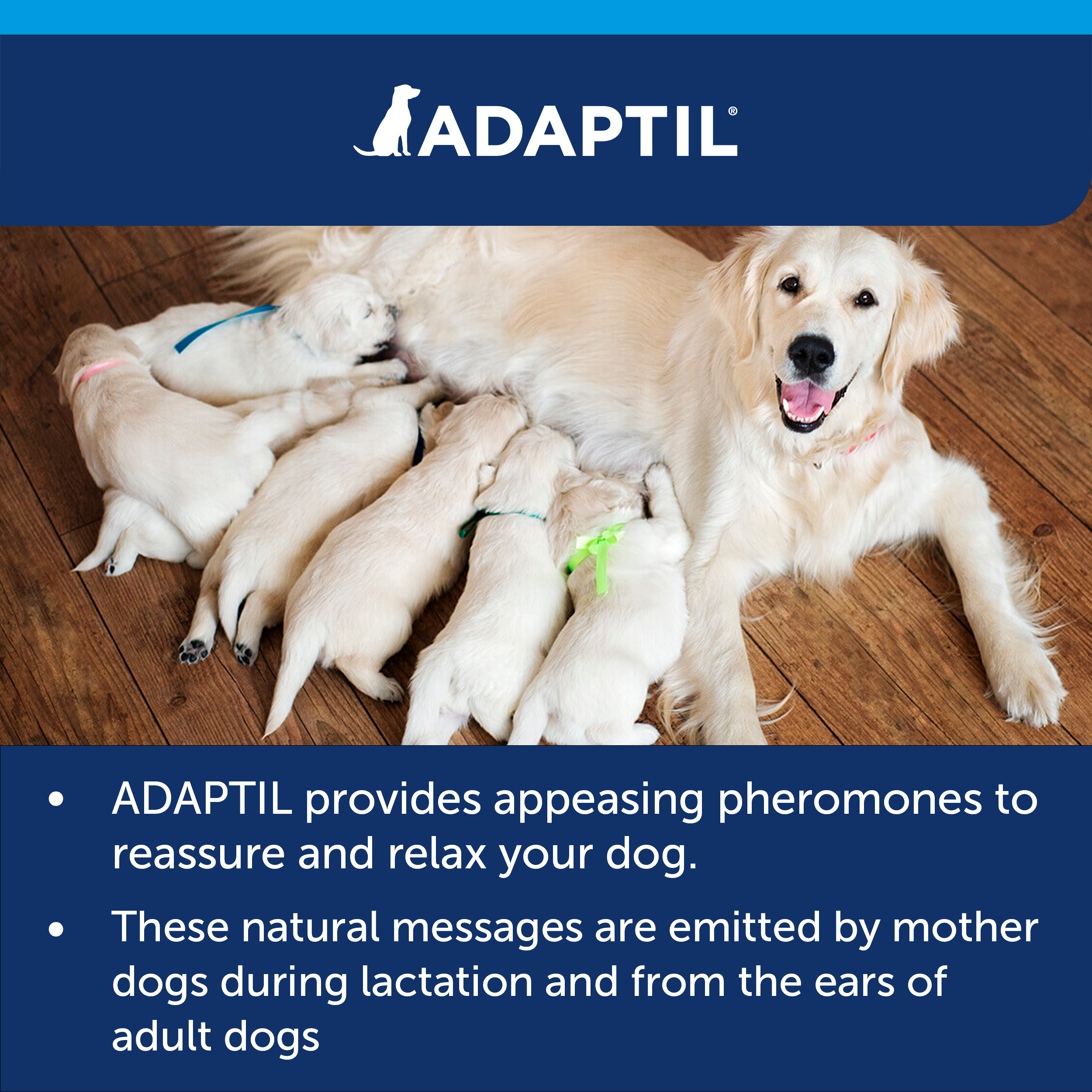 The great solution to help your dog stay calm and adapt, wherever they are.
Perfect for:

---
Loud noises outdoors

General fears

Training
Staying home alone
 S -  Fits up to 37.5cm 
M/L - Fits up to 62.5cm
Up to  4 weeks of calm.
Recommended by veterinarians
Seen on TV
25 clinical studies published
20+ years of expertise
How to use ADAPTIL Calm Collar
Simply fit the adjustable collar around your dog's neck
Leave the collar on your dog continuously (except during shampooing)
One pheromone collar for dogs provides 4 weeks of constant support
Small size collar fits necks up to 37.5cm (dogs up to approximately 15kg/3lbs)
Medium/large size collar fits necks up to 62.5cm (dogs up to approximately 50kg/110lbs)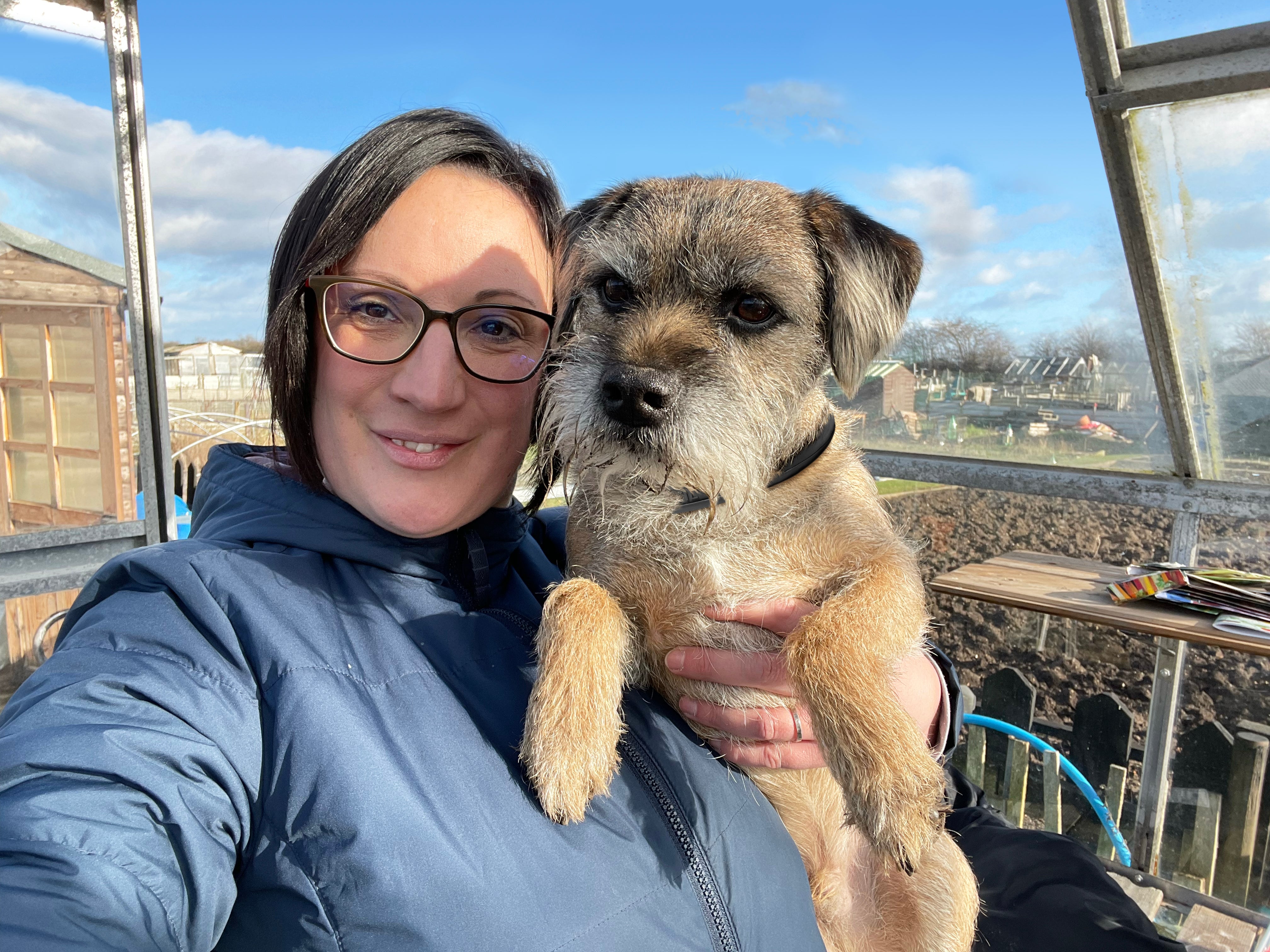 Ensure continuous reassurance to your dog by using a new ADAPTIL Calm Collar each month
Discover more information on how ADAPTIL Calm Collar works and when to use an anxiety collar for dogs
Testimonials for ADAPTIL Calm Collar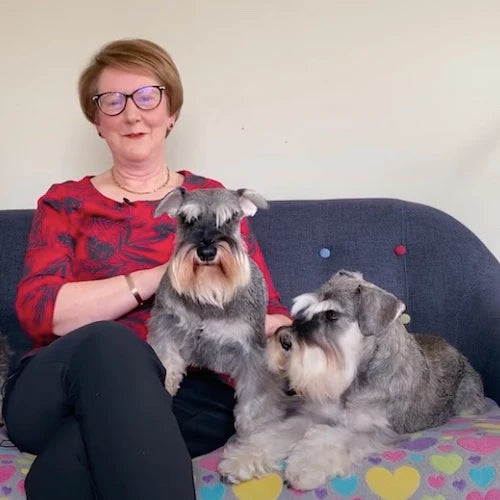 home alone
Vinny doesn't like being left home alone 7
Hi, I'm Gill and these are my three Miniature Schnauzers, Vinny, Bella and Poppy. Vinny wants to be with me all the times and is not happy when...
Read more
ADAPTIL Calm Collar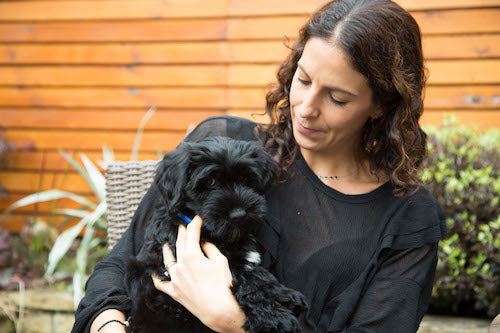 Adoption
puppy training
Suzanne wants to give Betty the best start in life
My name's Suzanne, and I live with my family and our 9 week old puppy: Betty.
The whole family fell in love with her instantly! We wanted to...
Read more
ADAPTIL Calm Collar