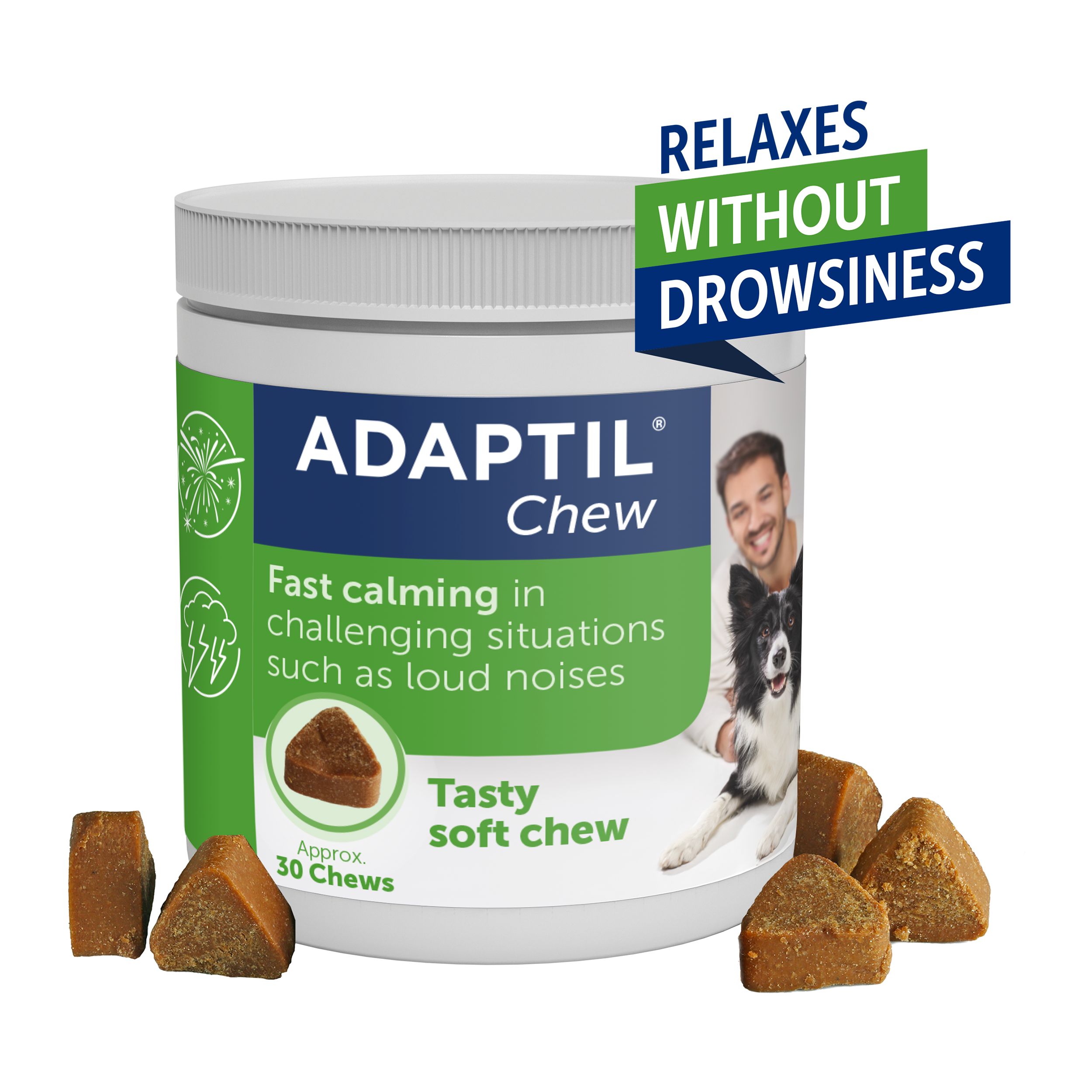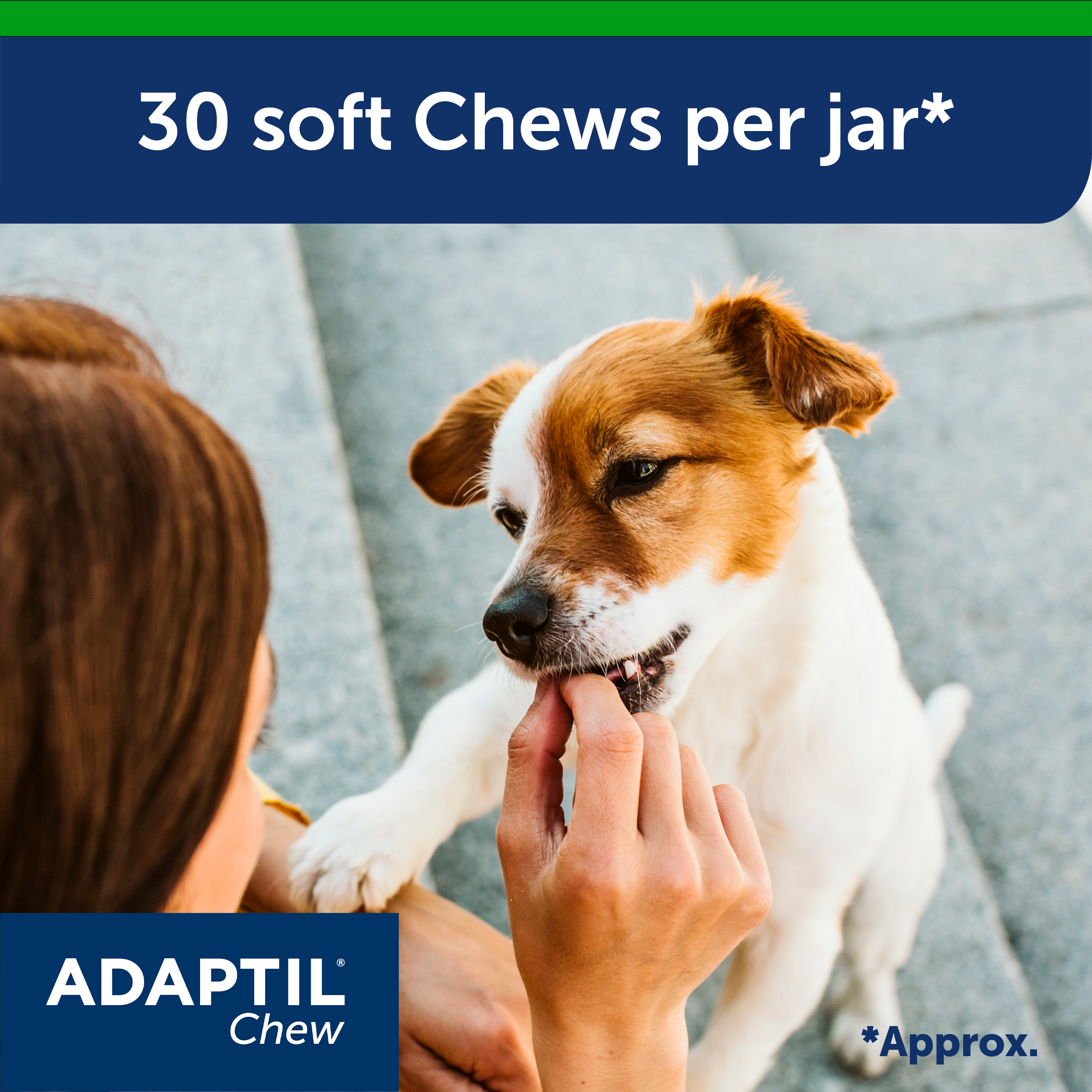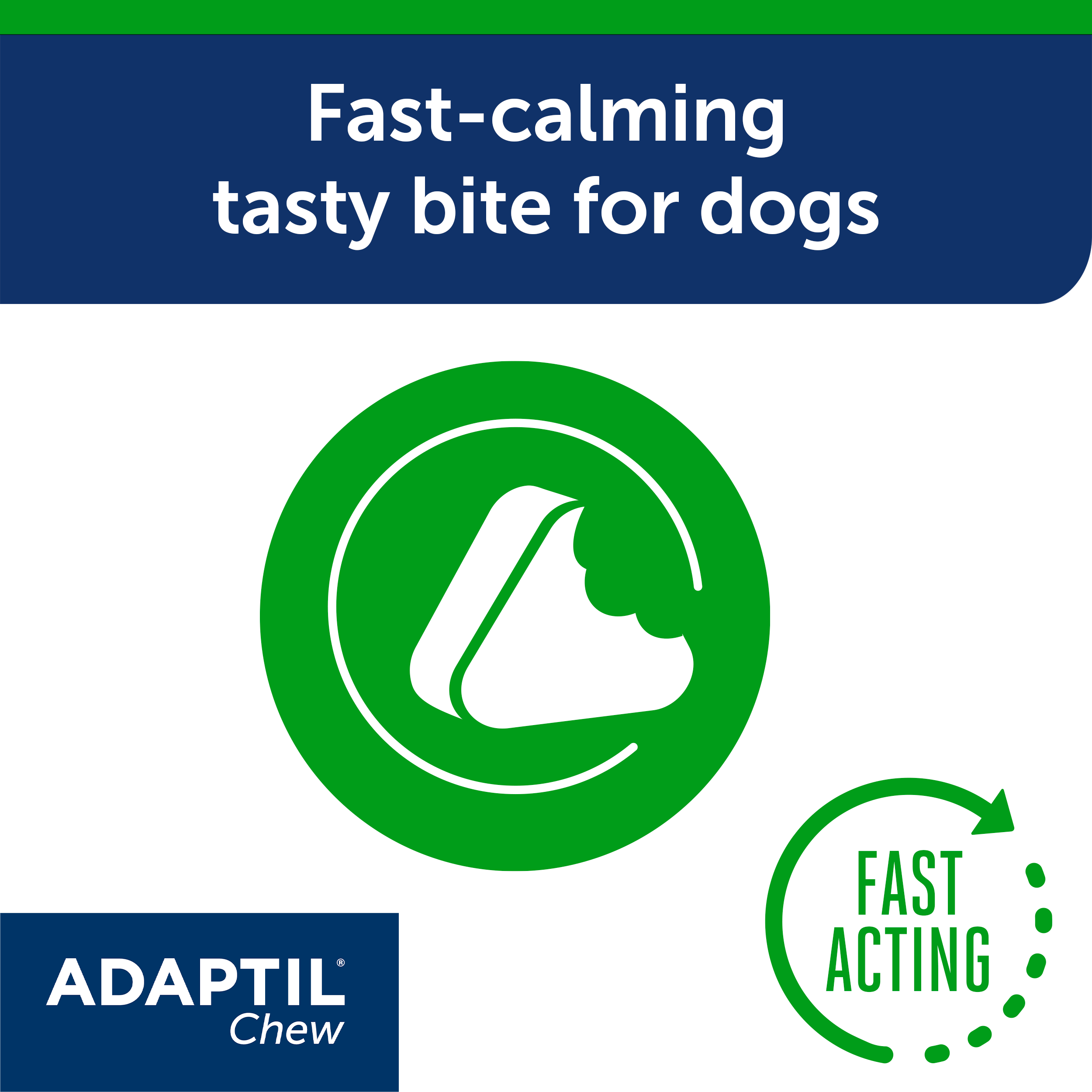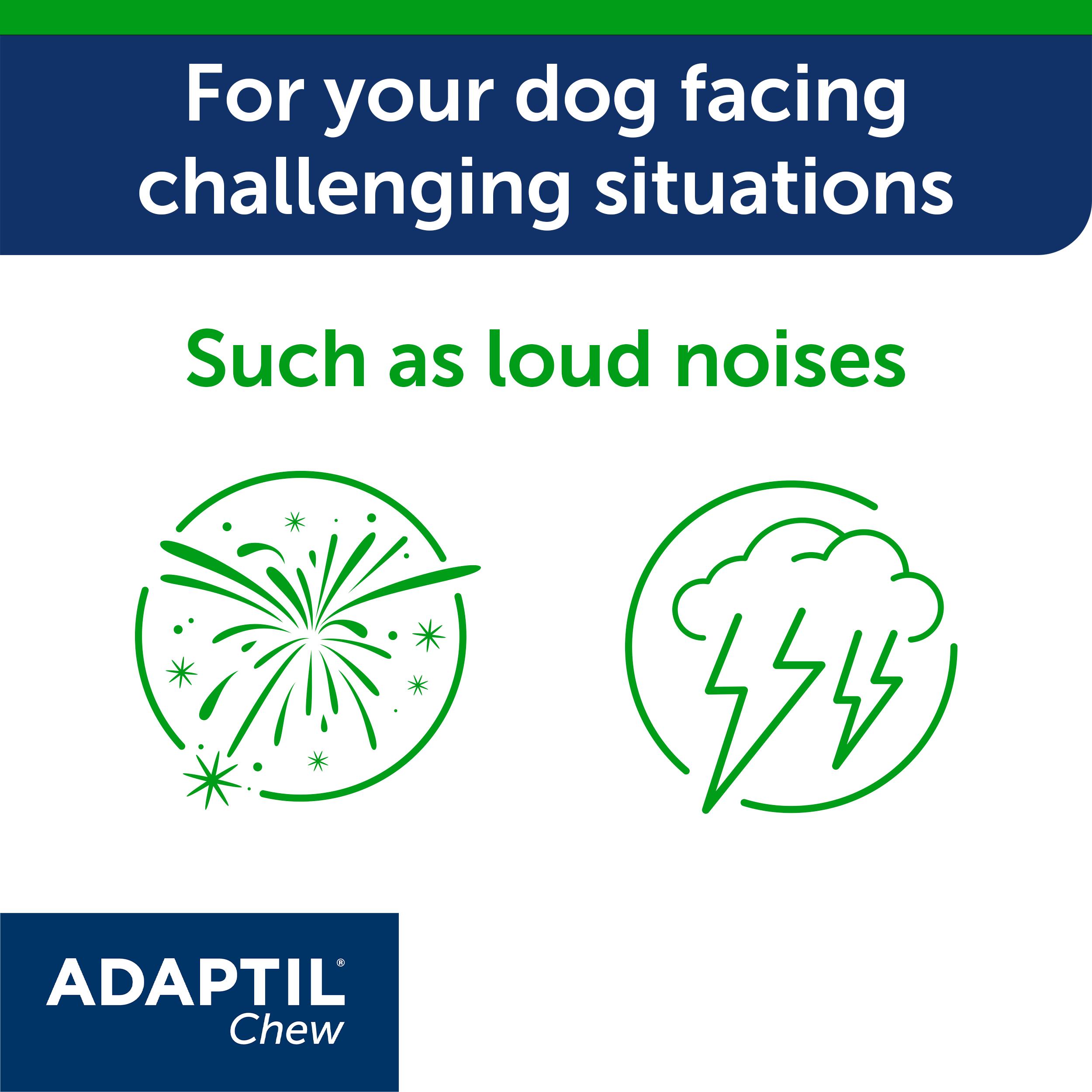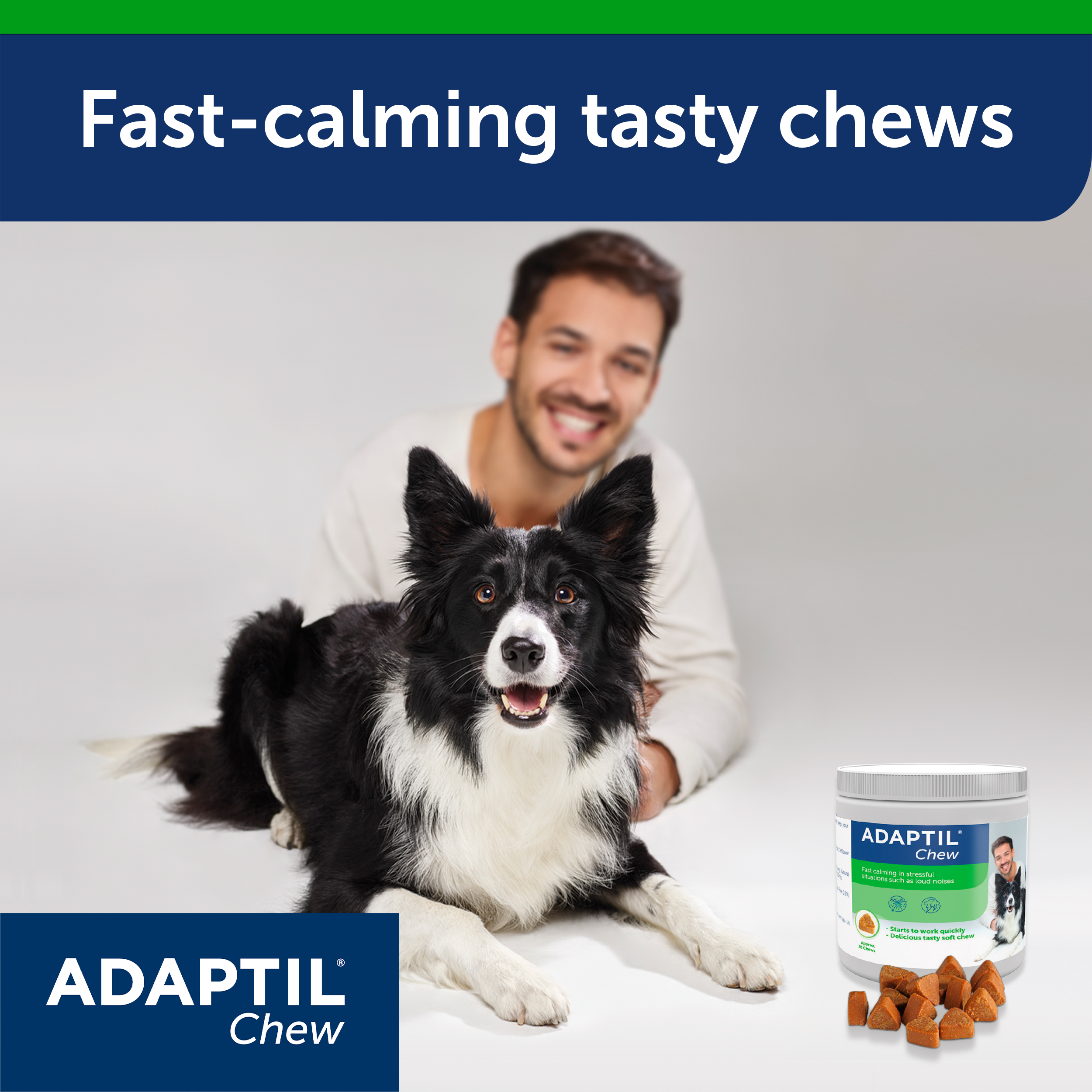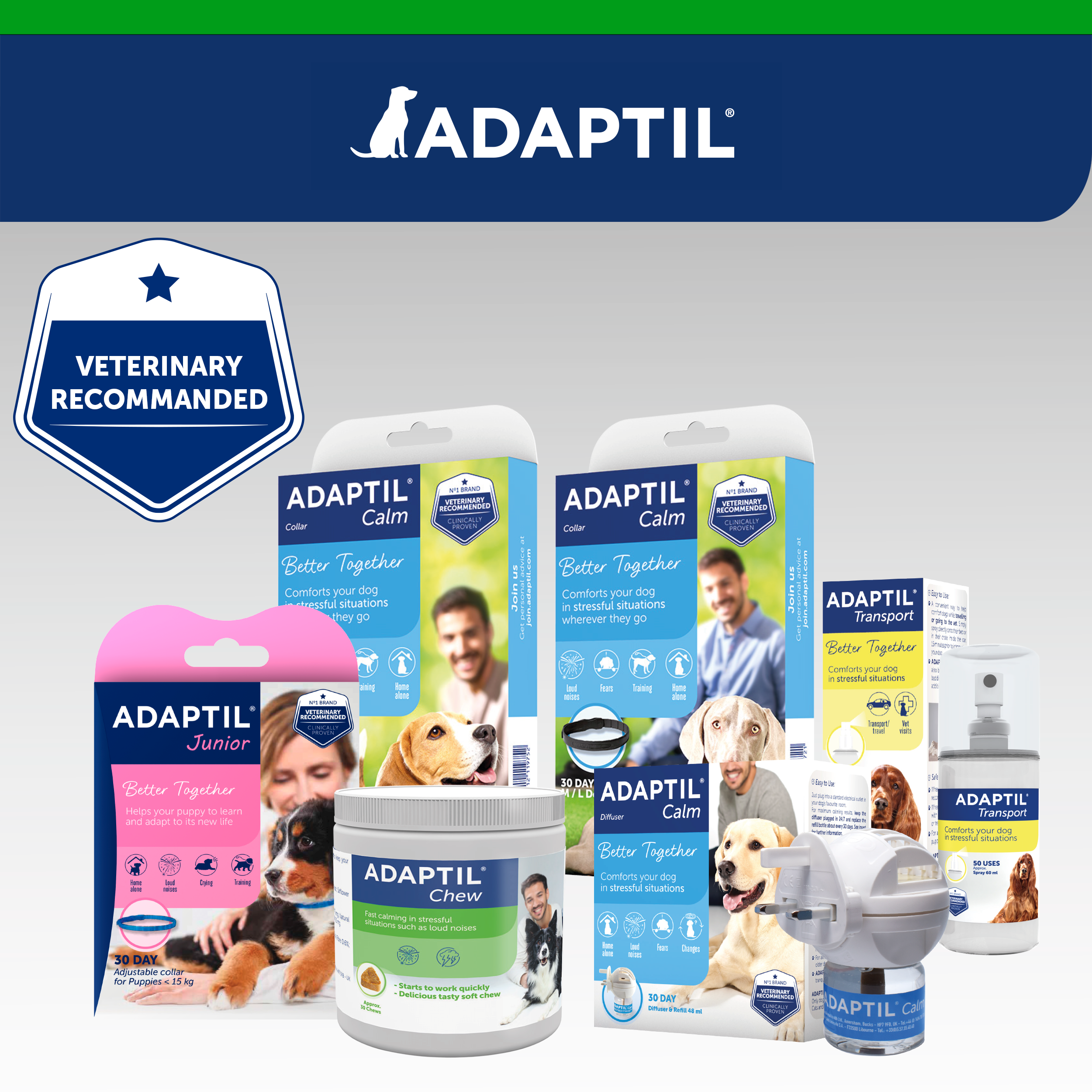 A fast calming tasty chew to help your dog when they are facing stressful situations. Composed of calming ingredients that start working in 30 minutes.
Perfect for: 
---
Loud noise fears

Trips to the vet or groomers
Travelling in the car
Any short term anxiety
Approx. 30 chews in a tub.
Recommended by veterinarians
Seen on TV
25 clinical studies published
20+ years of expertise
How to use ADAPTIL Chew
Give 30 mins before expected event
Give whole or break into pieces
Dog up to 15 kg:  ½ chew daily
Dog between 16-30 kg :  1 chew daily
Dog over 30 kg : 2 chews daily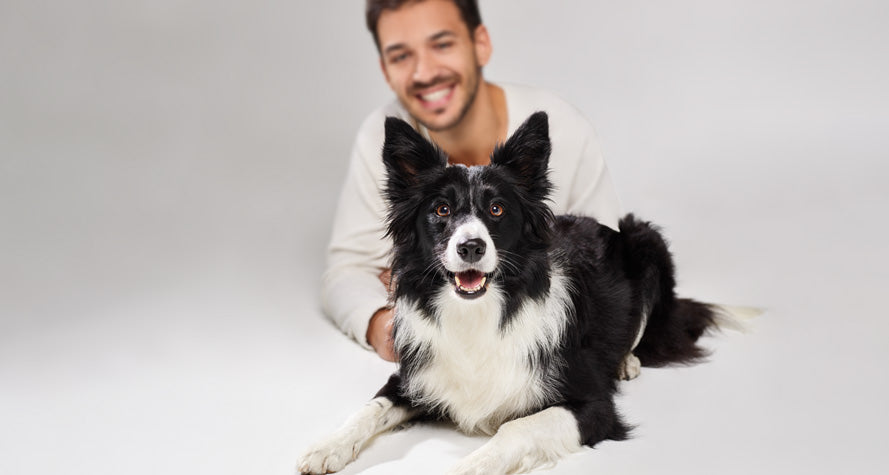 Soft tasty chews
Composed of calming ingredients
Non-addictive, non-drowsy
Can be used daily or as needed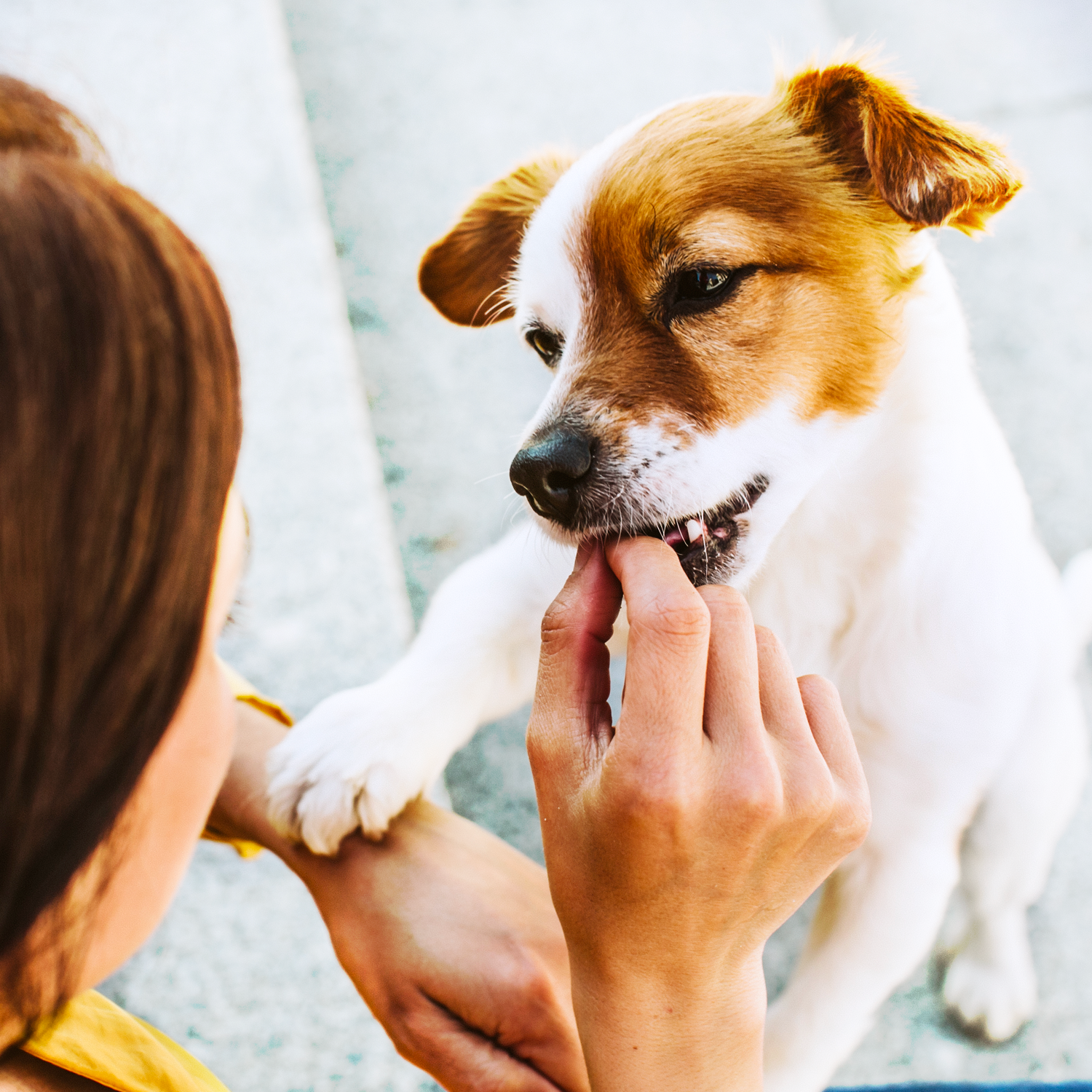 Adaptil Chews contain; Wheat flour, brewer's yeast, glycerine, rye flour, hydrolysed yeast, safflower oil, citrus pectin.
Calming ingredients: Thiamine, L-Tryptophan, Green Tea extract and Colostrum extracts
ADAPTIL Chew is a non-veterinary medicine. If your dog currently exhibiting signs of illness or taking any prescription medicines, please consult your veterinary surgeon before using the product.