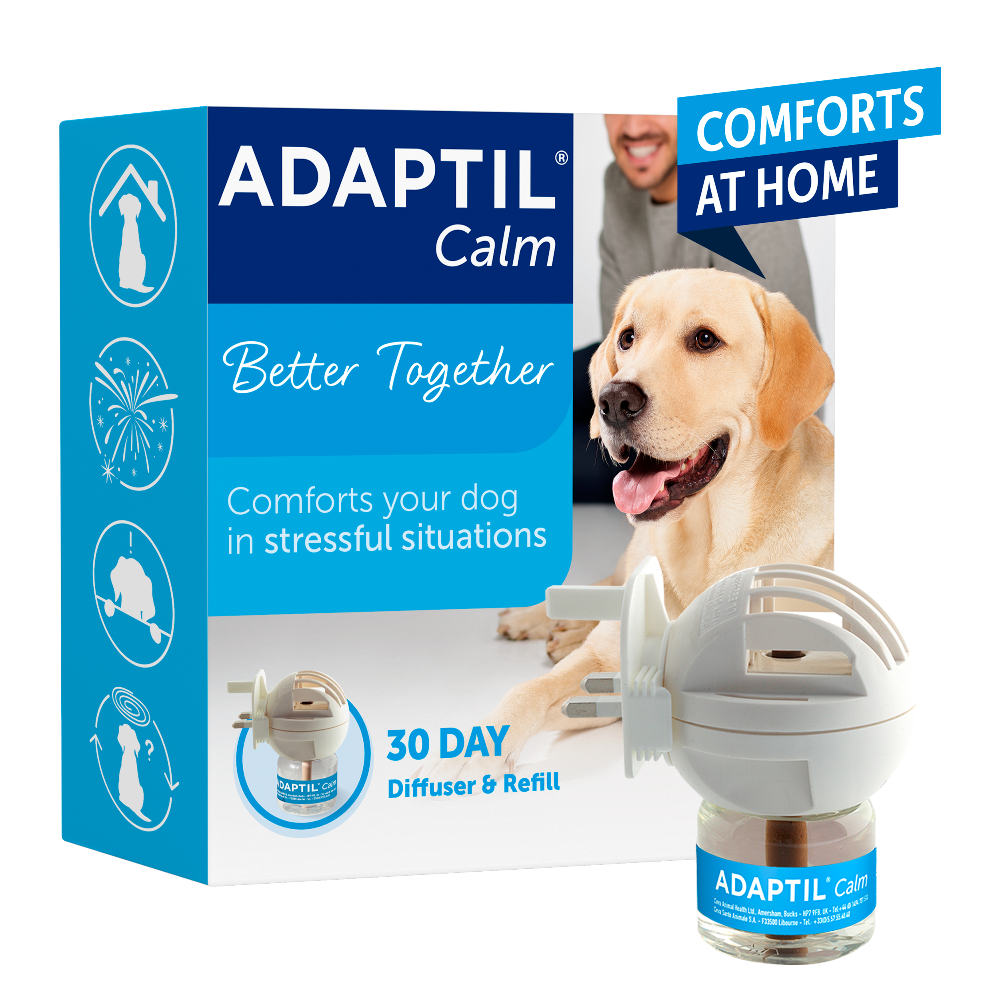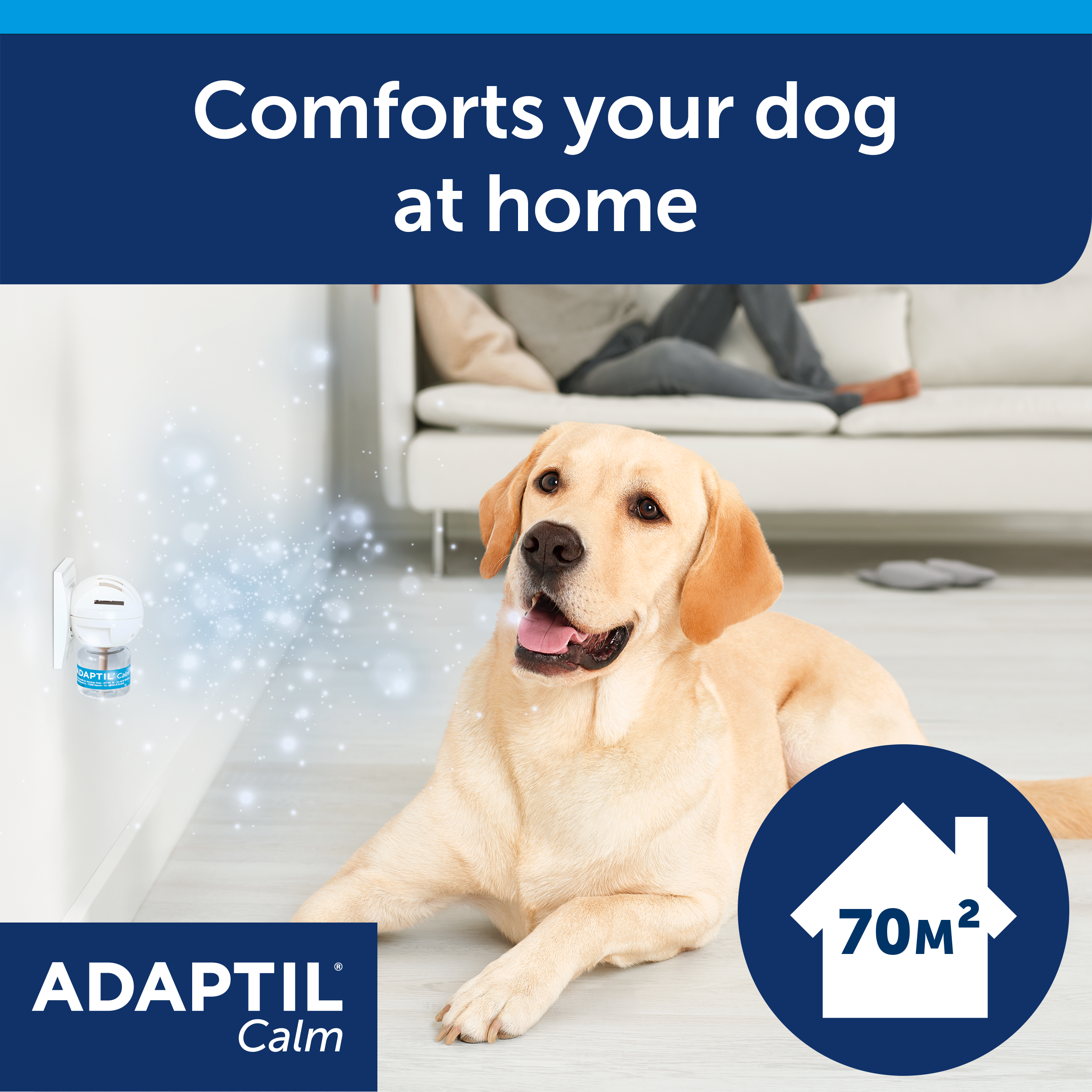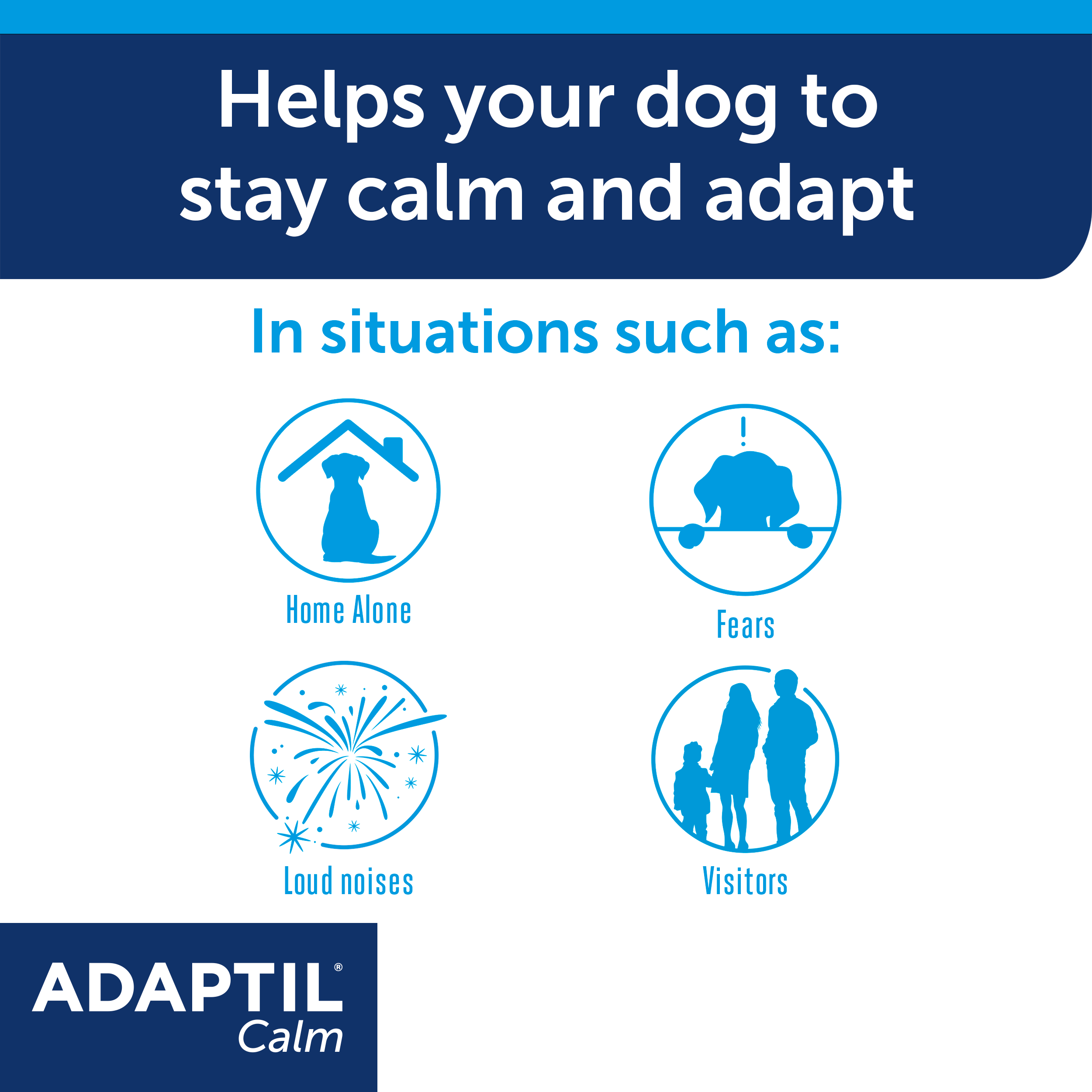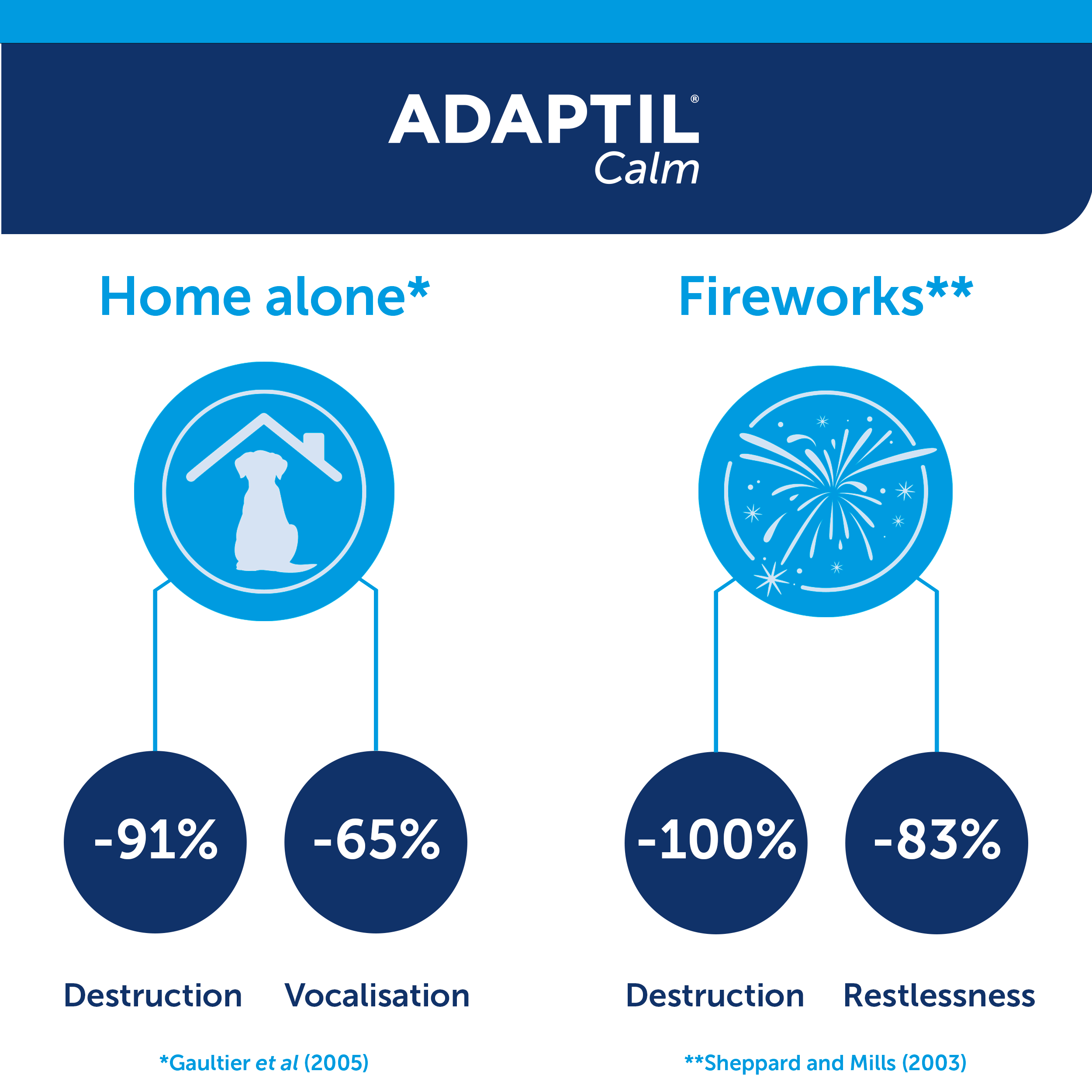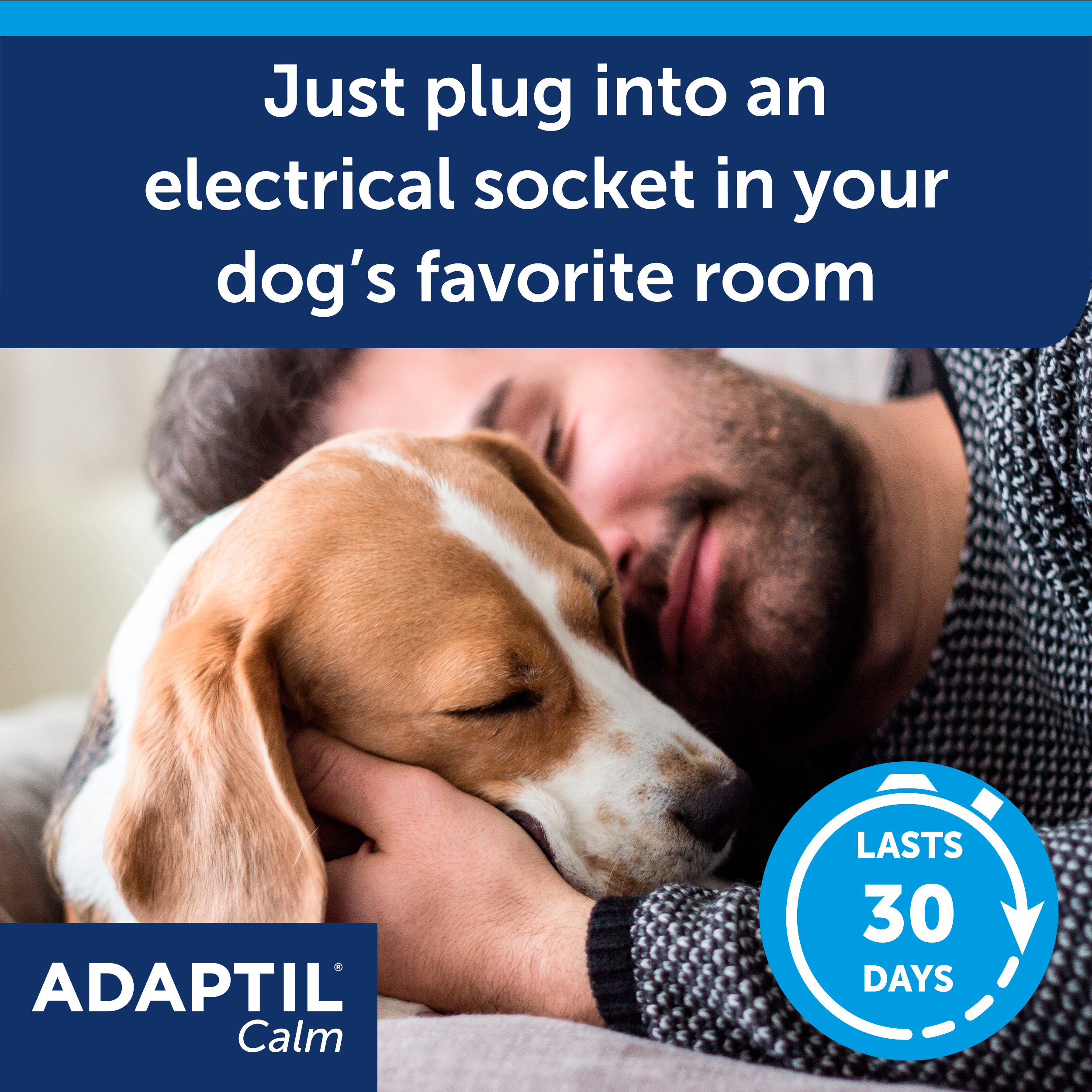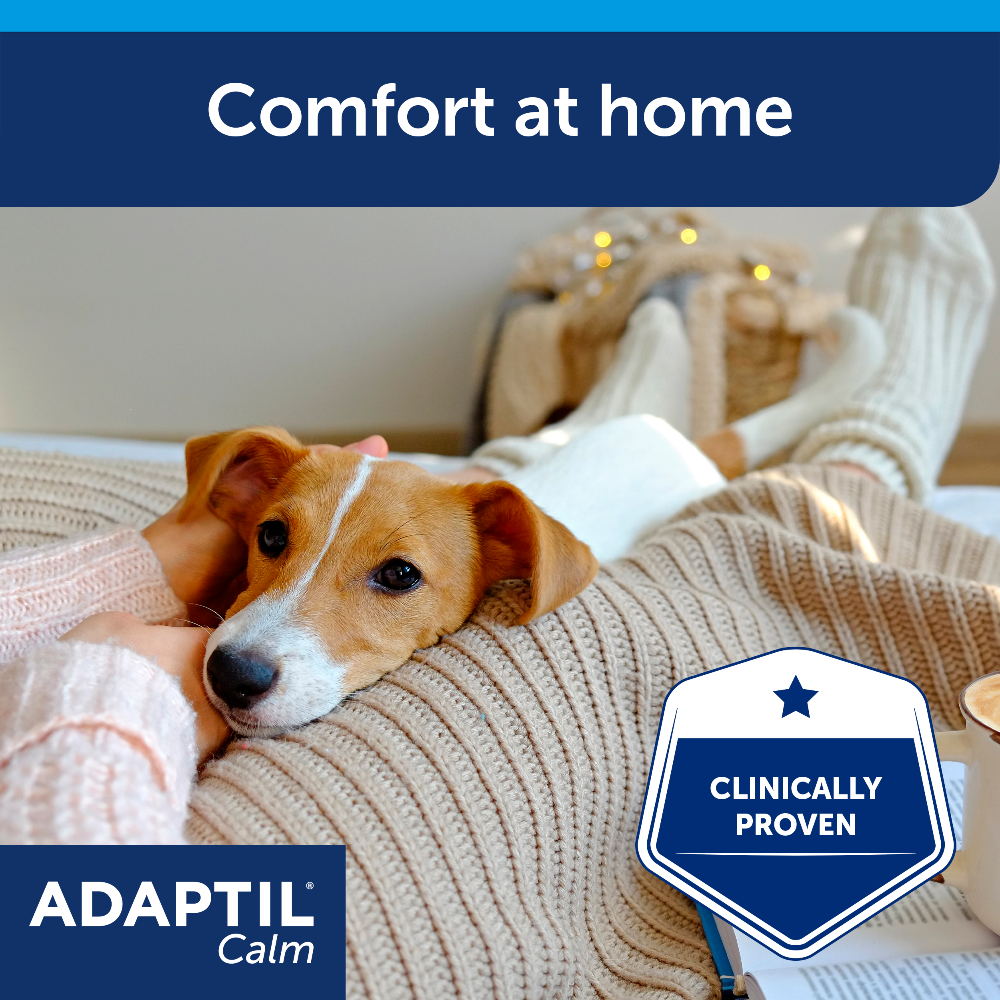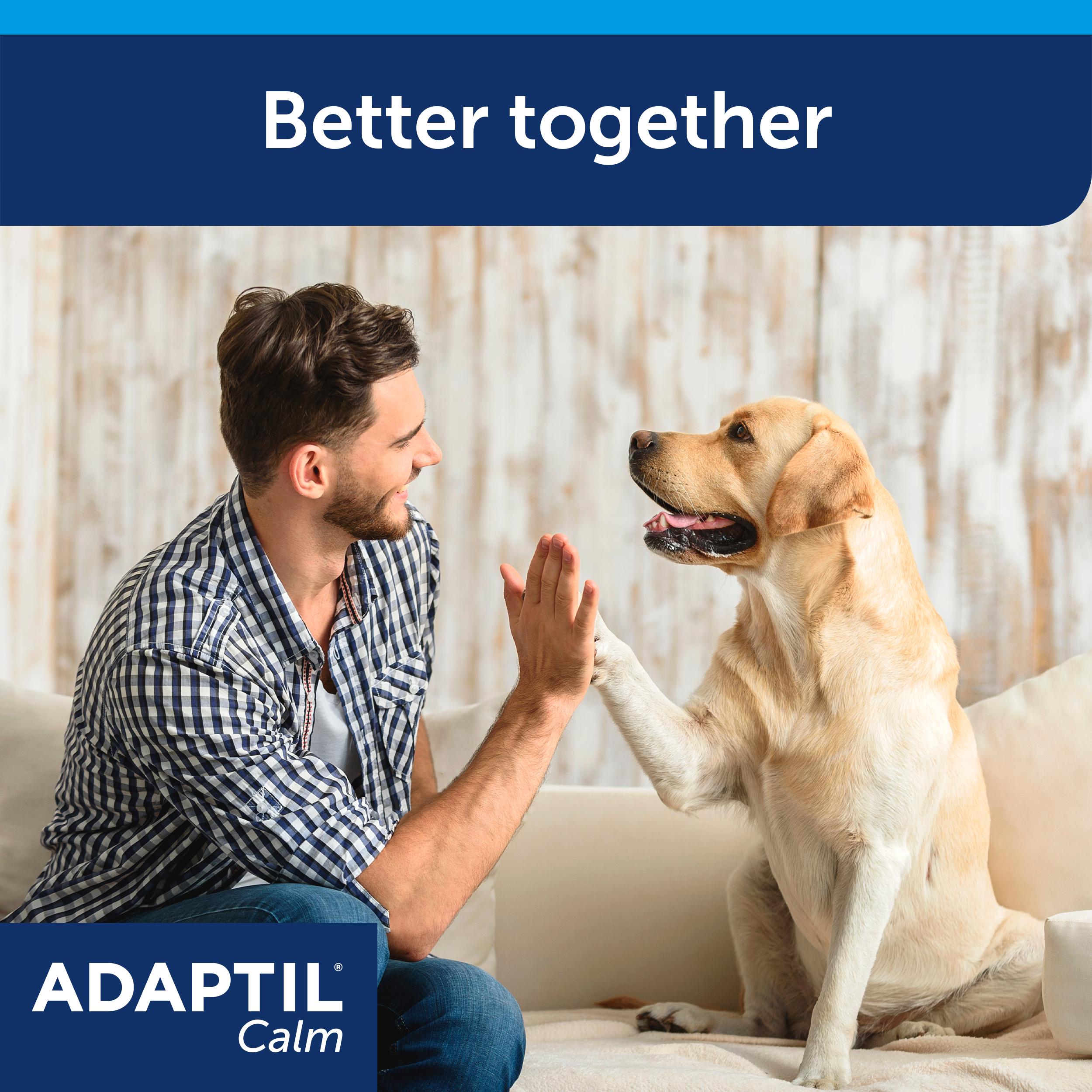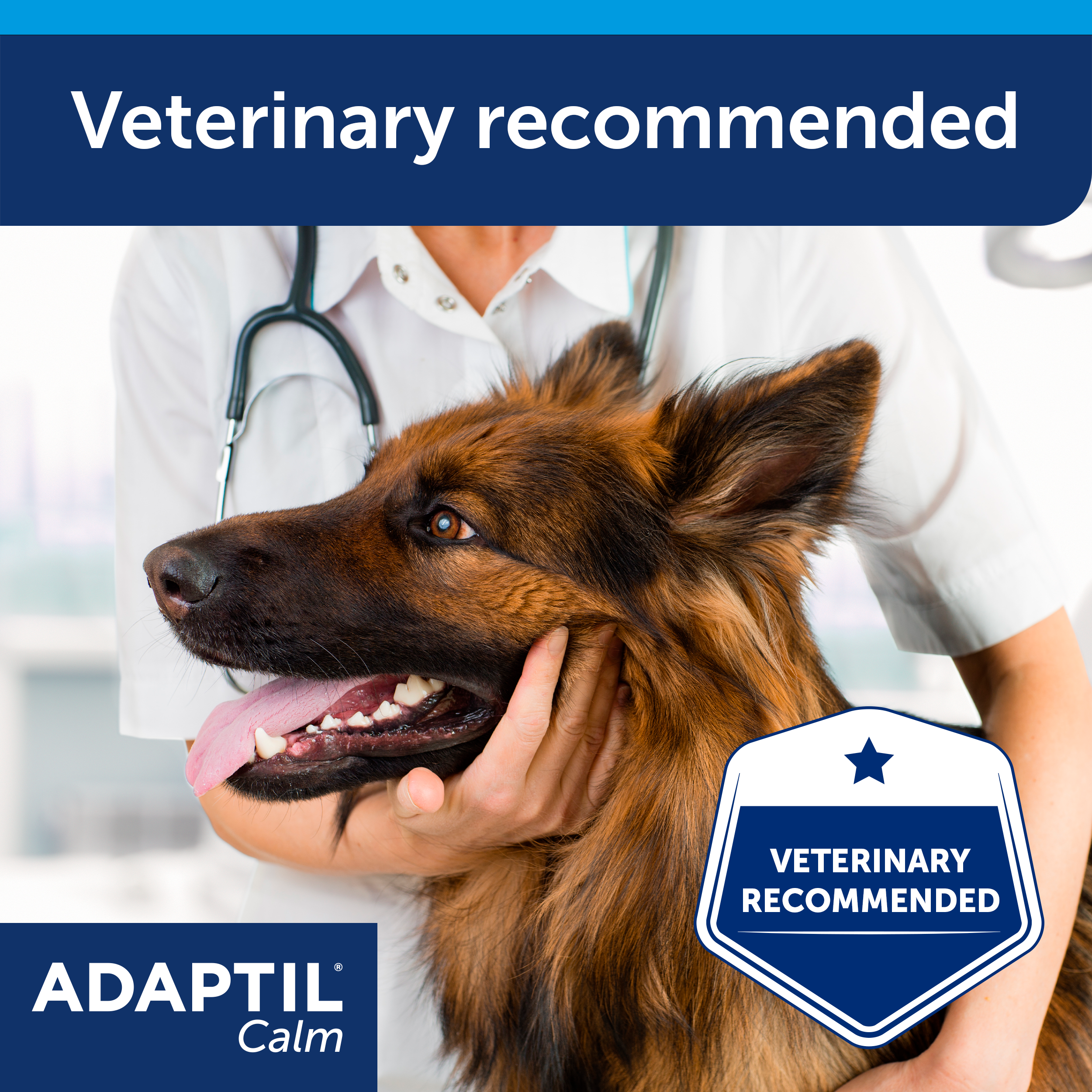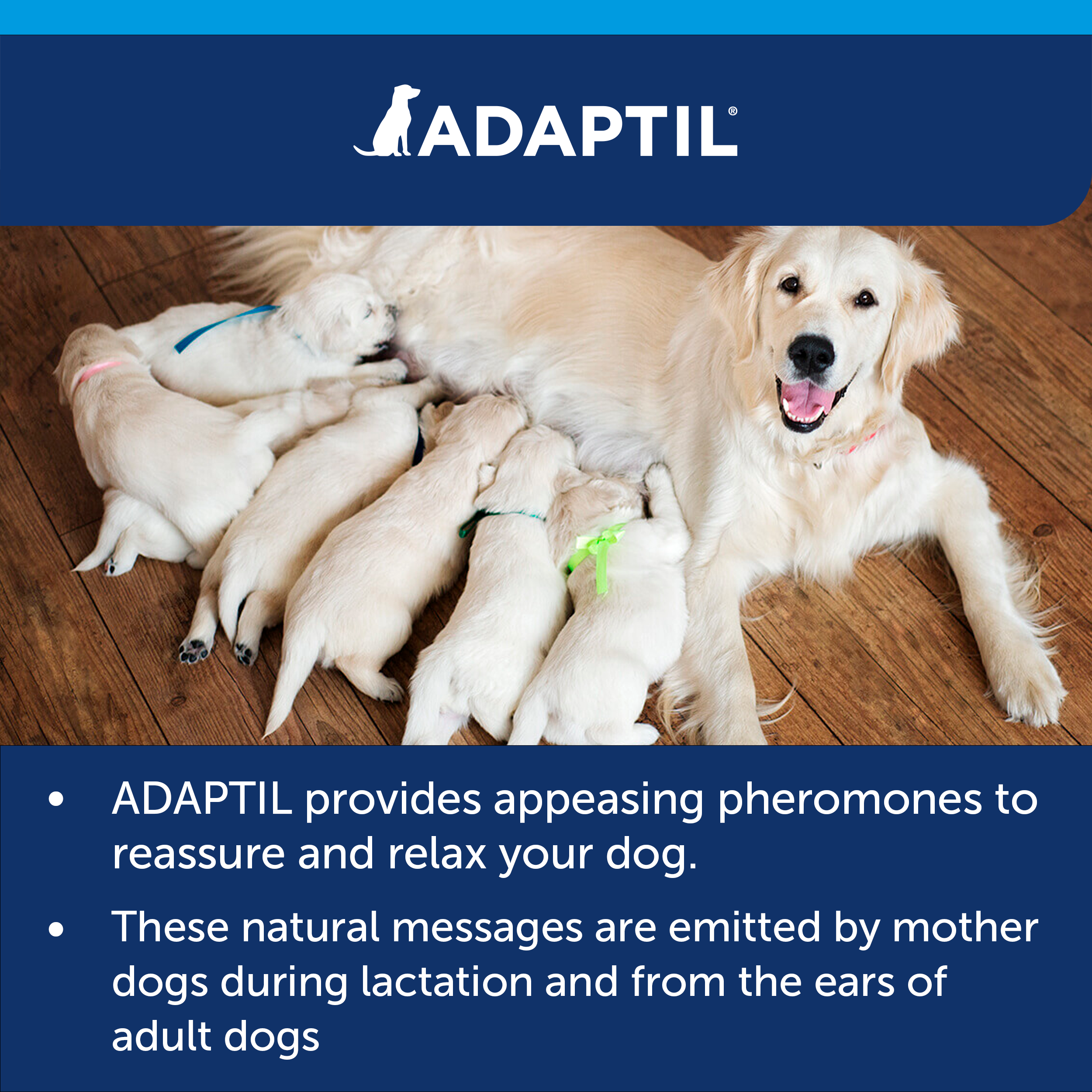 The ideal solution to help your dog stay calm and adapt at home.
Perfect for:
---
Staying home alone
Loud noises, e.g. fireworks
Fears
Reaction to changes, such as visitors
Up to 30 days of calm at home.
Recommended by veterinarians
Seen on TV
25 clinical studies published
20+ years of expertise
How to use ADAPTIL Calm ?
Ready to use: screw the vial into the diffuser and plug into an electrical socket.
Leave the diffuser on all the time for optimal diffusion.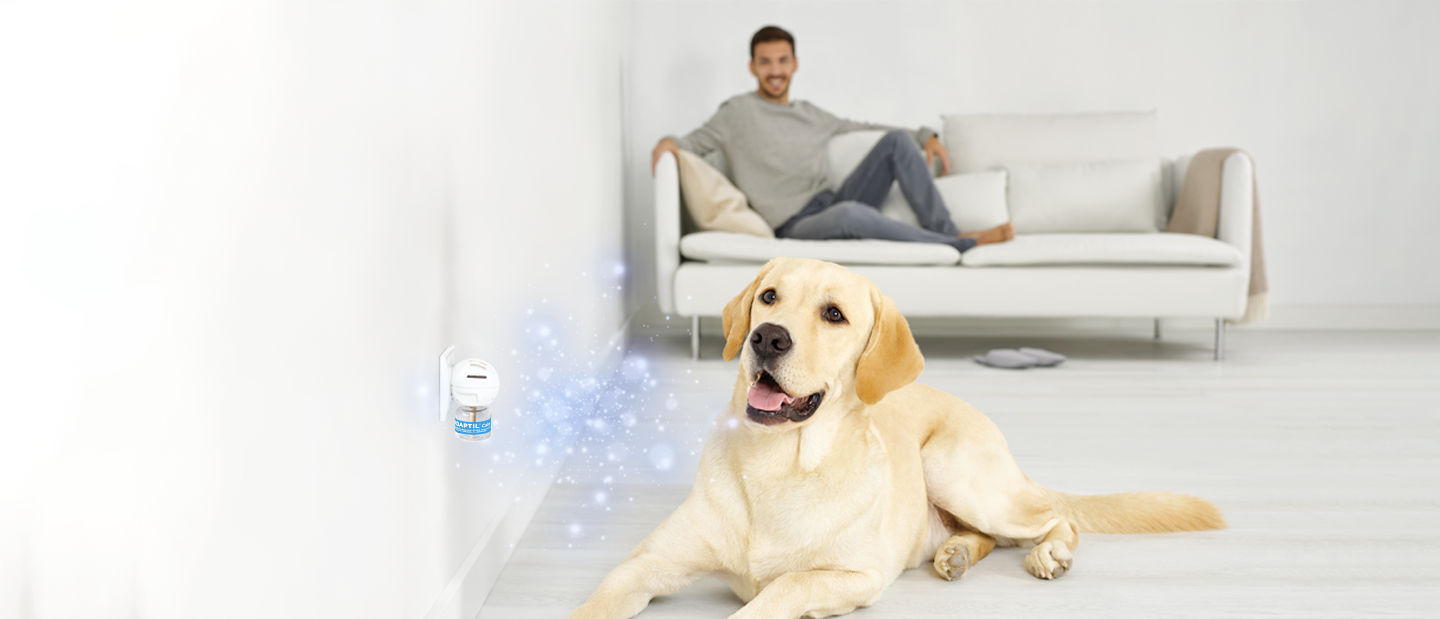 ADAPTIL Calm Diffuser covers an area of 70 m² (approx a 3 bed house)
ADAPTIL Calm refill lasts up to 30 days.
Avoid plugging in the diffuser under shelves, behind doors, curtains or furniture, as it will not work properly.
Ensure continuous comfort to your dog by using an ADAPTIL Calm Refill every month with your dog diffuser.
More information on how ADAPTIL Calm Diffuser works, and when to use anxiety plug ins for dogs.
This pet calming plug in is covered by the European Directive 2002/96/EC on Waste Electrical and Electronic Equipment (WEEE): WEE/HG0312WZ.
Testimonials for ADAPTIL Calm Diffuser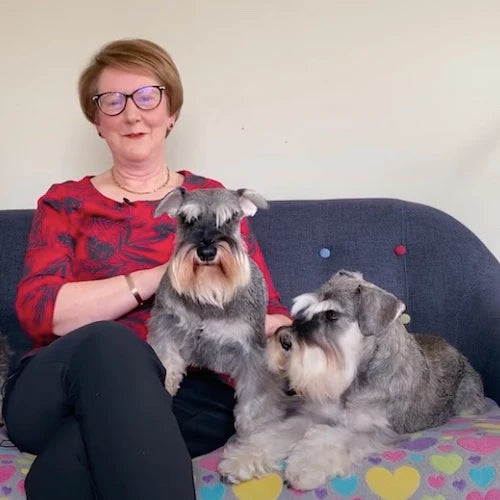 home alone
Vinny doesn't like being left home alone 7
Hi, I'm Gill and these are my three Miniature Schnauzers, Vinny, Bella and Poppy. Vinny wants to be with me all the times and is not happy when...
Read more
ADAPTIL Calm Diffuser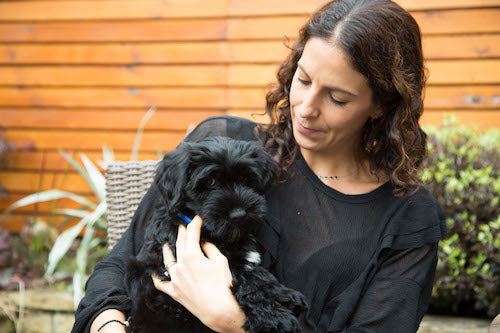 Adoption
puppy training
Suzanne wants to give Betty the best start in life
My name's Suzanne, and I live with my family and our 9 week old puppy: Betty.
The whole family fell in love with her instantly! We wanted to...
Read more
ADAPTIL Calm Diffuser