Dog and Human Relationships: Ways to Live Better Together
Written by Adaptil, published on April 18, 2023
The relationship between a dog and a human is similar to that between two humans. Although you may not speak the same language, when you welcome a dog into your home the commitment is just as important, and can lead to a long and enriching relationship.
The bond we have with our dogs has a long history and has developed through mutual trust, respect and love. This provides endless benefits for you both, including:
Companionship
Companionship will develop naturally over time as you and your dog build your relationship together.
This is high on the list of benefits for both humans and dogs! Having another presence in the home will ease loneliness, as it provides company either by talking, stroking, interacting or training; a dog in the home provides a purpose and someone to care for. From a dog's perspective, they are able to detect when their human is feeling low and their presence can make them feel they are not alone.
And it goes both ways - dogs thrive on their relationship with humans of all ages and walks of life; they can be amazing working dogs, rescue animals and assistance dogs and they thrive on the bond that is built between them and their human companion.
Health
Benefits
Medical benefits will automatically be gained with a good physical and mental fitness regime.
It's well documented that having a canine friend has huge medical benefits for humans, but this applies to dogs too.
Did you know, for example, that pet owners' risk factors for cardiovascular disease have been proven to be significantly than for non-owners? According to a surveyof 5741 participants attending a free, screening clinic at the Baker Medical Research Institute in Melbourne; blood pressure, plasma cholesterol and triglyceride values were all found to be lower in pet owners.[1]
Taking a dog for regular walks is a great way to get exercise into your daily routine. For humans, regular walking boosts cardiovascular and pulmonary (heart and lung) fitness; it reduces risk of heart disease and stroke. Obesity is a major health issue for dogs and walking is a good way to maintain a suitable bodyweight. Frequent walking can also keep joints functioning and helps regulate a dog's digestive system.
Caring for a dog can also help children grow up more active, may reduce risk of allergies, and can teach them important traits like compassion and empathy.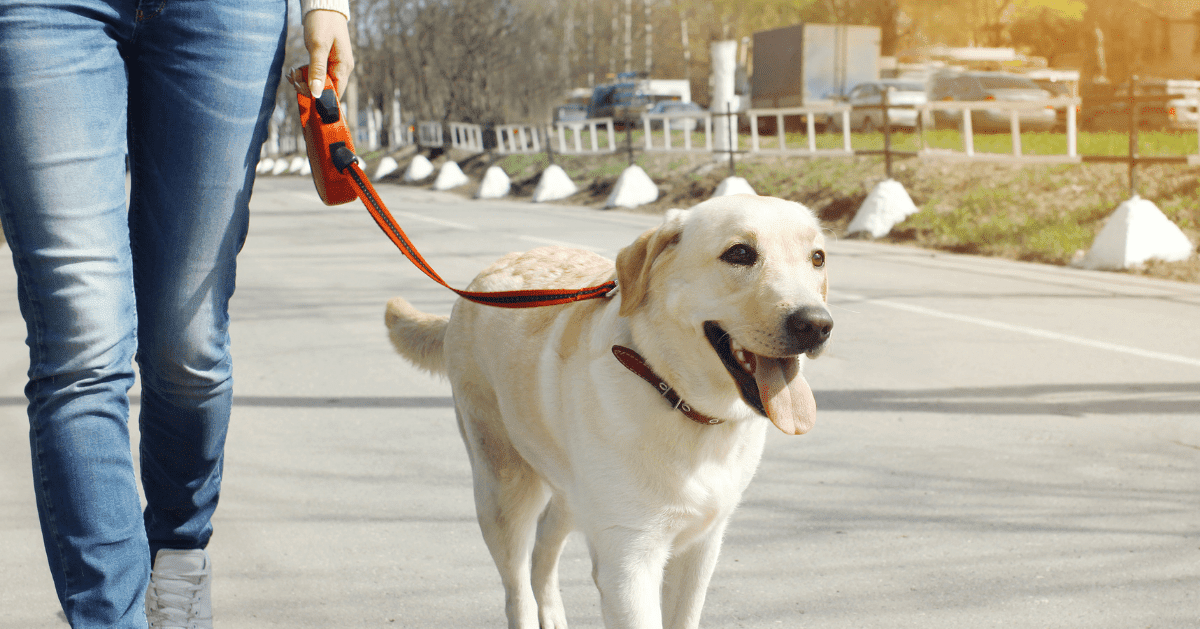 Reduced Stress, Anxiety and Depression
Look after your dog, and they will look after you.
Having a dog around the home can boost your mood, make you smile and ease depression and anxiety. There are many stories of how dogs help humans, but a simple regular routine of feeding, exercise and training your dog can do wonders for keeping your stress and anxiety at bay. A dog's company can combat loneliness, give a sense of purpose and can even give a person more confidence in other day-to-day activities.
But remember, dogs can also suffer from anxiety and stress; make sure you understand your dog's body language and you canspot signs that they are unhappy- are their ears angled backwards, do they have wide, staring eyes, or are they trembling or cowering? These are just a few of the things you need to look out for.
Social
benefits
Let your dog help expand your social circle!
We're not suggesting that you use a dog for the purpose of finding a human partner (!) although having a dog can lead to introductions that you may not expect. They are great icebreakers; dog owners frequently chat when their dogs are playing with each other, or you may get talking to a stranger while comparing dog treats in a petstore, or even swap tips with other dog owners at training classes.
Dogs also get to make doggie friends at the same time and will enjoy playing with their doggie mates while you are catching up on local gossip!
Research has also shown that having a relationship with a dog can improve a child's social skills. They can learn responsibility, help with stress management, self-esteem and improve their empathy skills if they live with a dog.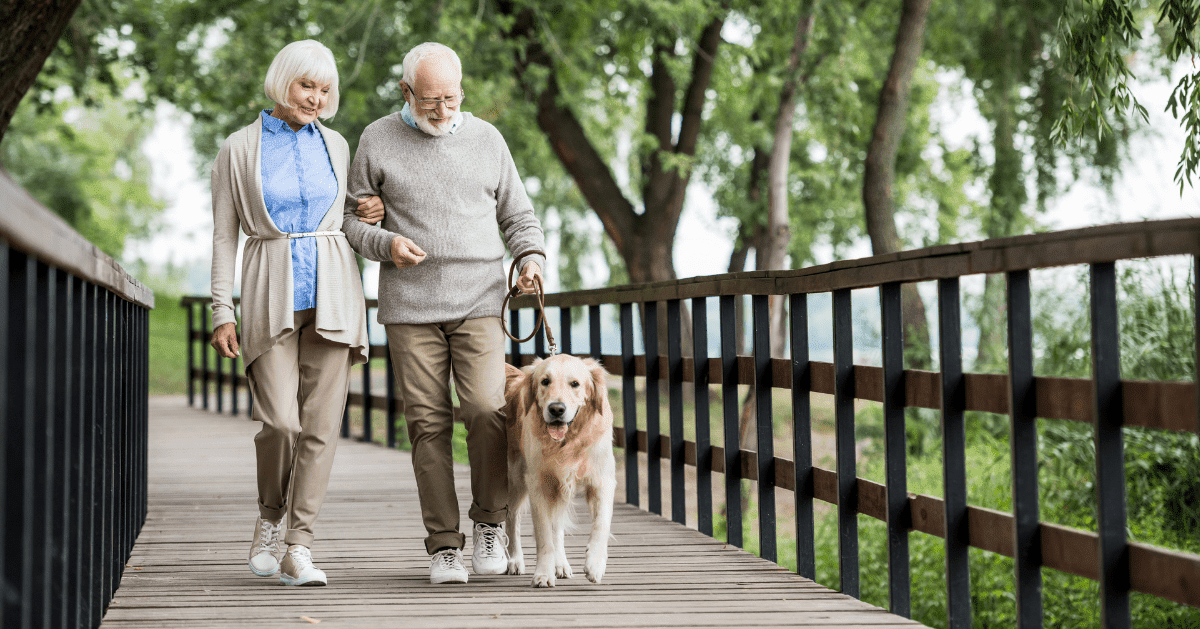 Mental wellbeing
Maintaining mental health is just as important as being physically healthy - for both humans and dogs.
Playing with a dog is not only fun but it helps us to feel calm and relaxed and is also mentally stimulating for your dog.
Scheduling in regular doggie playtime, using puzzles or activity feeders are excellent opportunities to spend time together and these activities will help to elevatelevels of serotonin and dopamine which are essential for a human's mental wellbeing.
According to MIND,being outside in the fresh air and in green spaces, alone or with a dog, can help mental well-being. It can:
improve your mood
reduce feelings of stress or anger
help you relax
improve your confidence and self-esteem
Also, resting together, stroking your dog, or regular eye contact are all important to boost those feelings of well-being. The simple act of looking into your dog's eyeswill result in oxytocin being released, a chemical released when we feel love - and your dog gets that same feeling too!
Using ADAPTIL in the home can also support your dog; helping them to feel reassured, calm and confident.
The development of dog and human relationships will grow strong over time. Having a dog as a companion enhances our lives, but any relationship needs to be nurtured to ensure it flourishes.
---
[1]Anderson WP, Reid, CM, & Jennings, G, 1992,' Pet ownership and risk factors for cardiovascular disease', The Medical Journal of Australia, vol. 157, no. 5, pp. 298-301.
Following our expert tips will help to ensure your bond with your dog goes from strength to strength.
Make sure to join our community for weekly advice from our dog behaviour experts as well as product offers and competitions. 

Related Posts
Legal notice The information collected is intended for Ceva Santé Animale and the group in order to manage your requests. This information can be shared with service providers in order to organize their management. In accordance with the General Data Protection Regulations, you have the right to access, rectify and limit the processing of your data. You can also, in certain cases, object to the processing, withdraw your consent and request the deletion and portability of your data. For any request in relation to your personal data, please visit this page.