How Dogs Help Us! 10 Dog and Human Relationship Stories
Written by Adaptil, published on April 18, 2023
Dogs are known as man's best friend for a reason. In our day-to-day domestic lives, they are our companions, our guards, our therapists and our confidantes. They don't judge us if we make mistakes, and they always welcome us with open paws and a wagging tail.
The interaction between the human and canine species goes backthousands of yearsand there are many stories worldwide about how this bond has gone from strength to strength.
The Canine and Human Interaction
Dogs seem to understand humans in ways that other animals do not. They understand our language - they might not be able to have a conversation with us - but they certainly understand commands, they can detect different tones of voice, and even when they gaze into our eyes, there's a mutual love and understanding.
Just as humans bond emotionally when they gaze into each other's eyes, aJapanese study in 2009 of 30 dog and owner pairs, found that dogs and owners who spent a lot of time gazing into each other's eyes experienced a rise in oxytocin levels.
There's also research being undertaken into whether dogs can switch on those 'puppy dog eyes' in order to trigger a sympathetic emotion from humans. Initial thoughts are that dogs may have worked out that they can manipulate us by acting cute and helpless which would again, show that they are very receptive to our body language.
10
Dog and Human Relationship Stories
We all probably have some personal stories to tell of the strength of the human-dog bond; dogs help us in so many ways, it would be impossible to relate them all, but these are some that have been gathered over the centuries:
Doggy Heroes
1.Angel the Golden Retriever
When an 11 year old boy, playing outside was charged by a cougar - he was saved by his 18 month old Golden Retriever who fought off the cougar so that the boy could get to safety. Although seriously injured by her fight, Angel thankfully made a full recovery and is now known as their Guardian Angel!
2.Kelsey the Golden Retriever
When Bob from Michigan fell in the snow and broke his neck, he fell unconscious. He was only found 20 hours later, because his best friend, Kelsey the Golden Retriever, did not stop barking and howling until he was heard by a neighbour and rescued.
3.Zoey the Chihuahua
When Zoey spotted that Booker, a 1 year old baby, was about to be struck by a rattlesnake, she attacked the snake to divert it from the baby. Although she took the bite, Zoe made a full recovery. Her act of bravery saved Booker - proving that hero dogs come in all sizes!
Dogs in service
Dogs in service are our unsung heroes. They support their handlers during good and tough times and help them with their daily tasks with bravery and without question.
4. Wally supporting his Marine owner
After a traumatic overseas stint, Marine Dan Lasko returned but missing a leg, and with post-traumatic stress disorder. Having Wally by his side day and night, Lasko said Wally taught me patience, he taught me loyalty, he taught me how to be myself again.
5. Diesel: Who sacrificed his own life following the Paris terror attacks
Diesel was posthumously honoured with the Dickin Medal after his efforts in hunting down the perpetrators in the Paris terrorist attacks. He was working with armed police when he received multiple gunshot wounds in November 2015. He passed away as a result and was nominated by the French nation. The PDSA Dickin Medal is the highest honour awarded to serving animals globally.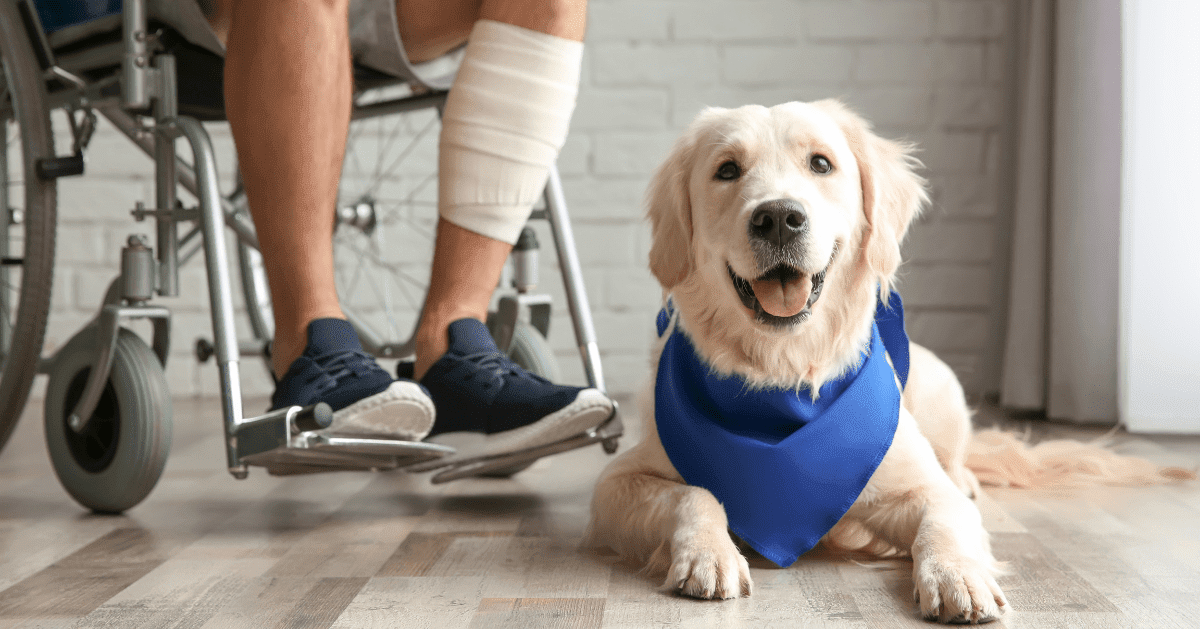 Dogs In Life and In Passing
There are many stories of dogs who continue to guard their owners, even after their passing.
6. Capit√°n, a loyal German Shepherdin Argentina, left his family home after his owner passed and was found guarding his grave. He spent 12 years at the graveside until he himself passed aged 15.
7. Tommy, a 13-year-old German Shepherd mix, won Italians' hearts when he began to attend the same church services that his mistress, Maria Lochi, had attended. After she died in November 2012, Tommy went to church when he heard the church bells ringing. He became a regular, attending every mass, baptism, wedding and funeral, whether it rained or shined. He himself passed away only a few months after his mistress, reportedly of a broken heart.
8. Bobby, a Skye Terrier,refused to leave his master's graveside. John Gray joined the Edinburgh Police Force as a night watchman and took his loyal partner and friend, Bobby, with him on watch every night through Edinburgh's cobbled streets. John died of tuberculosis in 1858 and Bobby sat by his graveside until his own passing. He has gone down in history as 'Greyfriars Bobby' and his headstone reads Greyfriars Bobby died 14th January 1872 aged 16 years Let his loyalty and devotion be a lesson to us all.
Dogs with Grit and Determination
Even if dogs get separated from their family, there are many stories of their grit and determination that bring them back together again - and many films have been made on this topic, such as 'A Dog's Journey'and 'Homeward Bound: An Incredible Journey'. Let's look at some real-life stories:
9. Bobbie the Scotch Collie/English Shepherd mix. In August 1923, the Brazier family were visiting relatives in Wolcott, Indiana when their 2 year old dog, Bobbie, was attacked by three other dogs and ran away. After an exhaustive search, the heartbroken family had to return home to Oregon, without Bobbie, never expecting to see him again. However, 6 months later, Bobbie turned up at his home in Oregon, dirty and scrawny, with his toenails worn down from the 4000 km walk - just to get back to his owners - even during the coldest part of winter.
10. Bucky the Black Labradorwalked over 500 miles (and probably would have walked 500 more) after he had been temporarily rehomed. Buck missed his home so much so he set off from Virginia and arrived back in South Carolina a few weeks later.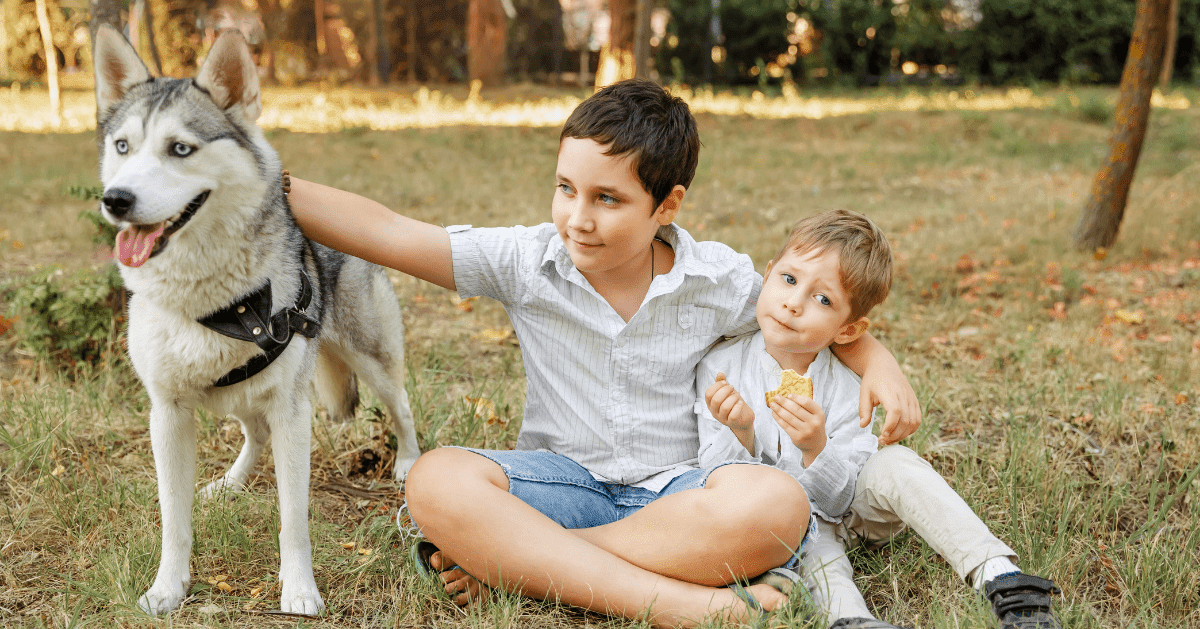 Dogs Transform People's Lives
Over the centuries, the human/dog relationship has evolved in a way that could never have been imagined when their association started over 10,000 years ago. Dogs have now been trained to rescue people from desperate situations such as collapsed buildings and snow avalanches; they can sniff out drugs or explosives; they herd sheep and other animals to safety. They also bring day-to-day support to people who have impairments, such as deafness, blindness or loss of limbs.
Recognising the importance of this relationship, there are many Associations around the world, that support and protect our canine species:
For example:
Dogs help us in so many ways. It is our responsibility to ensure that whatever role they play, we look after them, respect their needs and write our own Dog and Human Relationship story.
Following our expert tips will help to ensure your bond with your dog goes from strength to strength.
Make sure to join our community for weekly advice from our dog behaviour experts as well as product offers and competitions. 

Related Posts
Legal notice The information collected is intended for Ceva Santé Animale and the group in order to manage your requests. This information can be shared with service providers in order to organize their management. In accordance with the General Data Protection Regulations, you have the right to access, rectify and limit the processing of your data. You can also, in certain cases, object to the processing, withdraw your consent and request the deletion and portability of your data. For any request in relation to your personal data, please visit this page.