Which Dog Breeds are the Most Friendly? 16 Friendly Breeds!
Written by Adaptil, published on April 18, 2023
Dogs are naturally social animals, and although all dogs descend from wolves, they have evolved over hundreds of thousands of years to give us humans around 340 different breeds from which to choose our best friend. But don't forget there are cross-breeds too, which gives us an even wider choice!
When you are deciding which dog breed to choose, you also have to consider their traits, and what each particular breed of dog was bred and trained for. For example, some dogs were bred to hunt (like larger Terriers) or to herd (like Border Collies); and although German Shepherds were originally bred to herd, they are also known for their intelligence, courage and loyalty, and are frequently trained to assist as service or police dogs.

So which dog breeds are the most friendly?
All dogs are unique and, like humans, each has their own personality which can be developed through socialisation and training from a very early age.
Training and socialisation is of paramount importance for young pups, and using ADAPTIL can help support your puppy when they are learning and experiencing new things in this big, new world.
Some dog breeds are more well known for their love of humans, some are known to be friendly with other dogs and some dogs can be a little more aloof and independent, in general, the following dog breeds are amongst some of the dogs known for their social, friendly demeanour, making them great companions.
Corgi: well known for having British royal companions, they are fun-loving and love spending time with humans.
Poodle: a very smart breed, loves being trained and is very outgoing and friendly.
Labrador Retriever: they love to please their humans, and make great companions, particularly for less able-bodied people.
Boxer: very protective and patient, and excellent with children. They love human affection and just being with people.
Irish Setter: a fun loving dog with lots of energy and a playful personality. A favourite with families.
Staffordshire Bull Terrier: an affectionate dog, often known as The Children's Nursemaid.
Golden Retriever: these are kind and even-tempered dogs and, like the Labrador Retriever, often chosen to be assistance dogs.
Cavalier King Charles Spaniel: well known as companions, they like lots of attention and company from their humans.
Whippet: although they are known to like chasing, they are gentle and affectionate and love human company.
Springer spaniel: energetic and bouncy (as their name suggests) and love human company.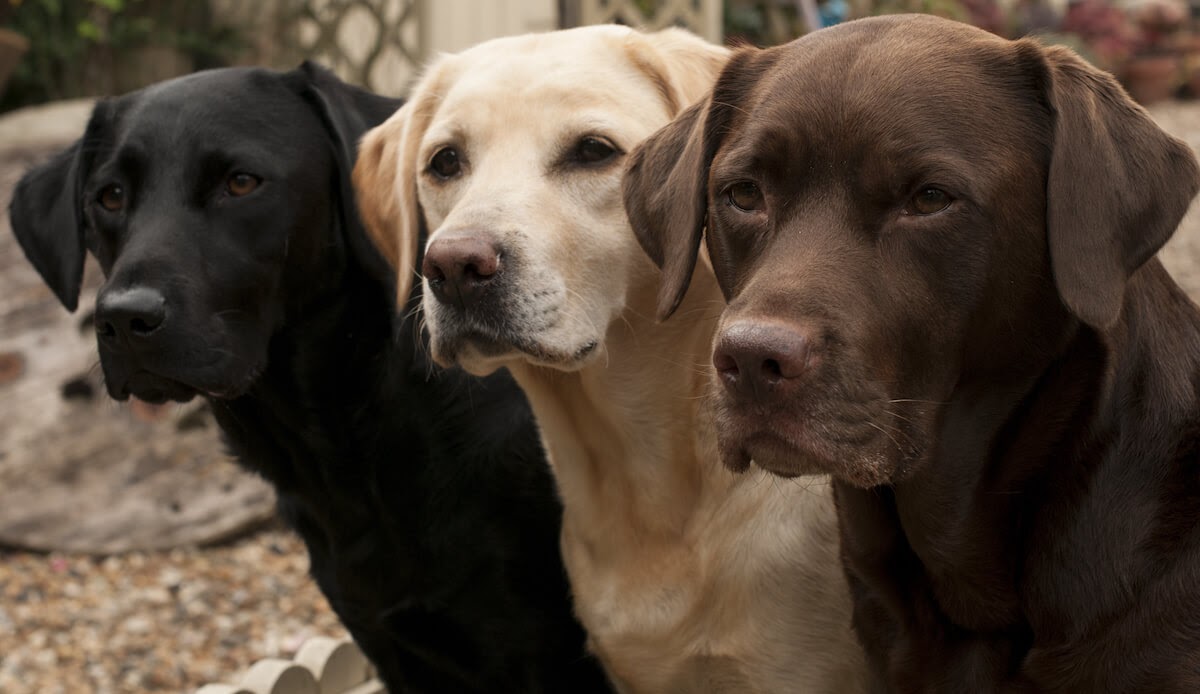 This list is not, of course, exhaustive and there are many other breeds of dogs that will happily fit into a friendly family environment. As well as what dog breed is most appropriate for allergy sufferers. Cross-breed dogs are becoming ever more popular as they are bred for their temperament, lots of which come from the Poodle - with some fascinating names!
Morkie: a mix between a Maltese and Yorkshire Terrier. An easy-going dog that thrives on lots of attention.
Chug: part Chihuahua and part Pug. Friendly, happy-go-lucky and they love lots of fuss.
Cockapoo: a blend of Cocker Spaniel and Poodle makes this dog fun loving, intelligent and hypoallergenic!
Goldendoodle: a combination of Golden Retriever and Poodle makes this breed a great big bundle of fun.
Schnoodle: half Schnauzer and half Poodle makes this breed of dog great fun, that loves lots of play time
Yorkipoo: another mix with a Poodle is the Yorkshire Terrier, producing a small, friendly and loyal companion.

Other Considerations
Of course, as well as temperament, there are other considerations which should also be taken into account when choosing a new dog for you and your family:
What size of dog can you easily manage in your home? If you live in a small apartment, it may not be wise to go for a large breed.
How much exercise will they need? Most dogs need two good walks every day - can you fit this in?
Can you afford to look after them? Food and resources can sometimes be costly, and they will need regular visits to the vet to ensure they keep in tip top condition.
As well as bringing a lot of love to the family, a dog can also bring a lot of extra work! Long haired breeds particularly need their coat maintained and non-shedding breeds will need regular clipping. Are you prepared to clean up after them when they toilet?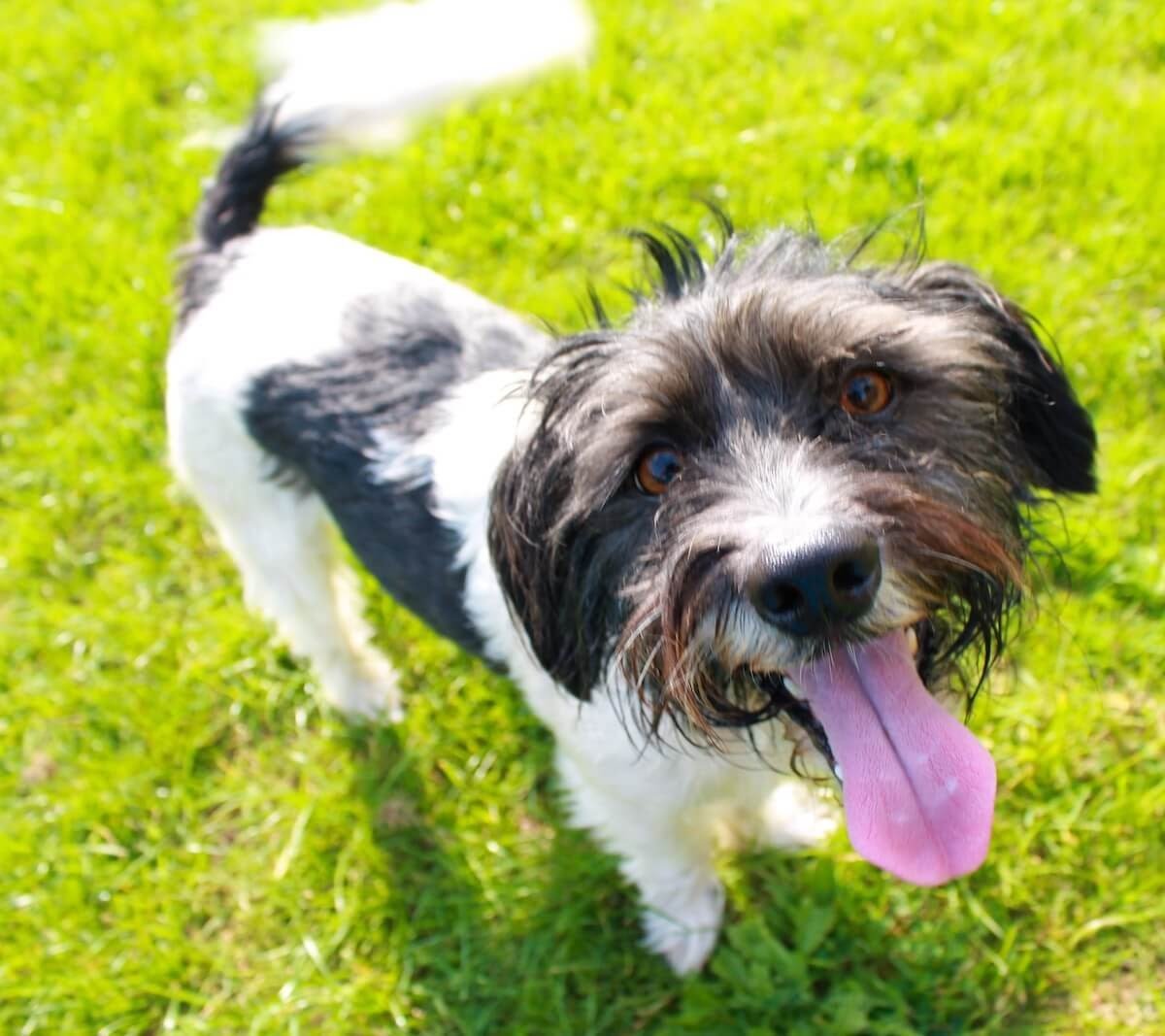 It's important to research the breed of dog you are considering. It is a big commitment to bring a new dog into your home and those lovely doleful puppy eyes can sometimes sway you into a decision that you may not be able to cope with when your pooch grows into a large dog that may not fit your lifestyle.
Following our expert tips will help to ensure your bond with your dog goes from strength to strength.
Make sure to join our community for weekly advice from our dog behaviour experts as well as product offers and competitions. 

Related Posts
Legal notice The information collected is intended for Ceva Santé Animale and the group in order to manage your requests. This information can be shared with service providers in order to organize their management. In accordance with the General Data Protection Regulations, you have the right to access, rectify and limit the processing of your data. You can also, in certain cases, object to the processing, withdraw your consent and request the deletion and portability of your data. For any request in relation to your personal data, please visit this page.