Tips And Advice For Labradoodle Parents This Summer
Written by ADAPTIL Expert, published on July 20, 2023
As the temperature starts to rise and summer approaches, it's important for Labradoodle parents to take some extra precautions to keep their furry friends safe and happy. Whether you're planning on spending your days outdoors, or just trying to keep cool inside, here are some Labradoodle care tips to get you and your pooch through summer.
Labradoodle Summer Cut
Regular grooming is important for Labradoodles all year round, but it's especially important during the summer months when dogs are at risk of overheating.
Exactly how often you should give your Labradoodle a summer cut depends on the length and type of coat your dog has, however. After all, Labradoodles' coats can come in an array of types depending on whether they're closer to a Labrador or a Poodle!
The best idea is to speak to your groomer for advice on your Labradoodle's summer cut. Generally speaking, for summer dog care you should brush your Labradoodle one to two times a week. This helps to remove any dead hairs and helps to keep their summer coat light and knot-free. When it comes to giving your Labradoodle a haircut for summer, they usually need their coat clipping every two to three months to keep it manageable.
Remember also not to cut your dog's hair too short as this could put them at risk of sunburn.  You should also consider sunscreen for your dog, especially on their nose and paws.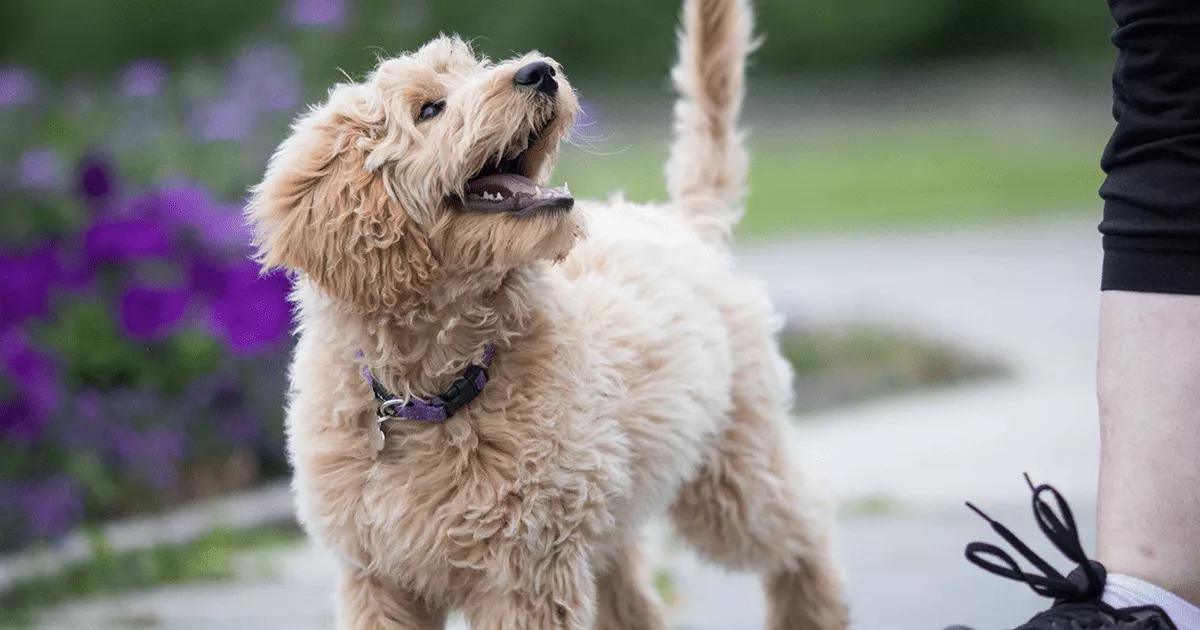 Ear Care For Dogs In Summer
Labradoodles occasionally suffer from skin and ear issues, so it's key not to overlook this during summer.
Training your pup to get used to their ears being held up is a great step for regularly checking your dog for signs of a problem, such as redness or smell. If you do notice any concerns with your labradoodle's ears, you should have this looked at by a vet immediately. They will ensure your dog is receiving the care they need.
ADAPTIL and ADAPTIL Junior are great tools that can aid with training, helping your pup to keep calm whenever learning new skills.
Regular Exercise
Exercising dogs in summer can be challenging due to the excessive heat, but it's also a hugely important part of your dog's day. Fortunately, there are a few Labradoodle tips you can follow to ensure they're getting the exercise they need:
Avoid walks in the middle of the day when the temperature is at its highest

Ensure you bring plenty of water to keep your Labradoodle hydrated

Go for walks near lakes or rivers where there are plenty of opportunities to cool down with a quick dip

Be wary of the pavement becoming hot under your Labradoodle's paws

Put a paddling pool in your garden – and don't forget to provide shade!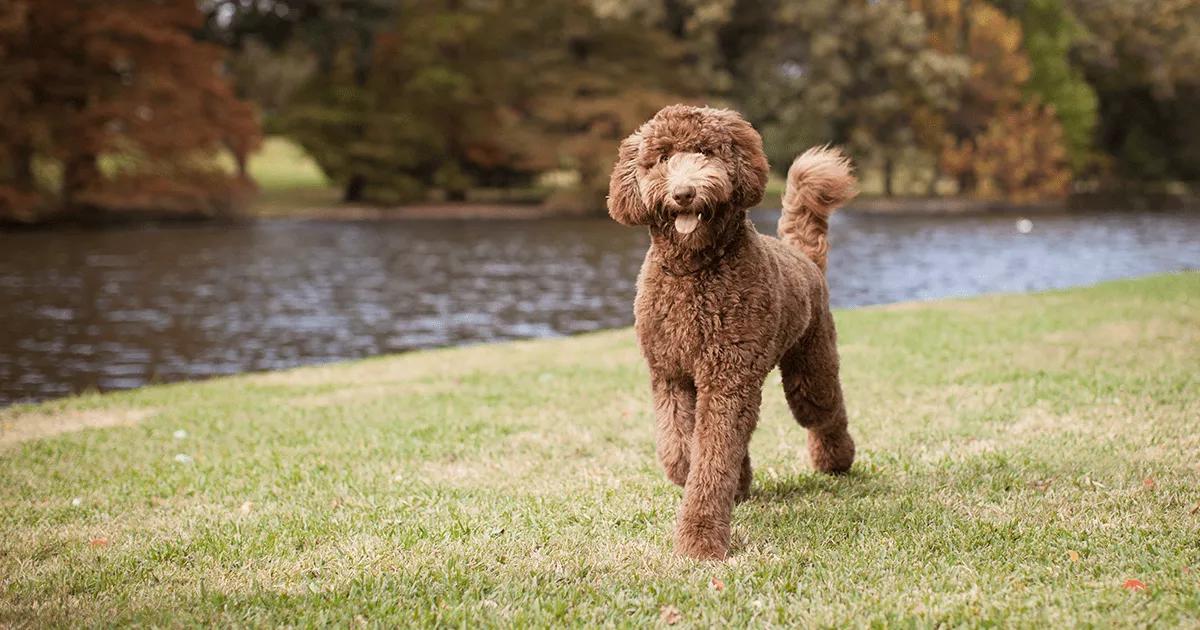 Stimulation
Both Labradors and Poodles are known for their intelligence, so it should be no surprise that Labradoodles enjoy mental stimulation and are always eager to learn. On top of regular exercise, playing fetch or teaching new tricks in a cool, air-conditioned room are great ways to bond with your dog in summer. In fact, with Labradoodles being such fun companions, is it any wonder so many celebrities have or have had them? Famous people with Labradoodles include Jennifer Aniston, Tiger Woods, Joe Biden, Christie Brinkley, David Baldacci, and Henry Winkler.
Are you interested in more tips for bonding with your dog? We have a whole blog post dedicated to the subject that you can find here!
If you're looking for more Labradoodle care tips, or want to learn more about how to care for your dog in summer, get in touch. We'd love to hear more about your dog's experiences and share our summer dog care advice. You can also stay informed with our latest informational guides, Q&As and tips by signing up to our newsletter.
Following our expert tips will help to ensure your bond with your dog goes from strength to strength.
Make sure to join our community for weekly advice from our dog behaviour experts as well as product offers and competitions. 

Related Posts
Legal notice The information collected is intended for Ceva Santé Animale and the group in order to manage your requests. This information can be shared with service providers in order to organize their management. In accordance with the General Data Protection Regulations, you have the right to access, rectify and limit the processing of your data. You can also, in certain cases, object to the processing, withdraw your consent and request the deletion and portability of your data. For any request in relation to your personal data, please visit this page.