The Benefits Of Using A Calming Pheromone Dog Collar
Written by Adaptil CEVA, published on June 02, 2023
The bond between a human and a dog is like no other. In fact, as well as becoming a part of our own family, we also naturally adapt a parent-like approach to our four-legged friends. And as we would with our own children, no parent wants to see them stressed, anxious or upset. This is where calming pheromone dog collars come into the equation.
Now, there are many solutions out there for supporting a stressed or anxious dog. But the hot topic we want to discuss today is a solution we swear by ourselves! We're here to provide some insight into ADAPTIL collars and the real benefits of their efficacy. So, let's get started…
What are the benefits of pheromone dog collars?
1. Naturally calms your dog
ADAPTIL Calm Collars utilise what's known as a pheromone, (a calming chemical not picked up on by humans) to help puppies and nervous dogs feel safe and secure. These dog pheromones are species specific and a natural source of comfort. The great benefit here is that this is a natural way for dogs to communicate that uses their own language.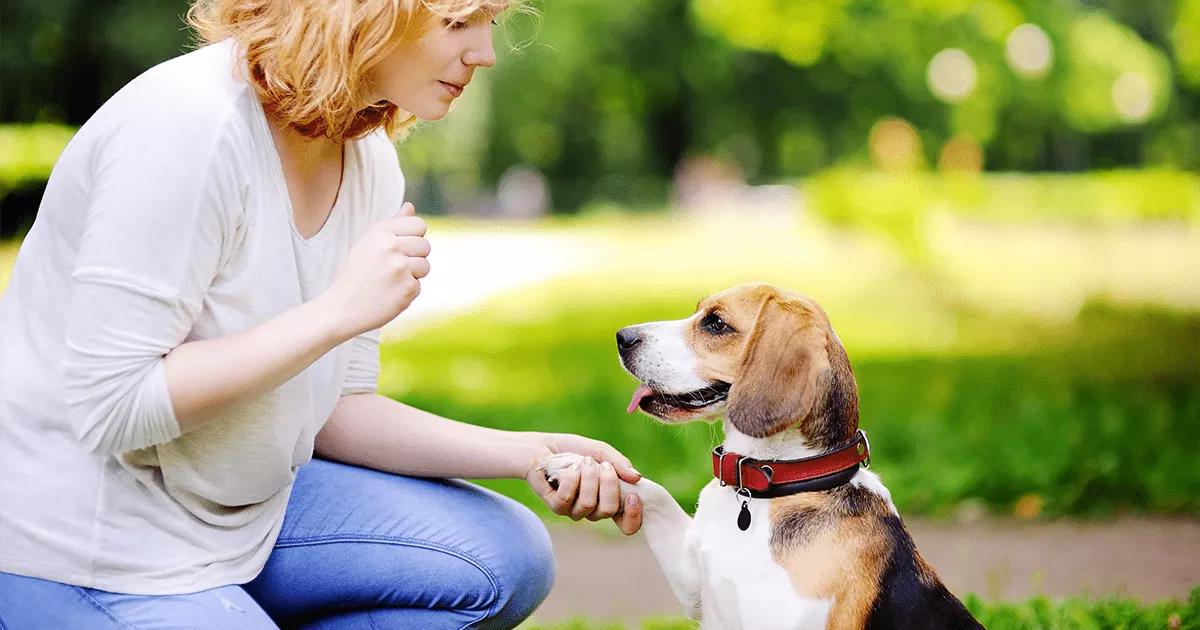 2. Easy To Use
Calming dog collars are easy to use. All you need to do is make sure that they are fitted snug so that the pheromones can diffuse effectively. Once on, that's it! Allow some time for your dog to get used to this and see the positive impact that starts to take place.


3. Supports stress-related issues
One of the key benefits of using a pheromone dog collar like ADAPTIL is that it supports stress-related issues. Studies have shown that these are particularly effective in situations such as:
Our dogs can face stressful scenarios both when they are inside and outside the home. Therefore, using a collar that helps them cope in these stressful situations is bound to be a great help.
4. Can be used alongside medications
ADAPTIL Calm Collars are suitable for use with other medications. Whether your dog is poorly and undertaking a course of antibiotics, or is on daily joint care supplements, these medications are still perfectly safe to use alongside a collar.
5. ADAPTIL is Clinically proven
Although we can't verify this statement for all the calming dog collars out there, we certainly can for ADAPTIL!
ADAPTIL Calming Collars are clinically proven, veterinary used and recommended. We are trusted globally as the go-to brand and have seen millions of pooches and pups around the world show great results.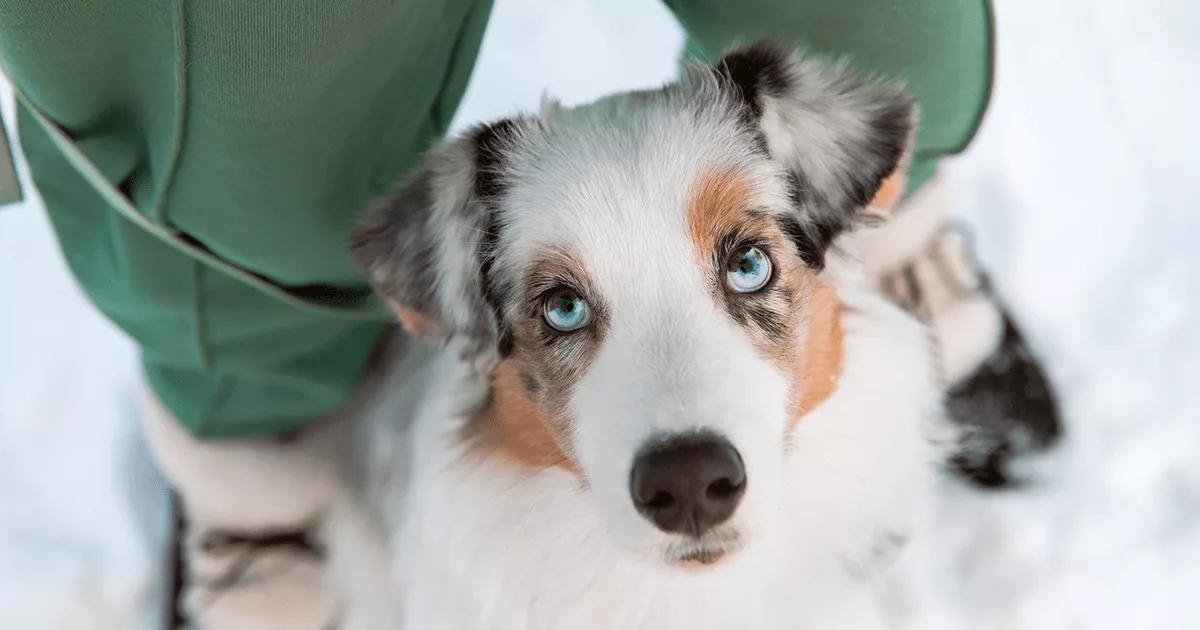 6. Works at any age
Dogs can detect the scent of pheromones at any age. What's great is that they do not lose the ability to respond to these as they grow older. This means the collars are effective for them when they are puppies right up to their golden years. We recommend to use an ADAPTIL Junior Collar for your puppy until they are 6 months old. 
7. Suitable for all hair lengths
Pheromone collars for dogs are suitable for pooches with all sorts of hair lengths! The only thing to keep in mind is that if your dog does have longer hair, their fur needs to be parted when putting the collar on so that it fits snugly to their skin. You should be able to fit 2 fingers under the collar.
8. Provides constant reassurance
Generally, anxiety collars for dogs are designed to be worn constantly and don't need frequent removal or adjustments. ADAPTIL collars, for example, can be worn for 30 days. This means you won't have to remove these in rain or snow and your dog can even keep this on when swimming in the river or sea.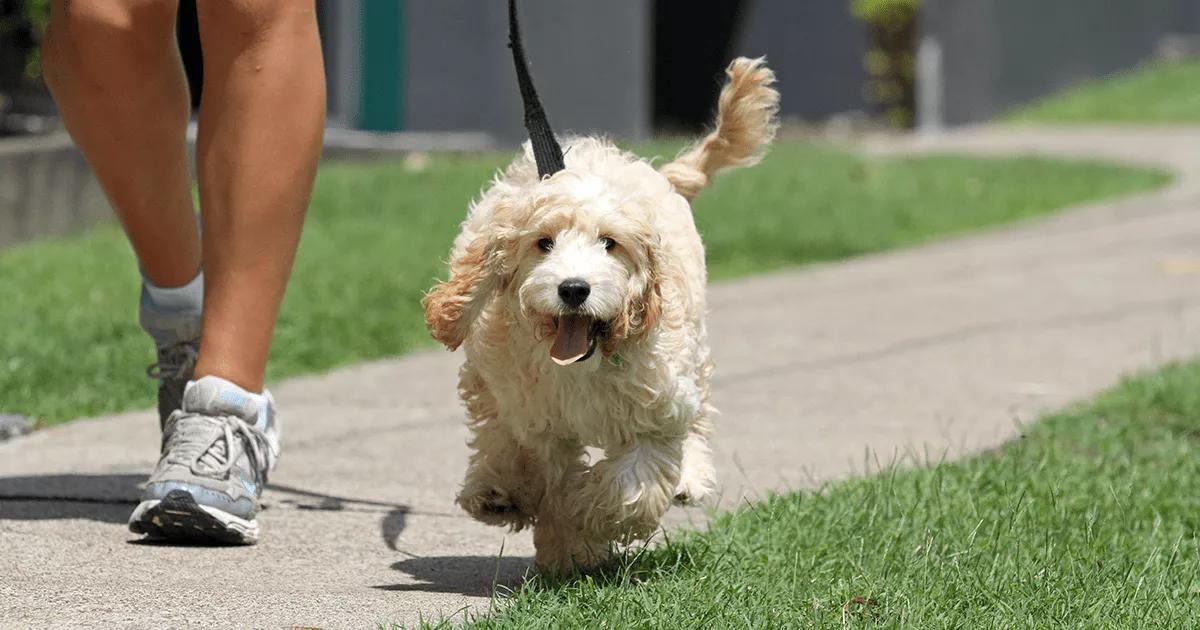 *Please note: The only times that we do recommend removing the collars is when bathing your dog using shampoo or during hydrotherapy. The presence of chemicals for hygiene in the shampoo and water can affect the pheromone molecules. For best result, use continuously outside of these instances.
9. Do Calming Dog Collars Work?
Yes, calming dog collars do work. These naturally diffuse a calming pheromone that is similar to what a mother dog produces during lactation. By replicating this, it helps dogs feel safe, comfortable and secure in otherwise stressful situations.
10. How Long Do Calming Collars Last?
ADAPTIL Calming Dog Collars tend to last for around 4 weeks. Your dog should wear this every day and when they are venturing into the outside world, so these should be replaced every month.
11. The Proof Behind ADAPTIL Calming Collars
Still not sure? Our success stories speak for themselves! Meet Jeremy, a dog who used to be so anxious, even his own shadow would scare him.  After trying our ADAPTIL Calming Collar for Dogs, he was no longer stressed on walks and regained the spring in his step. If your dog sounds like Jeremy, we certainly recommend giving our short video a watch.
For puppies, we recommend using ADAPTIL Junior. This is ideal for pups that are newly adopted and scared of the unknown environments around them. Our Junior pheromone dog collar can help to prevent puppies from crying at night when adapting to their new home.
Stay informed with our latest informational guides, Q&A's, tips and advice by signing up to our newsletter. 
Following our expert tips will help to ensure your bond with your dog goes from strength to strength.
Make sure to join our community for weekly advice from our dog behaviour experts as well as product offers and competitions. 

Related Posts
Legal notice The information collected is intended for Ceva Santé Animale and the group in order to manage your requests. This information can be shared with service providers in order to organize their management. In accordance with the General Data Protection Regulations, you have the right to access, rectify and limit the processing of your data. You can also, in certain cases, object to the processing, withdraw your consent and request the deletion and portability of your data. For any request in relation to your personal data, please visit this page.