Separation Anxiety E-Book Download
Written by Adaptil, published on April 18, 2023
ADAPTIL alongside Clinical Animal Behaviourist Rosie Bescoby have written an e-book to help you and your dog with separation anxiety issues. There is also a chapter for puppy owners to prevent separation anxiety.
The pandemic has really altered our normal patterns of life. We have spent a lot of time at home and we have not left our dogs on their own. Some new puppies have never experienced it.
This e-book is designed to get you going and to give you the tools to begin tackling separation anxiety.
All you need to do is fill in the form below to get your FREE download.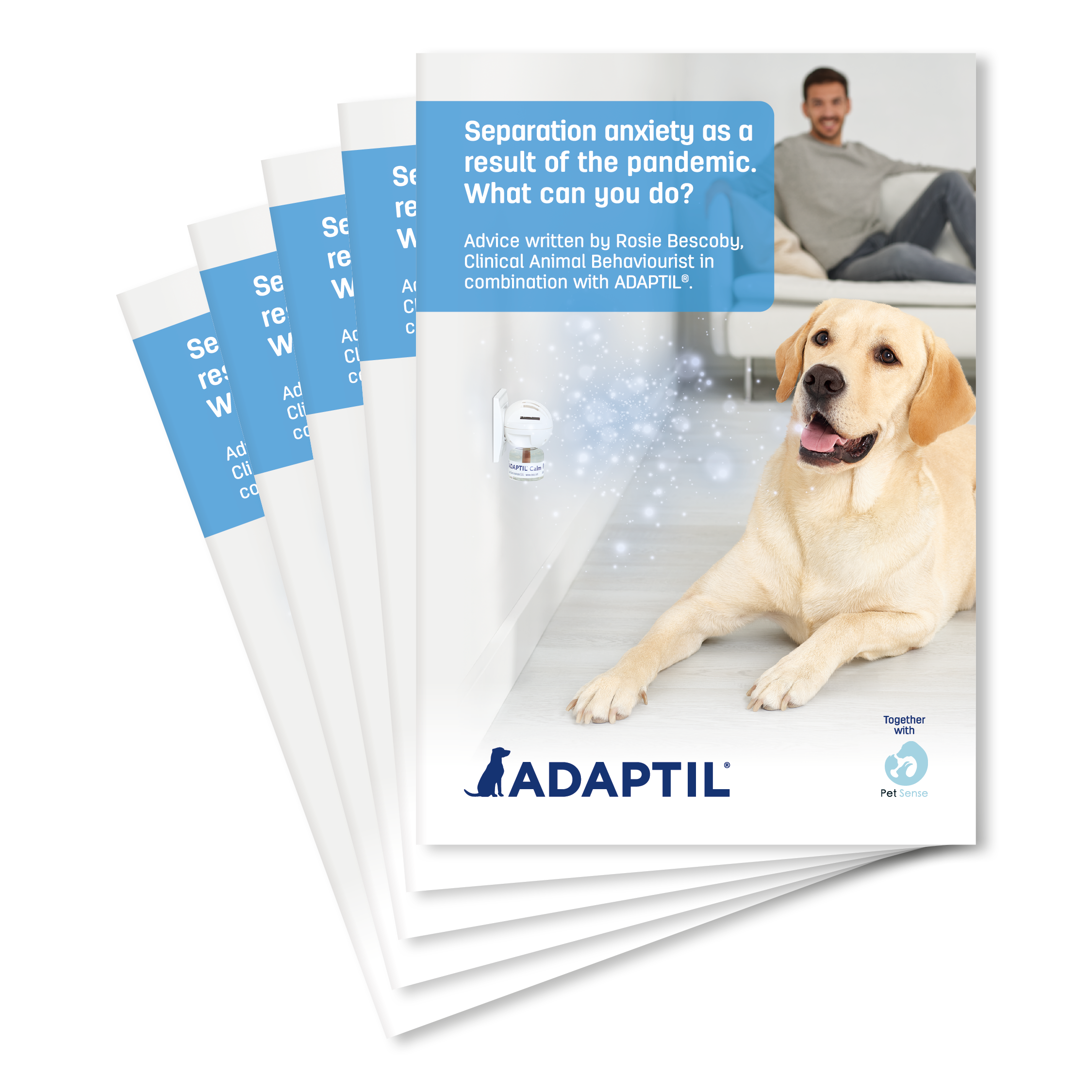 Following our expert tips will help to ensure your bond with your dog goes from strength to strength.
Make sure to join our community for weekly advice from our dog behaviour experts as well as product offers and competitions. 

Related Posts
Legal notice The information collected is intended for Ceva Santé Animale and the group in order to manage your requests. This information can be shared with service providers in order to organize their management. In accordance with the General Data Protection Regulations, you have the right to access, rectify and limit the processing of your data. You can also, in certain cases, object to the processing, withdraw your consent and request the deletion and portability of your data. For any request in relation to your personal data, please visit this page.