Is Adopting A Second Dog A Good Idea?
Written by Chloé Fesch, published on July 28, 2023
Adopting a second dog is a tricky decision that comes with many questions. Are two dogs better than one? Which dog should I choose? Will a second dog disturb the first? Let's take a look at these questions in further detail with Happy Dog Expert Chloé Fesch.
Why Should I Get A Second Dog? 
Firstly, adopting a second dog should not be motivated by the idea of wanting to solve behavioural problems with your current dog. This will take time and energy away from your first dog and is unlikely to solve the problem. Instead, speak to your vet and a certified behaviourist or dog trainer about your dog's issues. They will explain why your dog is behaving this way and will suggest management and treatment plans.
With this out of the way, there are some important points to consider when deciding if adopting a second dog is a good idea, from your first dog's point of view. Bear in mind that the cost will increase and your time will become divided. If you adopt a puppy, you also need to consider all the steps and time needed for training. 
This being said, dogs are naturally multi-skilled. If your current dog has no problems, is sociable, and you have the time and budget to adopt a second dog, this can be a fantastic adventure for you!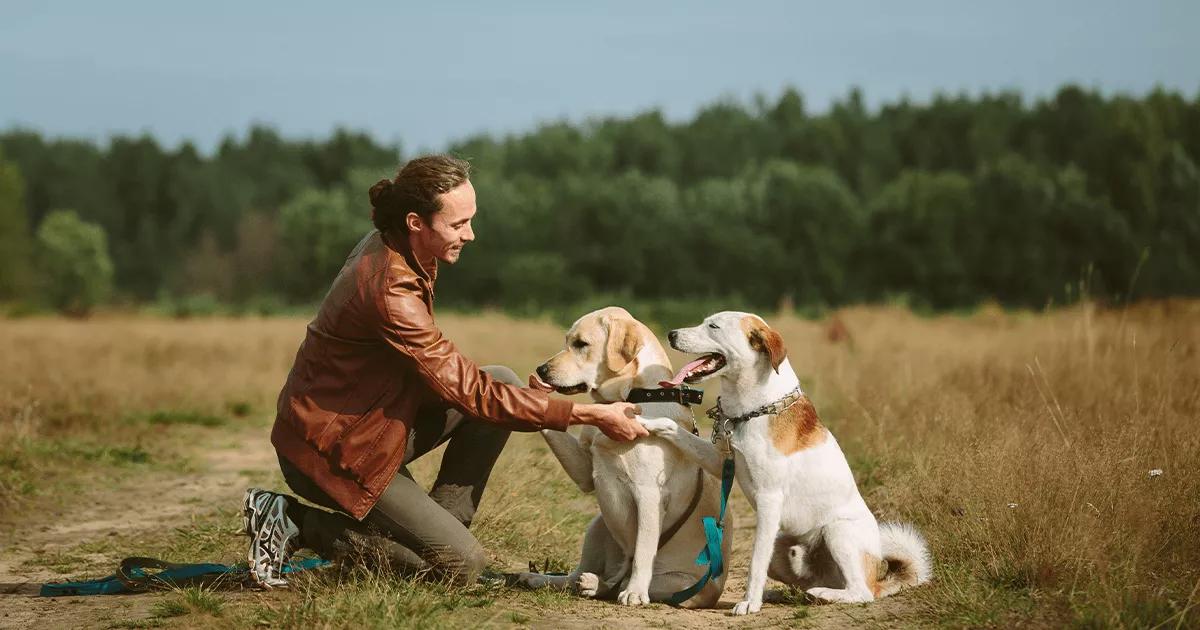 How Do I Choose A Second Dog?
When getting a second dog, the choice of dog should be based on two criteria. 
Firstly, you should think about compatibility with both you and your current dog. There is no right answer to this question. The right answer is the one that fits. 
Secondly, you should also take into account the sensitivity of your current dog. Once you have done this, you will know which dog is the best fit for your home and can thrive with you.
Owning Two Or More Dogs Advice 
The main advice when considering if two dogs are better than one is actually to consider having three. Why? It is very important that you give each of your dogs some time individually. This will help them to build a relationship with you, as well as teach your dogs to live without each other. The benefit of having three dogs, meanwhile, is that two dogs can play together as a pair while the third is spending some quality time with you. This way, no one feels left out.
Another recommendation when adopting a second dog is to rethink your dogs' preferences in your home. Do they prefer to have their own basket or would they want a basket for two? Do they prefer to eat alone or together? 
You will have to train each of your dogs individually at first. Later, you can train them together so that they learn to generalise their learning even if they are together. This means you will need to be coherent in terms of vocabulary and ways of doing things for a better overall understanding.
Also, a form of jealousy is possible in dogs, which is why teaching them to share resources is necessary. Consider your dogs' needs early on and teach them to share their resources through educational techniques. This is important to avoid conflict. 
Finally, be aware that the rise in hormones during puberty can create conflict between dogs, which can be difficult to resolve. Castration for males is not always a good idea but can be a solution in some situations. When adopting a second dog, the choice of compatibility at the beginning is important, and it is equally important to make sure that this compatibility of character lasts.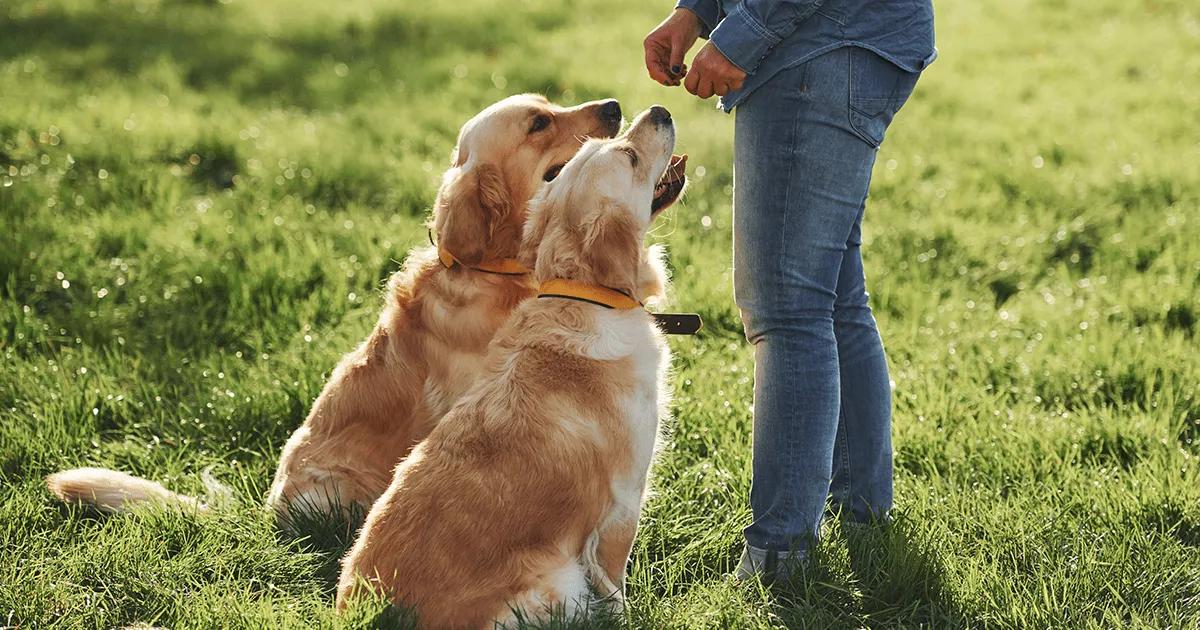 Adopting A Second Dog – Our Conclusion
In short, getting a second dog is about sharing moments of joy together, but only if it is a well-considered and appropriate decision from the start. It will take time and adaptation. If you can find that balance in your multi-dog household, then you and your dogs will have a great time together. 
Has our Happy Dog Expert's thoughts on whether two dogs are better than one inspired you to learn more? You can find all our experts' guides here! You can also get in touch directly. We love hearing from dog owners about their situations and can discuss what we can do to help with your dogs' lifestyle. You can also stay informed with our latest tips, advice and Q&As by signing up to our newsletter.
Following our expert tips will help to ensure your bond with your dog goes from strength to strength.
Make sure to join our community for weekly advice from our dog behaviour experts as well as product offers and competitions. 

Related Posts
Legal notice The information collected is intended for Ceva Santé Animale and the group in order to manage your requests. This information can be shared with service providers in order to organize their management. In accordance with the General Data Protection Regulations, you have the right to access, rectify and limit the processing of your data. You can also, in certain cases, object to the processing, withdraw your consent and request the deletion and portability of your data. For any request in relation to your personal data, please visit this page.