How To Make Leaving Your Dog Alone a Stress-Free Experience!
Written by Adaptil, published on April 18, 2023
Even the bravest of pooches can experience a little stress when their best friend (you!) has to go away - even if you're only going out for a short while.
It's no fun if your dog reacts badly to you going away. A stressed dog will be unhappy, may display destructive behaviours, and could even develop more serious fear but with practice and training, you can encourage your dog to keep calm when you leave. The tips below can support that, and make leaving your dog a stress-free experience!
7 Tips To Stop the Stress Of Leaving Your Dog Home Alone
Before You Leave
1. Create A Safe Doggy Space
If your dog has a comfortable space or safe doggy haven where they can go to hide or relax at any time, they'll feel much happier when faced with some alone time. A perfect pooch safe space should have comfy bedding, blankets to burrow under and their favourite toys (try food puzzles if you'll be gone for a while) to distract and entertain them. If your dog has some extra special or favourite toys that they love, try saving these for times when you'll be leaving. The excitement of playing with the toy can turn leaving into a positive, stress-free time!
Turning on the radio or playing some soothing music can also add some extra comfort for your dog while you're away. A comfy, calm and relaxed dog will be able to sit, relax and even sleep in their safe space until you return.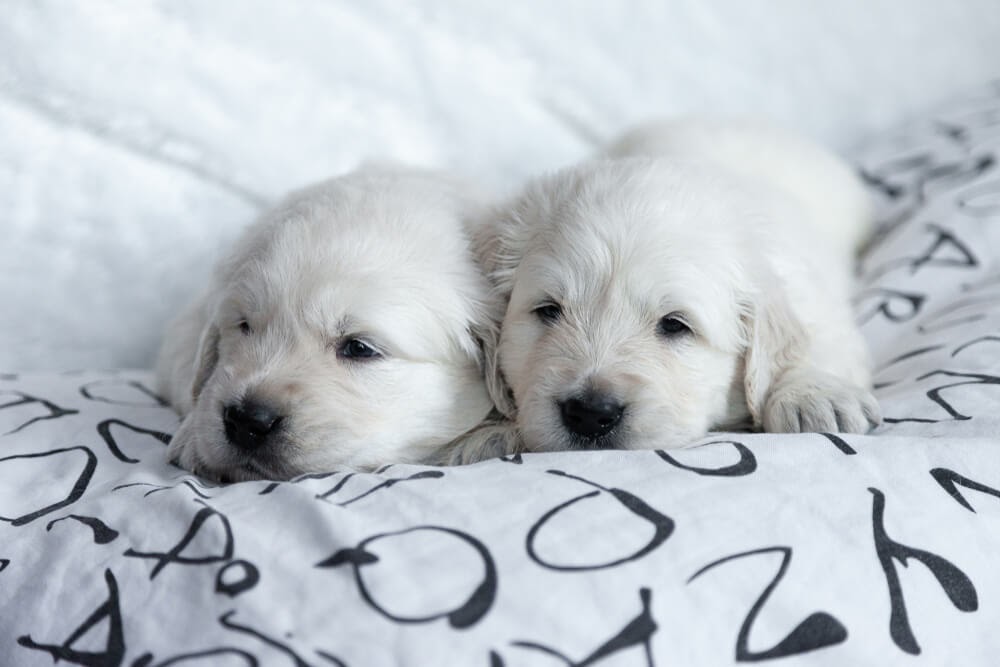 2. Take Your Dog For A Tiring Walk!
A walk, or energetic play a little while before you leave may be just enough to encourage your pooch to relax and sleep while you're away. Giving your pet a chance to go to the toilet before you leave will also help them to relax without the stress of needing to go outside.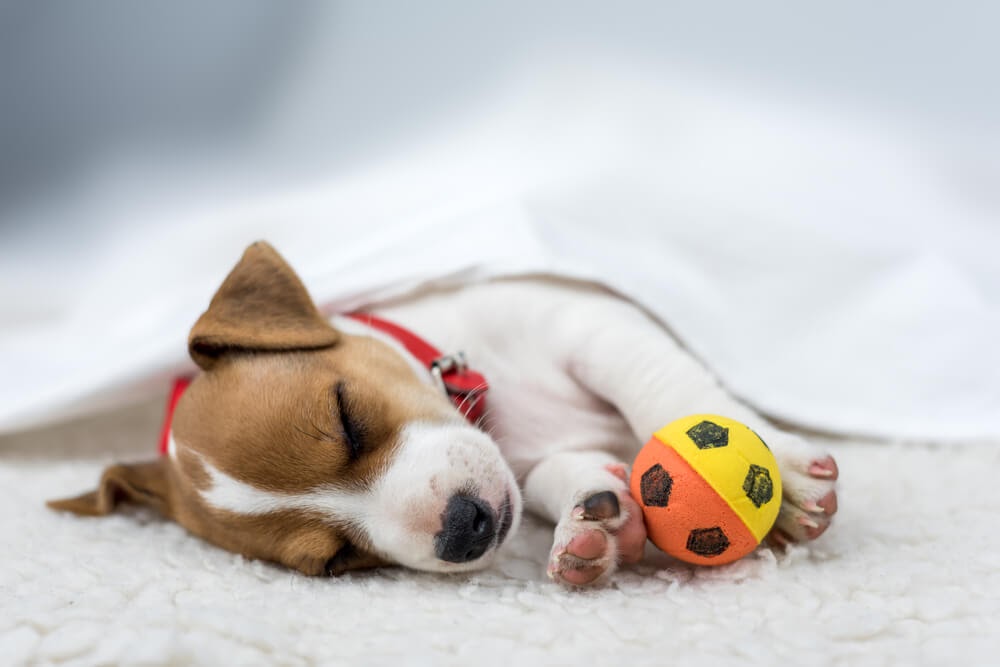 When You Leave
3. Don't Make A Fuss When Leaving
When it's time for you to leave, don't turn it into a big event! All that's needed is a simple cue to help your dog understand that you're going - and that you will come back! You can work with your dog to establish a 'leaving' cue during training - it may help to have two different cues; one for shorter amounts of time, and one for longer durations (over 4 hours). If your dog seems stressed, try not to give them lots of attention - rewarding your pet with fuss can reinforce anxious behaviours. Just as in their training, only pay them attentionwhen they're calm.
4. Try A Dog Camera While You're Away
Want to see how your pet reacts when you're away? A dog camera, set up in the room where your pet spends most of their time, can be a good way to see how they get on - and can be a great support tool for training. For example, many cameras allow you to see and hear your dog and to speakto them from a remote location, and even dispense treats. So, you could comfort them - say by asking them to sit - then dispense a rewarding treat.
5. Leave Tasty Puzzles and Soothing Toys For Your Pet
For your pooch, licking is a self-soothing activity. For this reason, food toys such as frozen treats, chew toys ortoys filled with dog-safe peanut butter can keep them distracted and relaxed until you come home. Food puzzles are another great way to entertain, and stop your dog from worrying about being alone!
6. Arrange A Visitor For Your Pooch!
Do you have a neighbour, friend or family member who gets along well with your dog, and could drop in to check on your pooch? A familiar face can be a welcome way to break up the day, add some excitement - and even tire your dog out if your visitor (or a professional dog walker) can take your dog for a walk! If you need to go away for a longer period of time, having a visitor drop by to let your dog out for toilet breaks is important. It can also make their alone time less stressful. Just make sure your pooch is familiar with anyone who might drop by - your dog should be calm and happy around this person before you invite them to visit alone.
When You Come Home
7. Greet Your Pet Calmly
A calm, relaxed demeanor is as important when you return to your pooch as it is when you leave, so while both you and your dog will be excited to see each other, try to keep the greeting relaxed and positive. Always wait for your dog to be calm before you interact with them. If your dog seems distressed, try a simple command, such as a 'sit' and reward them. Always reward positive reactions to your absence, and never punish your dog for negative behaviours. Punishments will only confuse your pet, and may cause them to be more stressed or anxious.
Use ADAPTIL Calm Home Diffuser
to Create A Comforting Environment
Creating a positive, supporting and comforting home environment is one of the best ways to relax and reassure your dog; helping them to feel safe whatever the situation. ADAPTIL Calm Home Diffuseris clinically proven to support a comfortable environment for your dog and help them stay calm in situations such as staying alone, being around loud noises, or visitors.
Following our expert tips will help to ensure your bond with your dog goes from strength to strength.
Make sure to join our community for weekly advice from our dog behaviour experts as well as product offers and competitions. 

Related Posts
Legal notice The information collected is intended for Ceva Santé Animale and the group in order to manage your requests. This information can be shared with service providers in order to organize their management. In accordance with the General Data Protection Regulations, you have the right to access, rectify and limit the processing of your data. You can also, in certain cases, object to the processing, withdraw your consent and request the deletion and portability of your data. For any request in relation to your personal data, please visit this page.