Happy Dog Expert: Tips For Socialising Your Dog
Written by Chloé Fesch, published on October 06, 2023
Dogs are social animals, so maintaining a dog's socialisation with controlled, friendly contact is a highly important part of their training! Not only will this help with their general well-being, but it will also help your dog to be friendly towards strangers and other dogs you meet while out for walks. Before getting started, there are several points to consider when training your dog to be more sociable.
The Basics Of Dog And Puppy Socialisation
To have a sociable dog, it's important to understand how intraspecific communication is established during your dog's development. Next, you should gain an understanding of how to maintain this learning throughout your dog's life.
On that note, it's also important to pay attention to your dog's socialisation before it becomes a problem. While there are solutions, an aggressive dog can be stressful and make the protocol complicated to follow because you will be emotionally impacted. Equally, you may find it constraining if fear of aggression means you are no longer able to let your dog explore and run. Instead, helping with your puppy's socialisation during their development should help to prevent any issues from developing.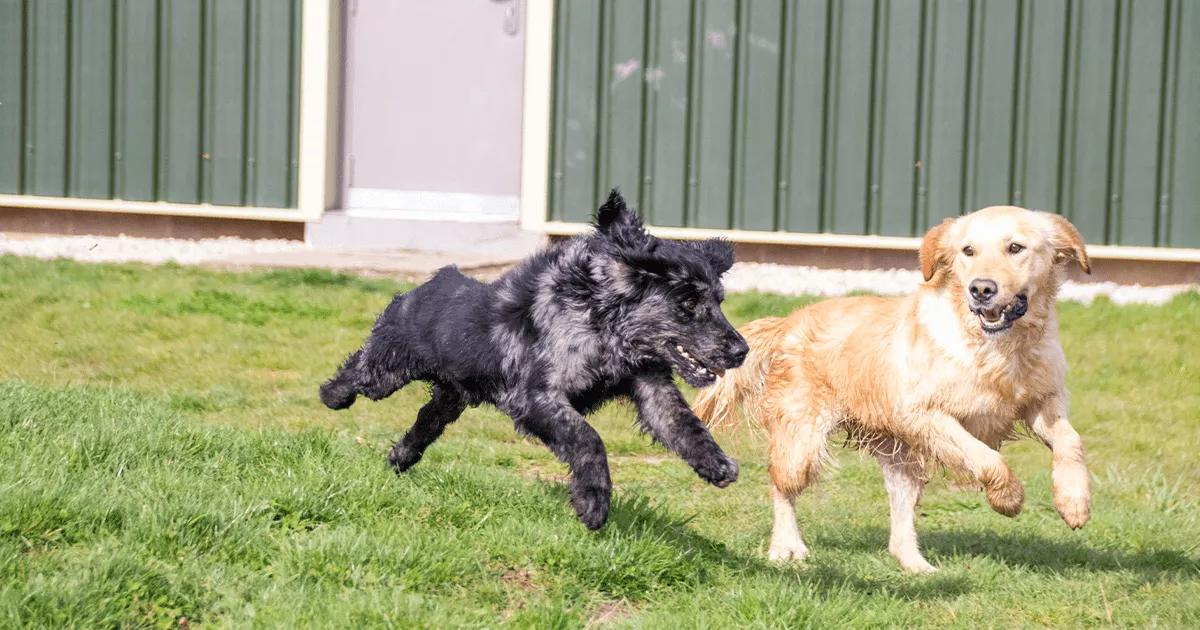 Identifying As A Dog 
The first step to socialising a dog is to understand its point of view. Dogs do not have an innate awareness of being a dog: a dog's identification with its own species is a learned process. In other words, your puppy will have to learn that they are a dog. This is known as "imprinting". 
While this may seem trivial, canine psychology reveals many interesting elements in the understanding of dog behaviour. For a sociable, friendly dog, it is essential to adopt a puppy that has had as good a start developmentally. This will avoid negative behaviours from developing that could be difficult, if not impossible, to suppress as an adult.
Generally speaking, it's best to adopt a puppy that has stayed with its littermates and mother for a suitable period of time – a minimum of at least 8 weeks – and to ensure that these first weeks of life have been as good as they can be. Choose your breeder carefully and understand how they have supported the puppies to start understanding the world around them. Your job is to then continue socialising and teaching your puppy from the moment you adopt them, and to carry that dog socialisation training on throughout their life.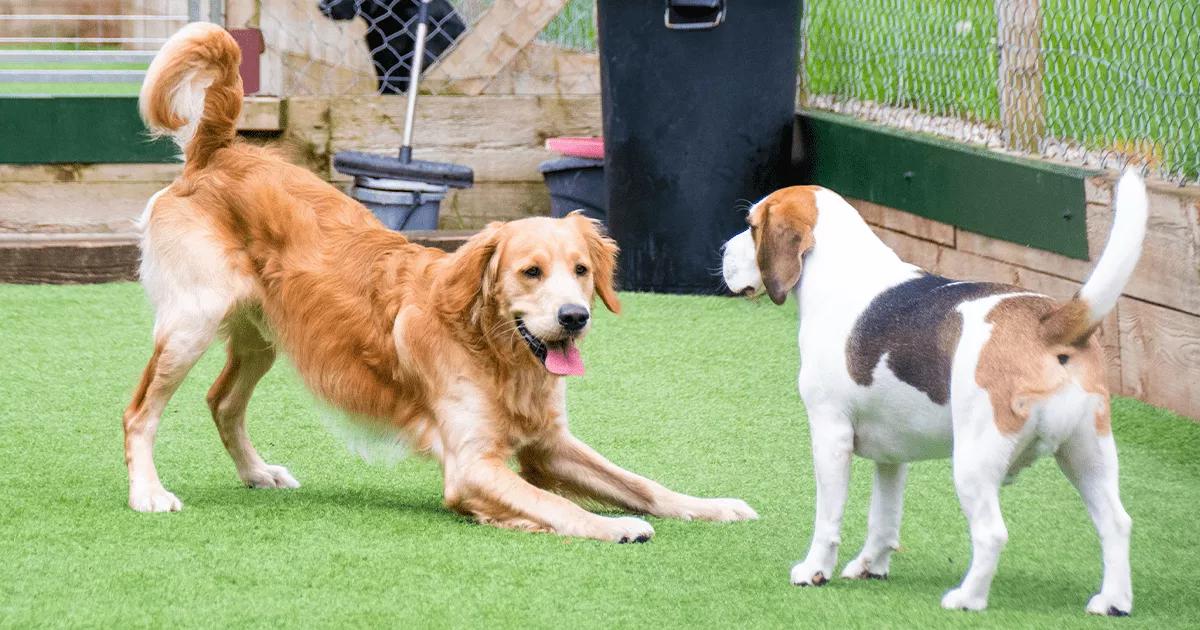 Maintaining Your Dog's Socialisation
To maintain your puppy's socialisation through to adulthood, you need to understand that each dog is an individual. They have their own sensitivities and may not tolerate or get along with every other dog they come across. That said, it is possible to understand what suits your dog and what doesn't, enabling you to offer them regular and positive encounters.
Here are some dog socialisation training tips that can be helpful for everyone: 

Encourage off-leash contact with other dogs and try to keep moving so as not to create tension. Avoid this if your dog is in a state of great excitement, however, as this can lead to misinterpretation of signals and conflicts.


Tailor encounters to your dog. Some dogs do not like rough play, while others are real bulldozers! Be aware that dogs have signals and a 'code' that allow them to communicate and understand each other's intentions. At the same time, not all dogs communicate equally well. For example, this could be due to a poor

puppy socialisation

period or even a dog's body shape. It's important to know how well your dog understands other dogs and how they manage to make themself understood in return.


To find out if a dog-to-dog play session is balanced, we rely on two indicators. Firstly, do you see moments where there is a break in play and a chance to calm down? Secondly, do the dogs exchange roles in chasing or confronting each other? If you don't witness this, the session may not be appropriate and one of the dogs may not be coping well with what is happening.


Think about incompatibilities in some dogs, such as those related to hormone surges.


You should also watch out for things that can create irritation and aggression. This could include tension on the dog's lead, standing still, or their access to toys or food. If a dog is 'resource-guarding', this can escalate.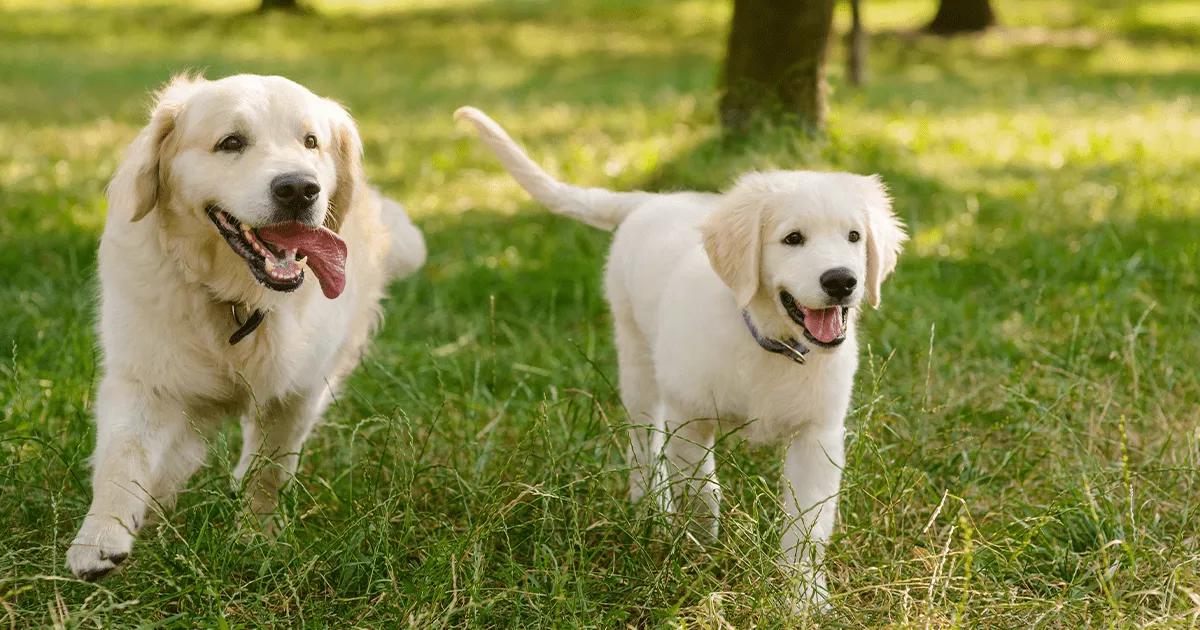 Living With A Sociable Dog
When it comes to puppy socialisation, your dog will develop their ability to communicate with other dogs as they gain experience. The more positive and varied experiences your dog has, the more you will develop their ability to adapt and to make themself understood by other dogs. 
However, the opposite is also true. If your dog doesn't mix with other dogs for a period of time, or if they have many bad experiences in their presence, they run the risk of becoming fearful of others. Socialising your dog from an early age and continuing to maintain this training throughout their life should offset these concerns.
If you have a dog that doesn't get on well with other dogs, or you're concerned about their behaviour, you should seek advice from a behaviourist or dog trainer. They will be able to assess your dog's situation and provide training tips or specialist advice.
Are you looking for more help on dog socialisation or friendly dog training tips? Don't hesitate to get in touch! We're always happy to help in any way we can. As well as reading our other Happy Dog Expert articles, you can also stay informed with our latest tips, advice, and Q&As by signing up to our newsletter.
Following our expert tips will help to ensure your bond with your dog goes from strength to strength.
Make sure to join our community for weekly advice from our dog behaviour experts as well as product offers and competitions. 

Related Posts
Legal notice The information collected is intended for Ceva Santé Animale and the group in order to manage your requests. This information can be shared with service providers in order to organize their management. In accordance with the General Data Protection Regulations, you have the right to access, rectify and limit the processing of your data. You can also, in certain cases, object to the processing, withdraw your consent and request the deletion and portability of your data. For any request in relation to your personal data, please visit this page.