Calling All New Puppy Parents! When Can Puppies Go Outside?
Written by ADAPTIL Expert, published on July 07, 2023
Bringing your puppy home for the first time can be exciting, and it's only natural that you'll want to show your pooch off to the world as soon as possible! But did you know it can be best to wait a while before taking a puppy on their first walk?
Puppies are at their most vulnerable when they're still young. Fortunately, our team of experts are on hand to share their puppy care tips and discuss the best age a puppy can go outside.
Don't worry – it won't be long before your pooch is out and about!
When Can Puppies Go For Walks?
Puppies should be at least 8 weeks' old before they leave their breeder and join their new family. However, they're still too young at this age to be fully covered by their vaccines. This means they could be at risk from the potentially life-threatening diseases out in the big wide world!
When you pick up your puppy, you should check what vaccinations they already have. You should then let your vet know as they can advise on any further vaccinations that your puppy might need. With this information, your vet will also be able to tell you what age your puppy can go outside.
Generally speaking, your puppy isn't fully covered by their vaccines until a week or so after the primary course has finished. This gives your dog's immune system enough time to be up and working so they're protected when the time comes.
It's also worth noting that this doesn't mean your puppy can't go outside altogether. It's still recommended to get your pup out exploring in the garden or around friends' homes. The socialisation period is a critical time in a puppy's development and is occurring when a puppy is moving into their new home. Just make sure you know the vaccination status of any dogs that might be sharing these areas.
If you haven't yet chosen your puppy, check out our tips for selecting the right pooch for you!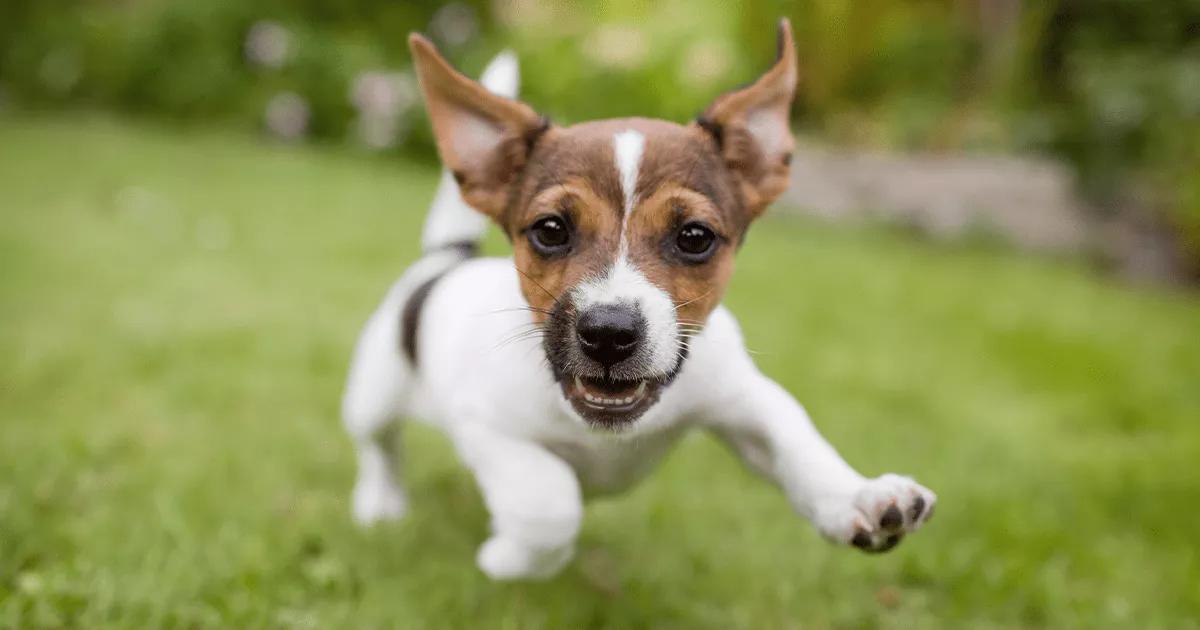 ADAPTIL Junior 
While waiting to take your puppy outside for the first time, there are other steps you can take to ensure your pooch will be prepared for their first outing. 
One of the best tips is to introduce them to ADAPTIL Junior. This provides your puppy with appeasing pheromones to help them as they come across new experiences. It's been clinically proven to help take on board their training, too!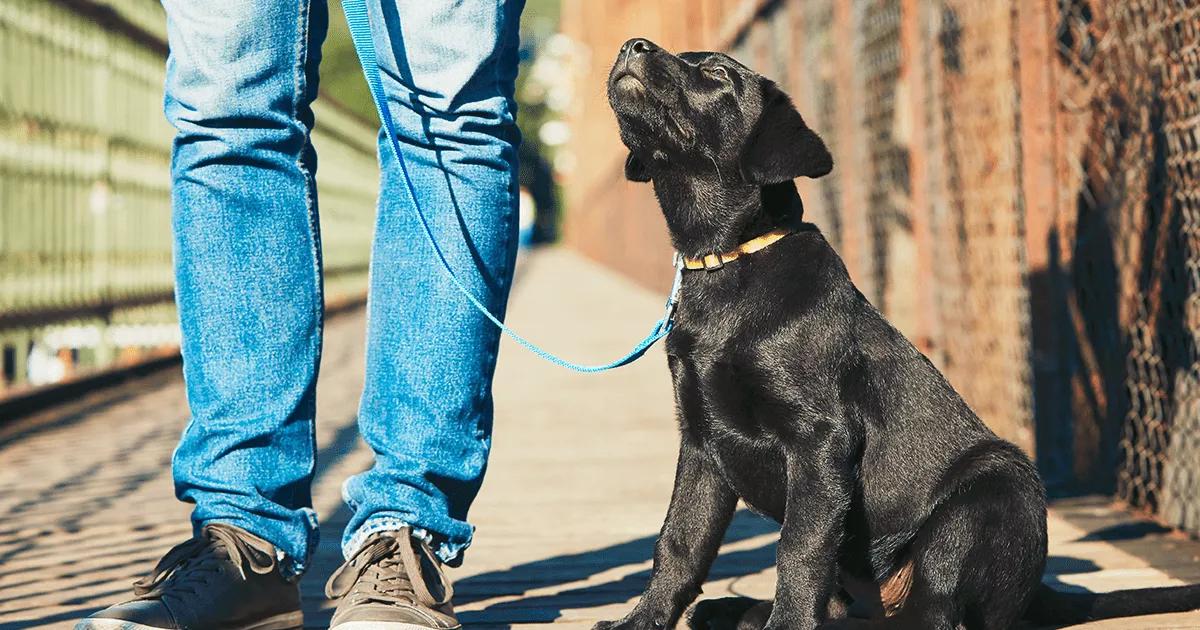 Preparing For Your First Walk – Puppy Care Tips
We'd recommend using this time to contact your local puppy school for details of classes and to know when your pup can start. Socialisation is hugely important for dogs around this age and classes present a great opportunity to meet new furry friends!
You can also use this period to introduce your puppy to different sounds. For example, you could use sound recordings similar to what you'd expect to hear when on walks in future. Likewise, use this time to familiarise your puppy with their lead or harness, walking beside you on a loose lead, recall training and experiencing different textures under their paws.
Just be sure not to introduce too much at once – the last thing you want is to overwhelm them! ADAPTIL Junior can assist in these situations, helping your puppy to remain calm and comfortable throughout.
As for the big day itself, one of the most helpful tips for when you eventually take your pooch for their first walk is simply to stay calm yourself! You may be nervous about introducing your puppy to the world, but dogs can pick up on your feelings. Be calm and confident, and this will help them to be calm and confident too!
For more information on ADAPTIL for puppies, why not get in touch? We'd love to hear more about your puppy's experiences and share our tips. You can also stay informed with our latest informational guides, Q&As and advice by signing up to our newsletter. 
Following our expert tips will help to ensure your bond with your dog goes from strength to strength.
Make sure to join our community for weekly advice from our dog behaviour experts as well as product offers and competitions. 

Related Posts
Legal notice The information collected is intended for Ceva Santé Animale and the group in order to manage your requests. This information can be shared with service providers in order to organize their management. In accordance with the General Data Protection Regulations, you have the right to access, rectify and limit the processing of your data. You can also, in certain cases, object to the processing, withdraw your consent and request the deletion and portability of your data. For any request in relation to your personal data, please visit this page.